Why Mike Lupica Loves Writing About Sports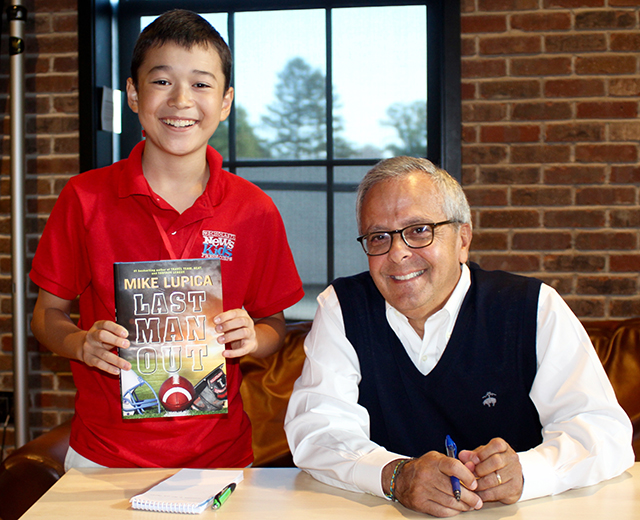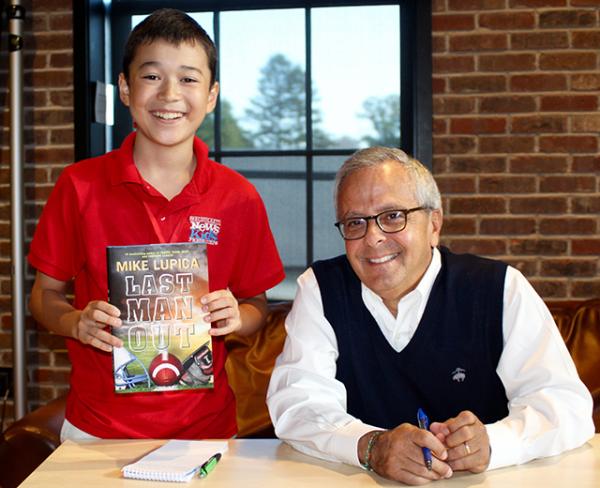 Mike Lupica is one of the most prominent sportswriters in the country. Best known for his column in The Daily News and his appearances on ESPN, Lupica is also the author of such young-adult titles as Travel Team, Heat, and Fantasy League.
I recently met the author at An Unlikely Story Bookstore in Plainville, Massachusetts, where he talked about reading, writing, sports, and his new book for kids, Last Man Out.
"I have no vampires, no werewolves in my books," Lupica said. "I write stories about loyalty, friendship, and teamwork."
The main characters in Lupica's novels struggle to overcome adversity through strength and resilience. "My books are about what kids can do, as opposed to what they cannot do," Lupica said.
Last Man Out features tough, 12-year-old Tommy Gallagher who plays for the Brighton Bears football team. After Tommy loses his father, a firefighter, he struggles to overcome his grief and help his sister, too.
"It's a story about courage and family and getting back up," Lupica said.
Lupica's audience is young people (and adults) who love sports. Kids have lots of distractions, and the author wants to write stories that will make them want to read.
"When I was little, there was no ESPN, no Internet, no cell phones, no texting, no Google," Lupica said. "I read books. The greatest magic is still page one, chapter one of a book you want to read." 
A COMEBACK STORY
Lupica brings his love and knowledge of sports to his books. He said that the best part of writing is getting to "make sporting events come out the way that I want them to."
Lupica knows that the momentum in a game can change in a second. He cited the Boston Red Sox defeating the New York Yankees in the 2004 American League Championship Series (ALCS). The Red Sox were down three games to none (a record no team had ever come back from to win a series), and trailed by a run in the bottom of the ninth inning of Game Four.
The Sox faced pitcher Mariano Rivera, the greatest baseball closer of all time. In one sentence, Lupica summed up the moment that changed Red Sox—and baseball—history: "The Red Sox tied the game with a walk, a pinch runner, a stolen base, and a single up the middle." They went on to win Game Four, win the ALCS in seven games, and defeat the St. Louis Cardinals four games to none in the World Series.
I asked Lupica what his dream job was when he was a kid. "This one," he said. "I always wanted to tell my stories."
He then shared some advice for kids out there who may want to be writers when they grow up. "All good writing is rewriting," Lupica said. "Write your best sentence, best paragraph, best story."
Photo courtesy of the author