Who Will Win Election 2020?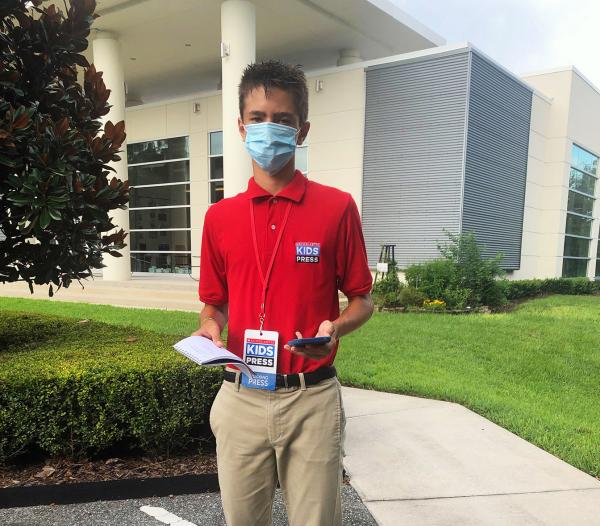 "I'm looking for a leader who is not afraid to fight for our voices and who will not settle for the status quo," says Peggy Choudhry, a county commissioner running for re-election in Osceola County, Florida. A lifelong Democrat, Choudry typically votes for candidates in her party. "I always want a Democratic candidate who is going to stand up for the people," she says, "and make sure they follow what the people want." 
I recently spoke with Choudhry and other Florida voters who are keeping a close eye on the upcoming presidential election. On November 3, Republican President Donald J. Trump will face Democratic challenger Joseph R. Biden. Florida is considered a swing state, which means that both the Democratic and Republican candidate have a good chance of winning the state's 29 electoral votes. The state has voted for the winner in 13 of the past 14 presidential elections. 
Shasta Hacker, who cast her ballot for Trump in 2016, thinks the president deserves a second term in office because, she said, "he has done so much for the country."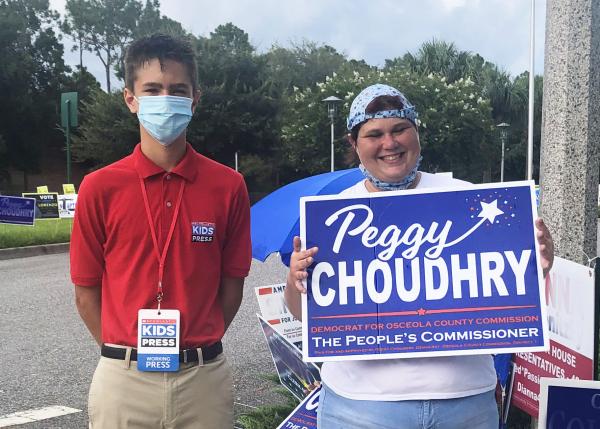 WINNER TAKES ALL
In 2016, Tim Smith voted for the Democratic candidate, Hillary Rodham Clinton. Clinton lost the election to Trump, but she won the popular vote. According to the Electoral College system, the candidate who earns at least 270 of the 538 electoral votes up for grabs wins the presidency. In 2016, Trump won the election with 304 electoral votes. He is hoping to win again in Florida, which is now his home state. 
Smith plans to vote Democratic in November. "I'll probably vote for Biden," he told me, "because at least he's for some of the changes I'd like to see happen."
Other voters I spoke to are still undecided. Many did not want to give their last names. "I've voted Democrat my whole life," said Sandra M., a retiree who spent much of her life in Ohio. "I voted for Hillary [Clinton] in the last election. But this time, I'm not sure who to vote for. I'm really not. I just want someone to be honest and not just put on a fake smile for my vote."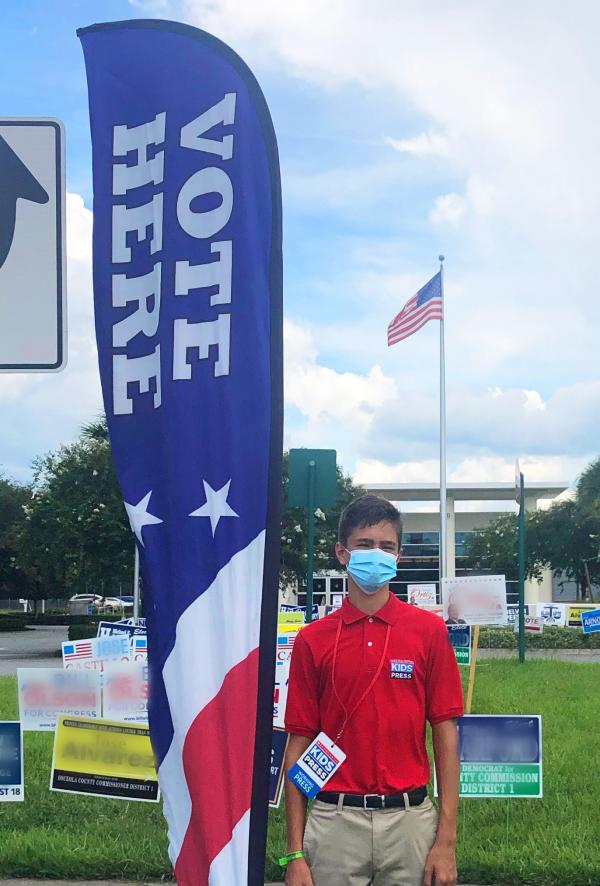 A PIVOTAL ELECTION
Even people who are too young to vote are interested in the election. I asked Athena C., 14, what qualities she thinks are important in a presidential candidate. She said that  "a good candidate is someone who can not only relate to everyone they are representing, but also be able to stick up for them, too.  This means being able to see both sides of each story and being able to negotiate."
Katherine S. was happy to talk about voting, but did not want to say who she plans to vote for. "I'm always looking for someone who represents what my personal views are," she said, "and not just what a particular party's views are." 
With the United States facing its worst pandemic in more than 100 years, the highest unemployment rate since the Great Depression, and an ongoing movement for racial justice, this is shaping up to be one of the most pivotal elections in American history. 
Photos courtesy of the author