The White House Science Fair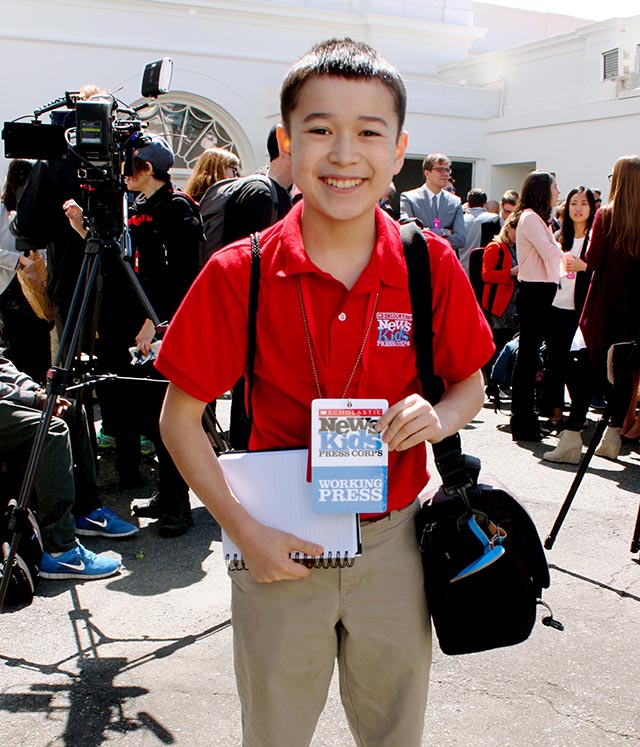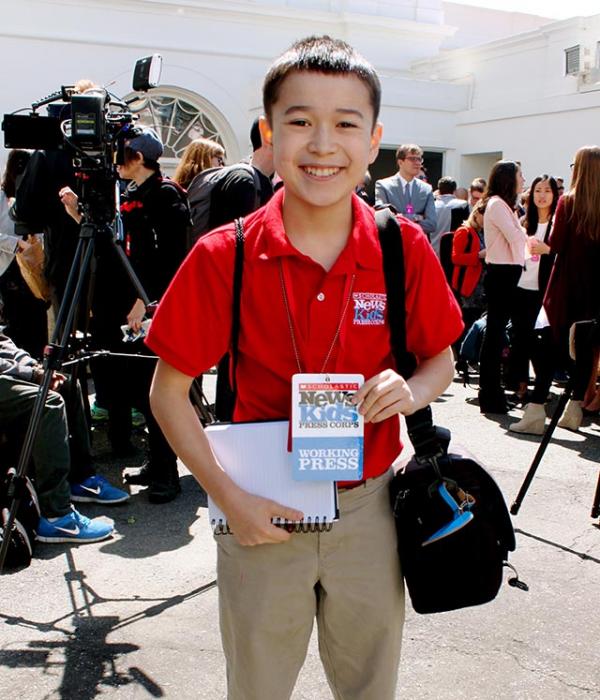 On April 13, President Barack Obama hosted his administration's final Science Fair at the White House. The first fair that Obama hosted, in 2010, showcased award-winning Science, Technology, Engineering, and Mathematics (STEM) projects. This year's fair was the largest, with 130 young participants from around the country.  
President Obama delivered his opening remarks in the East Room of the White House. He talked about the importance of science in our world and praised the students for their great work. "Science is not something that's out of reach," Obama said. "Age is no barrier."
Student projects and creations included robots, rockets, apps, and even chickens! Yashaswini Makaram, a 17-year-old high school senior, won for a security system that she developed for cell phones. Yashaswini, who is from Northborough, Massachusetts, created a device that records the arm and hand motions of people to help identify a cell phone's owner.
"Science and innovation are a way of advancing yourself in the world around you," Yashaswini said. She plans to attend the Massachusetts Institute of Technology this fall.
Alex Miller, 17, Clara Orndorff, 19, and Nicholas Orndorff, 16, of Seattle, Washington, built a robot that can complete complex tasks underwater. "Every year, we try to build something more interesting and innovative," Alex said. "Science means always looking for the next thing."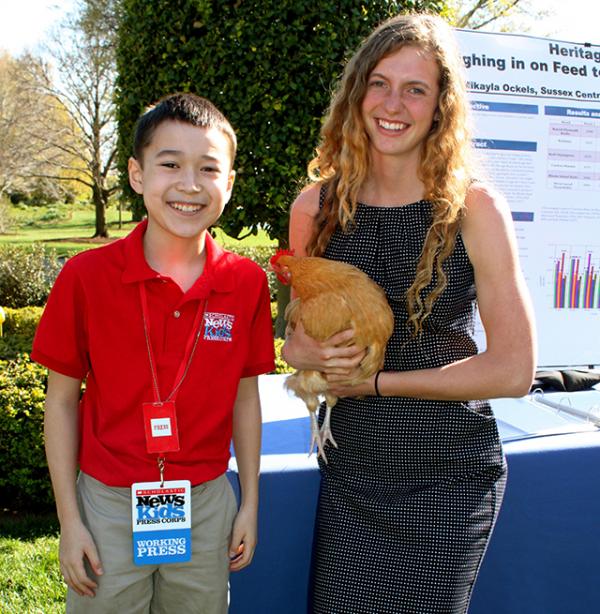 On the White House lawn, Mikayla Ockels, a high school student from Georgetown, Delaware, introduced her pet chicken, "Liberty," to visitors.
Mikayla started a hen-laying business at the age of 10. For her project, she tested different kinds of hens to determine which were the most profitable. Her findings will help her business, which meets a growing demand for pasture-raised eggs.
"PASSING THE BATON"
Among the attendees of the Science Fair were Bill Nye the Science Guy, Science Bob, and Adam Savage, the host of MythBusters on the Discovery Channel. These celebrities are popular because they help make science fun. Science Bob recalled his childhood pastimes of building forts and making robots. "I learned about failure, which is really important in science," he said.
President Obama pointed out the importance of mentors in the scientific world. "Science is about passing the baton," he said. "You're not always around to see the results."
Learn more about the students who participated in this year's White House Science Fair.
Photos courtesy of the author