A White House Garden Harvest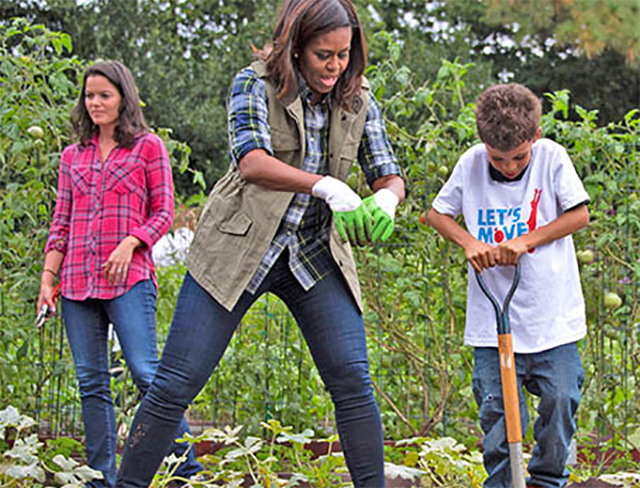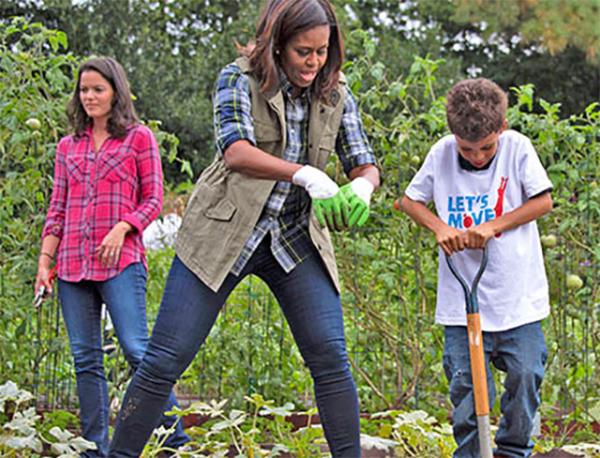 On October 6, First Lady Michelle Obama held her final garden harvest at the White House. The First Lady invited kids from across the U.S. to pick fruits and vegetables from her family's kitchen garden. The garden is located on the South Lawn of the White House.
"All right, everyone," Mrs. Obama said. "Let's get to work! Let's harvest the garden."
The kids picked tomatoes, berries, and lettuce from the garden. Special guests Elmo and Rosita, characters from Sesame Street, described the harvesting to journalists and photographers on the scene.
President Barack Obama was there too, making a surprise appearance. He greeted the children and some of the other guests. Other guests included former NBA star Alonzo Mourning and singer-songwriter Ashanti.
HEALTHY HABITS
The First Lady started the garden in 2009, the year her family moved into the White House. Since then, the garden has almost tripled in size. It has become a symbol of Mrs. Obama's efforts to encourage kids to eat healthy food.
During her time at the White House, the First Lady has focused on raising awareness about childhood obesity. In 2010, she started "Let's Move!," a program that encourages kids around the country to exercise and eat right.
Mrs. Obama's campaign has led to healthier school lunches. More accurate nutritional labels in supermarkets and lower-calorie options at fast-food restaurants have also become common. The White House sets an example by having fruits and vegetables from the garden included in Obama family meals and formal dinners with heads of state, and donating some to soup kitchens in Washington, D.C.
PLANTING A SEED
The First Lady's garden is now famous around the world. She recently told National Public Radio: "My husband will tell you that one of the most frequent questions he gets from world leaders is, 'How's your wife's garden?'"
When the Obamas leave the White House next January, the fruits and vegetables on the South Lawn will continue to thrive. Organizations have contributed $2.5 million to the National Park Foundation to maintain the garden for at least 17 years.
"This garden has taught us that if we have the courage to plant a seed," the First Lady said, "we never know what might grow."
Photo by JIM WATSON/AFP/Getty Images