KID REPORTERS' NOTEBOOK
The call for Kid Reporter applications is now open! Click
here
to learn more.
The White House Celebrates Advances in STEM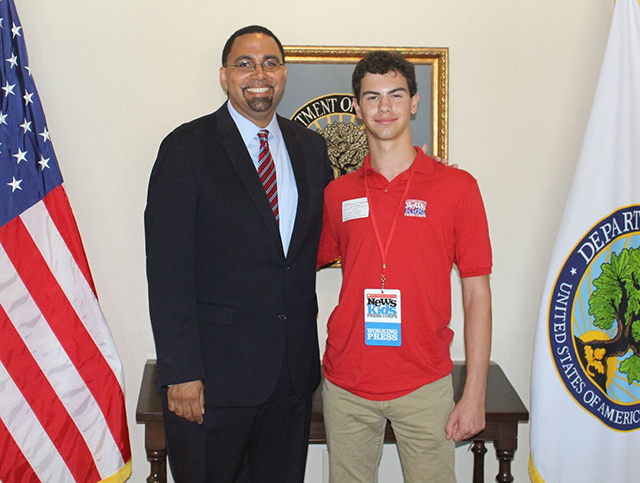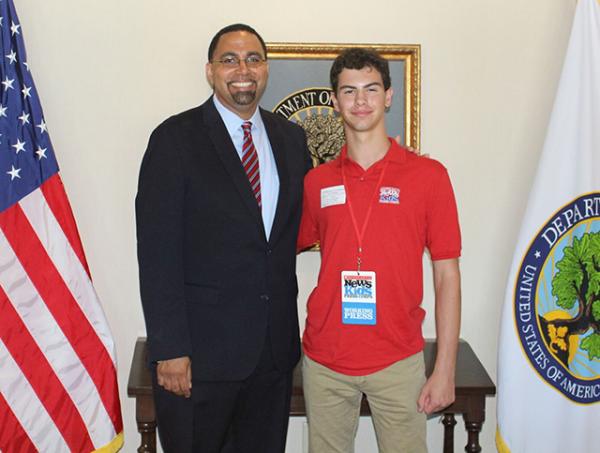 According to the United States Department of Education, American students are not as interested in STEM-related careers as they should be. STEM refers to science, technology, engineering, and math. In order for the U.S. to continue to lead the world in technological innovation, education experts say, more students have to prepare for STEM-related careers.
I recently attended the Second Annual White House Summit on Next Generation High Schools. The conference brought together educators, business leaders, and government officials who are promoting STEM education.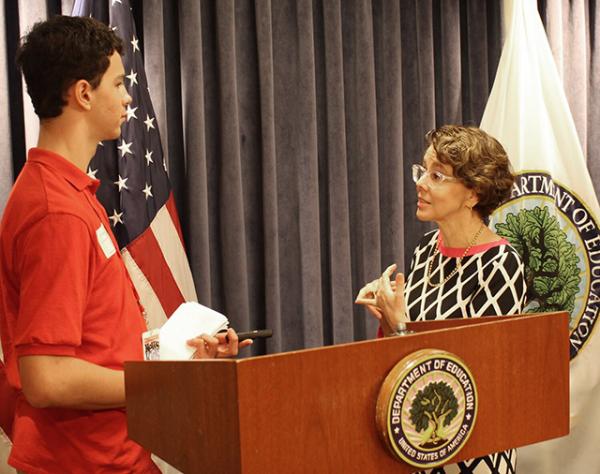 U.S. Secretary of Education John King told the group that the Next Generation program "is about helping every student find their passion [and] the thing that excites them about learning." The program has reached an estimated 600,000 students, including those who are from underserved communities.
HANDS-ON LEARNING
Joshua Robinson, 16, from Virginia spoke about how Next Generation changed his life. He said that he used to hang out "with the wrong crowd," which got him into trouble. Last year, however, his high school started the Next Generation High School program.
"The program not only helps with behavioral problems, it helps with grades," Robinson said. He added that the hands-on and project-based courses "make it easier to learn subjects that people may find difficult."
Later in the day, Secretary King started a six-state bus tour across the South, stopping at public schools from Washington, D.C. to Louisiana. The tour wasn't just about students, King said. It was also about celebrating teachers. "We want to draw positive attention to their work and lift them up as examples," King said.
The idea behind Next Generation High School, added Cecilia Muñoz, Assistant to the President and Director of the Domestic Policy Council, is to "connect learning to what goes on in the world in a really engaging way." Muñoz hopes that furthering STEM education "will help students see, 'This is the set of skills I'm learning, and here's the kind of jobs that it leads to, and here's what sounds like it would be really cool to do every day when I get out into a career.'" 
Photos courtesy of the author