The Wheel Blacks Take the Court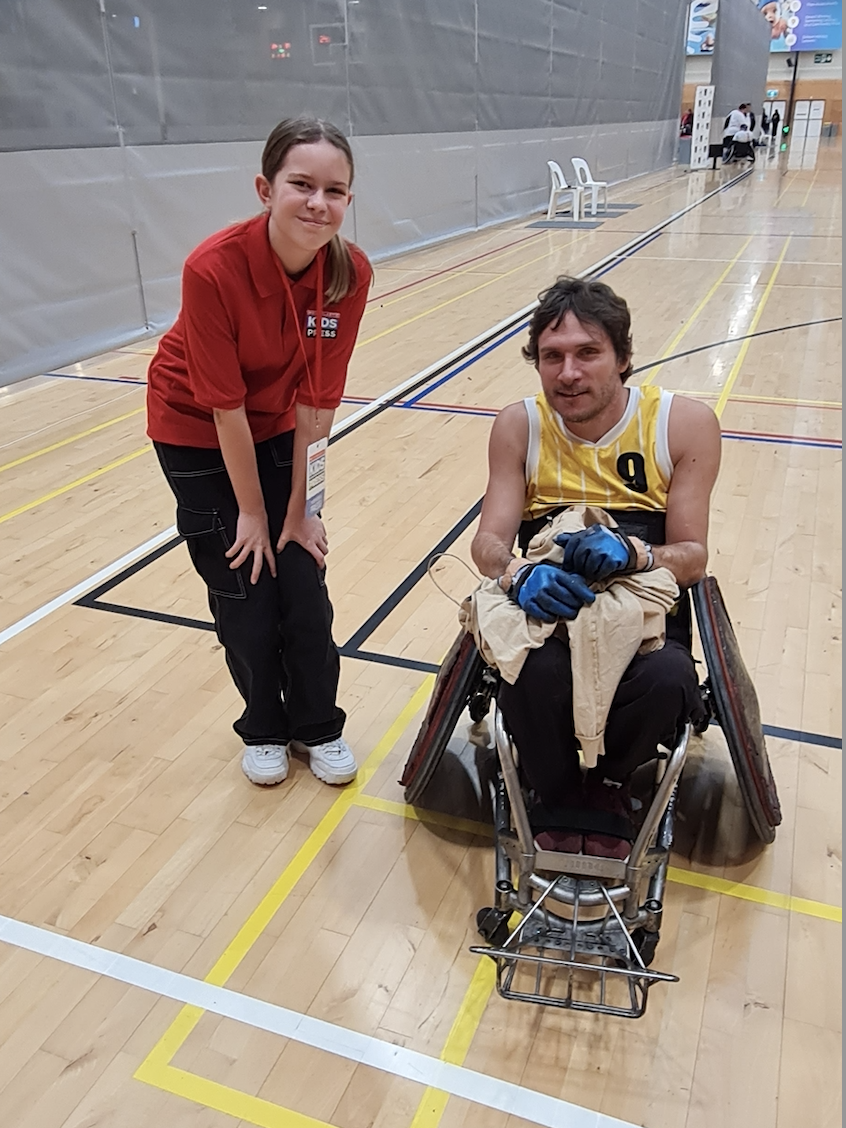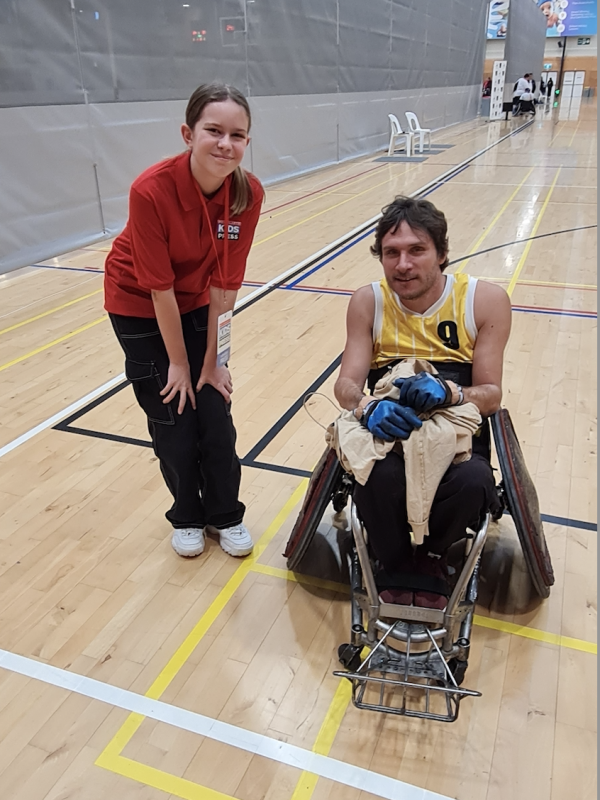 Five seconds are left on the clock. The ball is passed from one player to another. The athletes move quickly, dodging and weaving past opponents. In the final second, a player scores the winning goal.
What sets this match apart? The competitors are in wheelchairs. 
Wheelchair Rugby is played in more than 25 countries around the world, with men and women competing on an equal basis. It is also a sport in the summer Paralympics, the world's second-largest sporting event after the Olympics. 
In April, I had the chance to talk with members of the Wheel Blacks, the national wheelchair rugby team of New Zealand. The Wheel Blacks also represent this small island country in the Paralympics. 
"Wheelchair rugby is all about community," said team captain Cody Everson, when asked what sets his sport apart.
Gavin Rolton, Everson's teammate, agreed. "No matter how big your impairment," Rolton said, "there's a role for everyone."
The sport's rules and equipment differ from traditional rugby, which features 15 players on an outdoor field and tackling methods that are similar to football in the United States. Wheelchair rugby is played indoors on a small hardwood court. Only four players from each 10-member squad are on the court at the same time.
In wheelchair rugby, the ball is smaller than a traditional rugby ball and round instead of oval. This makes it easier to carry on one's lap. It's also easier to catch, which is important because some players struggle with hand movements. 
In wheelchair rugby, the aim is to carry the ball across the goal line. Instead of tackling other players along the way, the athletes ram into each other in an attempt to dislodge the ball. 
"DON'T BE AFRAID"
In New Zealand, the All Blacks, the traditional rugby team, are widely known. But not everyone knows about the Wheel Blacks, who travel across the country and internationally to compete.
Members of this elite team won the gold medal in the 2004 Paralympic Games and the bronze medal in the 2019 Asia-Oceania Championships.
The Wheel Blacks demonstrate the importance of hard work and sportsmanship. "I love that we all get to come together and play a sport that we love," Everson said.
The team captain encourages everyone to find a sport they love, no matter what limitations they may have. "In any sport that you're wanting to try," he said, "just go for it. Don't be afraid to push the limit."
Photo courtesy of the author