What the Future Holds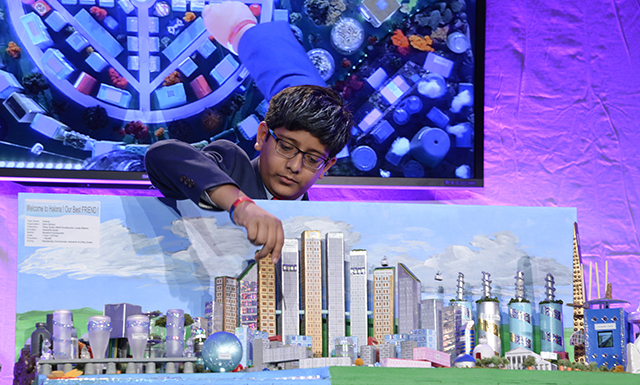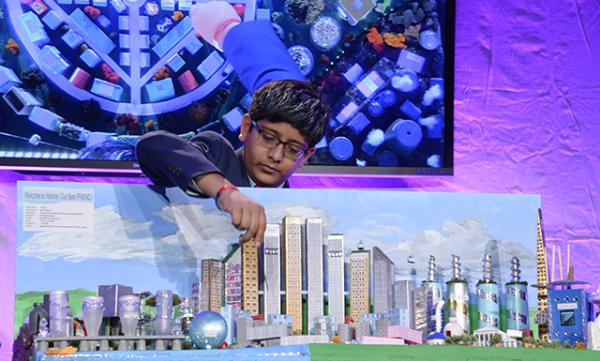 For 26 years, the Future City® competition has brought together young people to create visionary designs requiring skill and imagination. This year's theme, "The Age-Friendly City," invited students to design small-scale cities that would enable older people to live independently.
The competition, which encourages students to hone their engineering skills while working to create a better world, is open to kids in grades six through eight. This year, students from the United States, Canada, China, and the Middle East participated.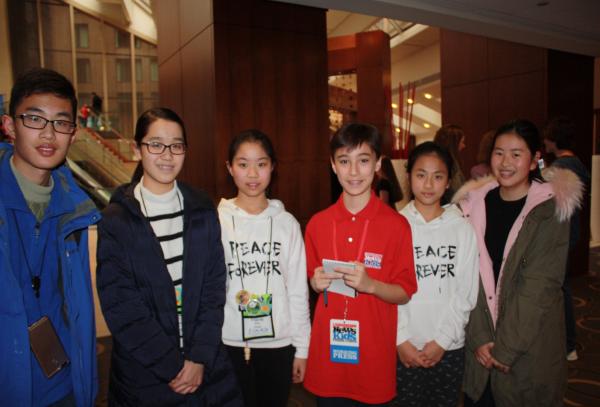 After more than 44,000 students participated in regional competitions, finalists were chosen for the top competition, which was held in mid-February in Washington, D.C.
The grand prize went to "Halona," a city of the future created by students from Edlin School in Reston, Virginia. The team of Vinay Ayala, twins Nikhil and Nikhita Kuntipuram, Lucas Ribeiro, Raghav Sriram, and Spencer Zheng researched and developed their model city with help from teacher Vasantha Ayala and volunteer mentor Nandhini Kuntipuram, director of product management at the American College of Cardiology in Washington, D.C.
"You need to know how to cooperate as a team, acknowledge mistakes, and get through it," observed Vinay, 12, who will appear on NBC's Genius Junior, a new game show, in March.
When asked why he would encourage other students to participate in the competition, Vinay said, "Not only does it teach you about engineering, but it also teaches you qualities that you need in life, like public speaking, leadership skills, and teamwork."
For their grand prize, the Edlin students won a trip to U.S. Space Camp and $7,500 for their school's STEM (science, technology, engineering, and math) program.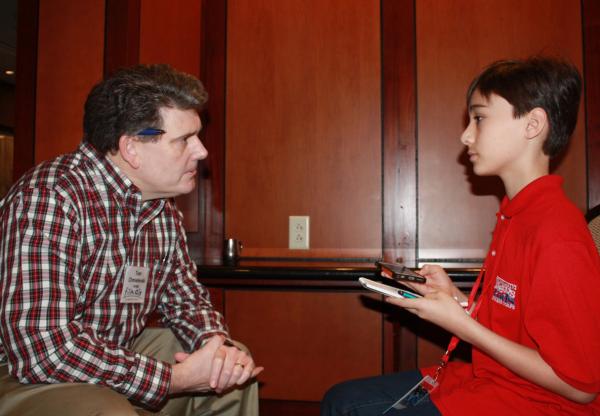 "FUTURISTIC IDEAS"
At the finals, I asked a student from Shanghai, China, how her team's entry encouraged sustainability. "Our city is beside a lake," said Nina, 12, "so we can have fish and shrimp. We also have urban agriculture to provide for our citizens."
Tom Chmielenski, a computer software engineer at Bentley Systems, Inc., in Gaithersburg, Maryland, served as a judge. "It's very nice as an engineer to see young people have these futuristic ideas," he said. "We can't wait to see what the future holds."
Top photo by KRR Photography Limited; middle and bottom photos courtesy of the author