Well-Read Black Girls Come Together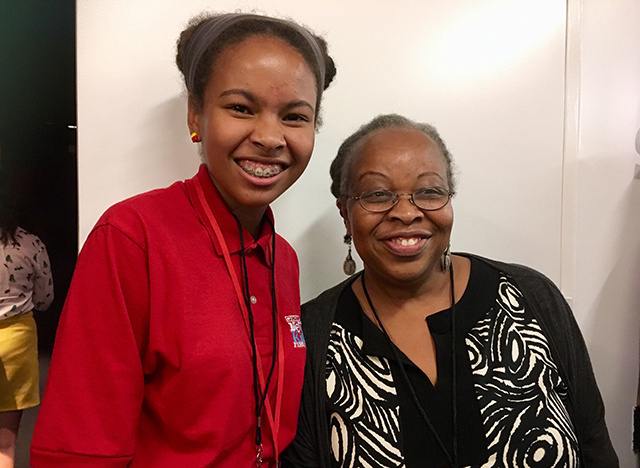 WATCH THE VIDEO
Click below to see clips from Adedayo's interviews with authors at the Well-Read Black Girl Writers' Conference and Festival.
It's just a beautiful thing to have so many black women together, celebrating the love of the written word," said Liara Tamani, author of the young adult novel Calling My Name.
Tamani was referring to the inaugural Well-Read Black Girl (WRBG) Writers' Conference and Festival, which was held earlier this year in Brooklyn, New York. Hundreds of writers and artists attended the event at BRIC, a local arts organization.
"I wanted to be in a room where people look like me," said keynote speaker Jacqueline Woodson, author of the award-winning memoir, Brown Girl Dreaming. "It helped reaffirm the reason I'm doing the work I'm doing."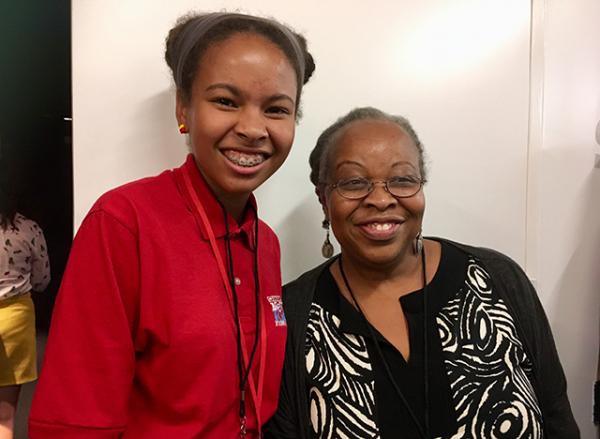 "DREAM KEEPERS"
Glory Edim, founder of the WRBG Book Club, funded the festival with a Kickstarter campaign that exceeded its fundraising goal in less than a week. Renée Watson, founder of the I, Too, Arts collective based at poet Langston Hughes's house in Harlem, coordinated the "Dream Keepers" panel for young readers.
Middle grade and young adult authors Rita Williams-Garcia (One Crazy Summer), Tracey Baptiste (Rise of The Jumbies), and Nic Stone (Dear Martin) were among those who participated.
Several authors said that they were happy to have a place to gather where they could share their love of reading.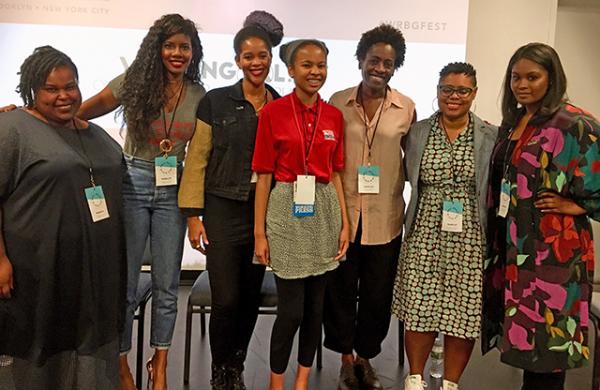 "I read a lot when I was really little," said Baptiste, "but I didn't have any space like this when there were all people who look like me." Baptiste, who grew up in Trinidad, said that it was "really exciting" to be among so many "book nerds."
Abadai Zobi, 15, agreed. "It's great to see black girls like me recognized in books," said Abadai, who is the daughter of Ibi Zoboi, author of American Street, a 2017 National Book Award finalist in young people's literature. "It gives me the feeling that I am valid and important when society tells me that I'm not."