The Water Princess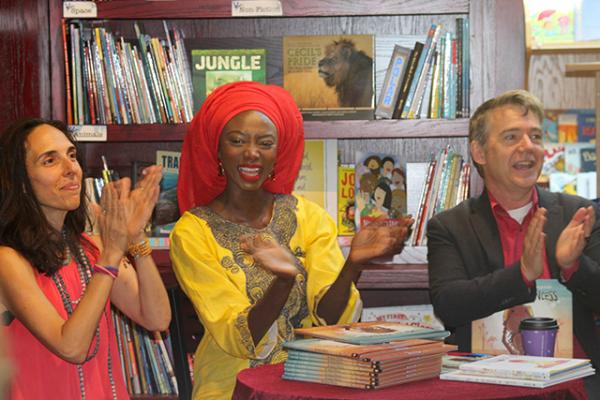 Earlier this month, I attended a launch party in Dedham, Massachusetts, for The Water Princess (G.P. Putnam's Sons). The book, which was written by Susan Verde and illustrated by Peter H. Reynolds, was inspired by the childhood experiences of supermodel Georgie Badiel, who was born in the African country of Burkina Faso.
Badiel had to walk several miles every day when she was a young girl to fetch water for drinking and cleaning. "My grandmother would wake me up at 6 a.m. to fetch the water," Badiel said. "I did not want to do it. My grandmother said, 'I hope someday you will understand, and I hope you will find a way to help.'"
Badiel turned her hardship into something positive. "It made me realize that I could make a change in many children's lives," she said. "Instead of getting water, they could get an education."
Badiel started the Georgie Badiel Foundation, a nonprofit organization that provides access to clean water in Burkina Faso. In just one year, the foundation has gotten five wells up and running. These wells serve more than 25,000 people.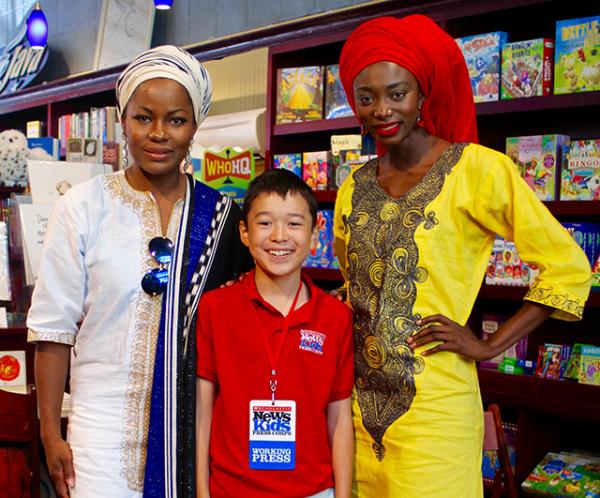 TELLING STORIES THROUGH ART

Badiel told her story to Verde and Reynolds, and they brought it to life in a picture book. "Georgie told me her moving story, and I was inspired to write it," Verde said. Reynolds echoed the sentiment: "I love to use my art to tell important stories."
Some of the proceeds of The Water Princess will be donated to the Ryan's Well Foundation. The nonprofit organization raises funds for clean-water projects and health-related initiatives in African nations and other developing countries.  
I asked Badiel what her advice was for young girls. "Work hard," she said. "Believe in yourself. Believe in your dream."
Photos courtesy of the author