Volcano Erupts in the Philippines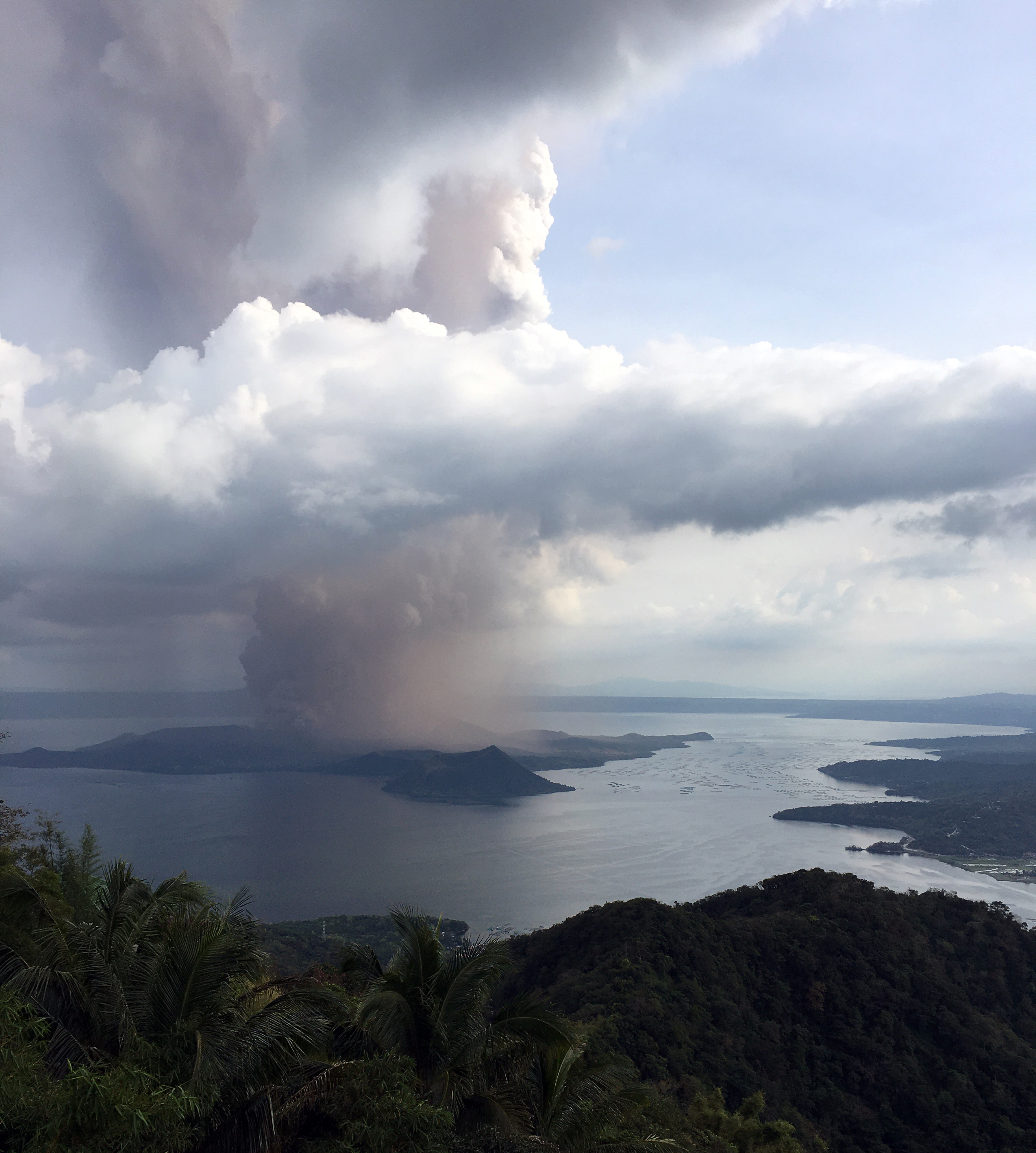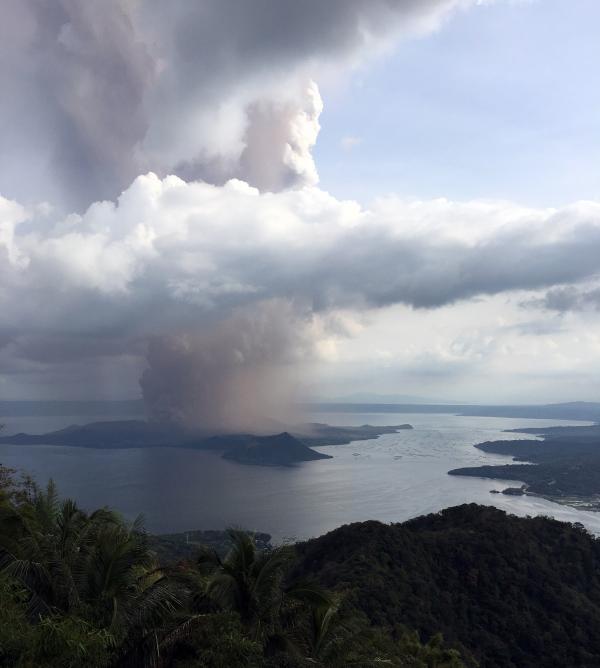 On January 12, a volcano erupted in the Philippines, a country in Southeast Asia. Located in the province of Batangas, the Taal Volcano is the world's second-most-active volcano.
Taal emitted steam and ash about nine miles into the air, blanketing the landscape in gray. Plumes of ash even reached the Philippines capital of Manila, which is about 40 miles to the north. 
When Taal erupted, Kathlyn Ong Cham was in nearby Tagaytay to celebrate her sister's wedding. "We had just arrived at the hotel when we saw the volcano emitting steam," Cham said. "We felt several earthquakes and saw volcanic lightning."
The eruption lasted about three hours. When asked how she felt seeing the billowing smoke, Cham said, "It was as if we had front-row seats, so we took a lot of pictures." Several hours later, the family evacuated to another city.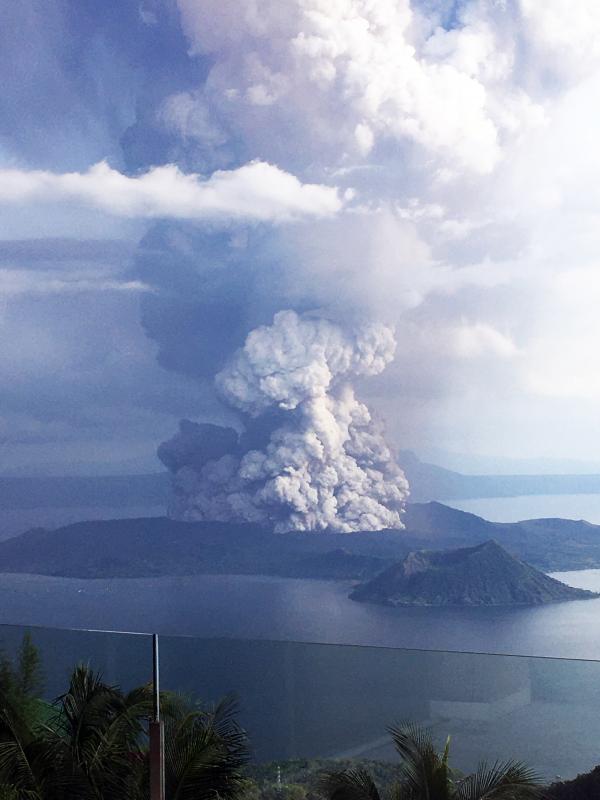 A CONTINUING THREAT
At least three people died as a result of the eruption, and tens of thousands had to be evacuated from their homes. Experts say that Taal still poses a threat to residents in the area. There have been several tremors and low-frequency earthquakes since January 12, and another large eruption is feared. 
How can people in the Philippines stay safe? I asked Father Aristotle Dy, the head of Xavier School in San Juan, which I attend.
"Buildings must be constructed so that they will withstand earthquakes," Dy said. "In the event of an earthquake or an eruption, the community must be trained to follow a lockdown or evacuation procedure."
Scientists continue to monitor the situation. They are concerned about toxic gas emissions from the volcano, which could make the air even more unsafe. Volcanic ash has also polluted neighboring waters and killed fish and other marine life.
Residents who returned to their homes found ruined homes and extensive property damage. Taal, said the country's Defense Secretary, is now a "no man's land."
Photos courtesy of Kathlyn Ong Cham