A Voice for Autism Awareness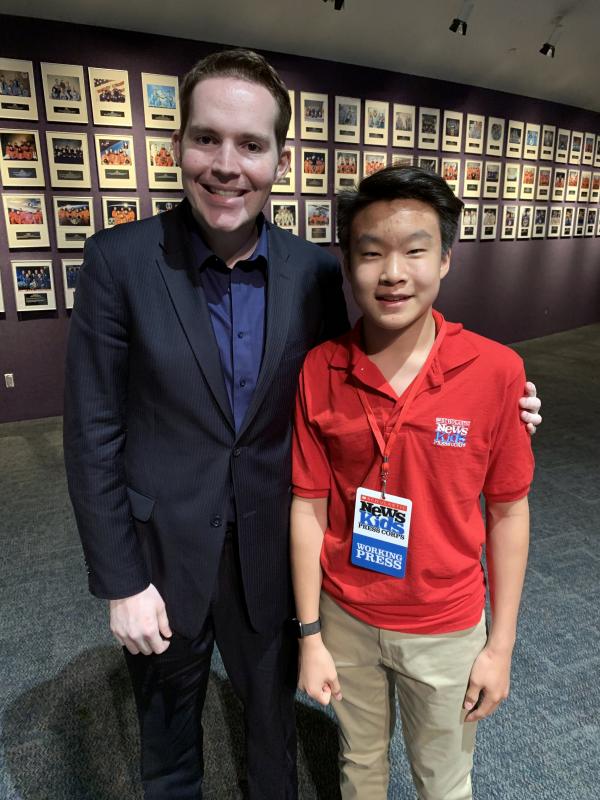 Kerry Magro did not begin talking until he was two-and-a-half years old. He was later diagnosed with autism, a developmental disorder that is characterized by difficulty with social interactions and communication. Today, Magro is an award-winning motivational speaker and the author of Defining Autism From the Heart, among other best-selling books.
Magro's story is one of overcoming challenges and empowering others to do the same. I recently spoke with him at the Johnson Space Center in Houston, Texas, where he participated in a seminar entitled "Cognition Here and Beyond."
FACING CHALLENGES
Growing up on the autism spectrum, Magro struggled in school. "Most of the challenges were social," he said. "I was bullied for hundreds of hours a year because of my autism diagnosis."
Magro also had trouble with standardized tests. But he didn't let that stop him. "My story is a story of overcoming many obstacles," he said.
With the support of his parents, Magro attended years of speech and communication therapy to help him break down linguistic barriers. 
Doctors predicted that Magro would not make it through high school. He proved them wrong. Magro not only graduated from high school, he ended up earning a doctorate in education.
ADVOCATING FOR AUTISM AWARENESS
An estimated 1 in 59 children in the United States is on the autism spectrum. Believing that the disorder "does not make that person any less of a person," Magro has been advocating for those with autism. He travels the country to share his story and inspire affected families.
Magro's third and latest book, Light it Up Blue, centers around young twins, Doug and Emma, who are on the autism spectrum. As they learn more about their diagnosis, the twins decide to advocate for autism awareness by encouraging their friends to wear blue, the official color for National Autism Awareness Month (April).
Magro's work is helping to transform the way we see autism. "Autism cannot define me," he said. "I define autism."
Photo courtesy of the author