Visiting a Renaissance Festival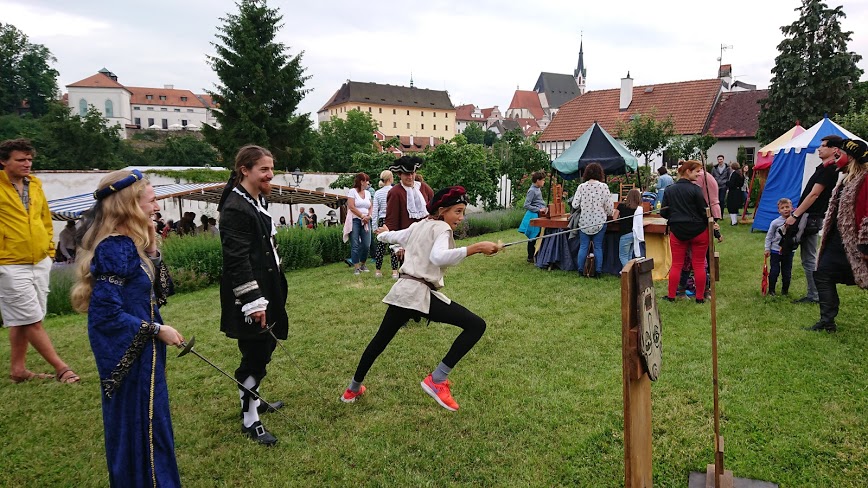 Walk through the gates of Český Krumlov on the weekend closest to the summer solstice, and you'll feel like you've traveled back in time.
Elegant lords and ladies strut through the streets of this ancient city in the Czech Republic. Wandering musicians perform in picturesque alleys. They are participating in an annual celebration of the Renaissance, a period between the 14th and 17th centuries in Europe that saw dramatic breakthroughs in art, architecture, literature, philosophy, and science.
Every June, locals and tourists dress up in costumes of the era for the Five-Petalled Rose Celebrations. While it costs money to enter the city during the festival, visitors in costume get in for free.
The festival includes numerous parades featuring knights on horseback, elaborately-dressed women in carriages, drummers, and court jesters. At night, visitors can enjoy torchlit processions, concerts in the gardens, and a fireworks show above the city's 13th-century castle.
"The fireworks show is my favorite part of the festival," said David Heide, the owner of a local riverside restaurant.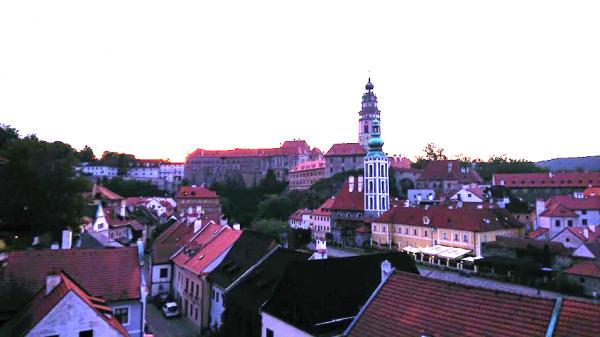 CRAFTS AND ACTIVITIES
During the day, young people have a chance to work with expert craftsmen to make ceramics, forge metal, tan leather, and learn other traditional trades from centuries ago. Visitors can partake in archery, fencing, and crossbow shooting. They also can try firing a catapult, an ancient device used to hurl projectiles.
"I never knew how much fun fencing could be," said Nathalie, a 14-year-old visitor.
Renaissance food and music are everywhere—from the town square to the castle courtyards. Performances staged throughout the town range from jousting tournaments to acrobatics to duels, all in keeping with the time period. 
DRAWING TOURISTS FROM EVERYWHERE
The festival, which draws thousands of people to the city, helps deepen visitors' understanding of a significant historical era.
"I've watched the festival grow over the past 17 years." Heide said. "The biggest change is the number of foreign tourists. When the festival began, the visitors were predominantly Czech, but we're seeing an increasing number of participants from other countries."
The festival also brings lots of excitement to the ancient city. "Český Krumlov is a great place to live, especially during the festival," Heide said. "It's amazing to celebrate Renaissance culture with people from around the world."
Photos courtesy of the author