Visiting a Folk Fair in India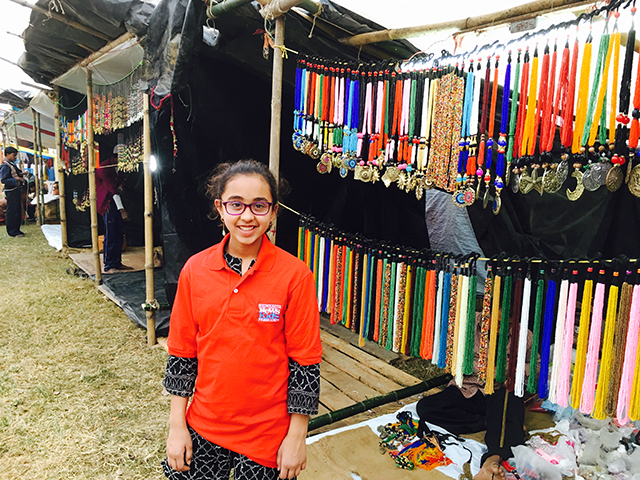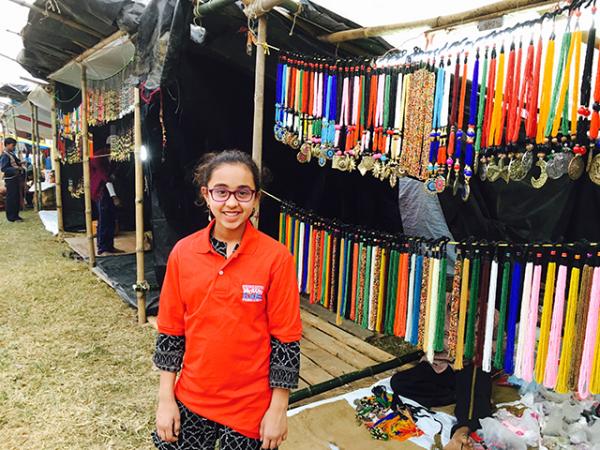 When people think of India, they may conjure up images of the Taj Mahal or India's movie capital, Bollywood. But India's rich culture also includes many folk "melas," or fairs.
Poush Mela, for example, is a winter festival that has been held annually in Santeniketan, West Bengal, since the 1920s. Santeniketan is a small university town in the rural district of Birbhum, about 100 miles outside the busy city of Kolkata (formerly Calcutta). Rabindranath Tagore, who won the Nobel Prize for Literature in 1913, made Santeniketan famous. He founded Viswabharati University there in 1923. The school is known for teaching the arts and for outdoor classrooms that honor the role of nature in education.
The fair lasts three days in the Bengali month of Poush (mid-December to mid-January). Hundreds of vendors sell goods ranging from embroidered clothing (such as the traditional draped sari) to bangle bracelets.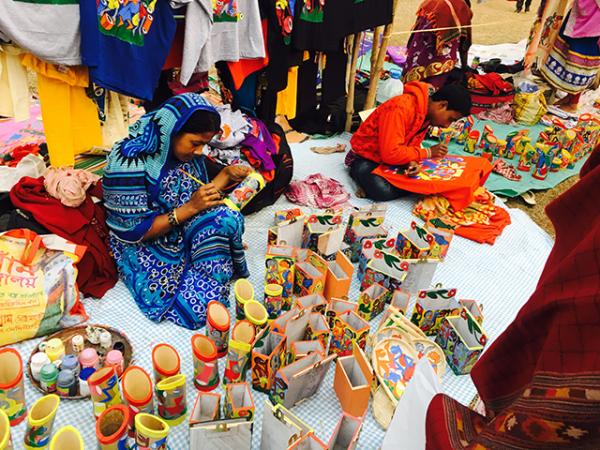 Retired English professor Rinita Roy of Kolkata has been going to Poush Mela for more than 50 years. "I found the Mela very exciting because the wares that were on sale were so colorful, particularly the beads and the other artworks displayed," she said. "It was nothing like I had seen before."
Roy spoke about the history of the festival, which was begun by Tagore. "He had this Mela arranged for the artisans," Roy said. "They had so much talent."
THE BAULS OF WEST BENGAL
Retired marine engineer Subin Das of Santeniketan appreciates the Baul singers who perform at the fair every year. Similar to Sufis and Fakirs in Islam, Bauls are a wandering spiritual community from the Indian state of West Bengal and the neighboring country of Bangladesh.
"Bauls do not have any religion as such," Das said. "They believe in the goodness of the human heart, love, and the relationship between two hearts."
Often dressed in patchwork or orange-yellow robes, Bauls wander from community to community, performing on the street, in fairs, or on trains. They survive on donations.
Poush Mela begins every year with an "Upasana," or a ceremony of prayer songs on the campus of the university. All of the attendees dress in white clothes. After the early morning performance, people flow into the fairgrounds.
A combination of artists' goods, performances, and the beautiful natural setting make Poush Mela an unforgettable experience.
Photos courtesy of the author