Visiting a Christmas Market in Vienna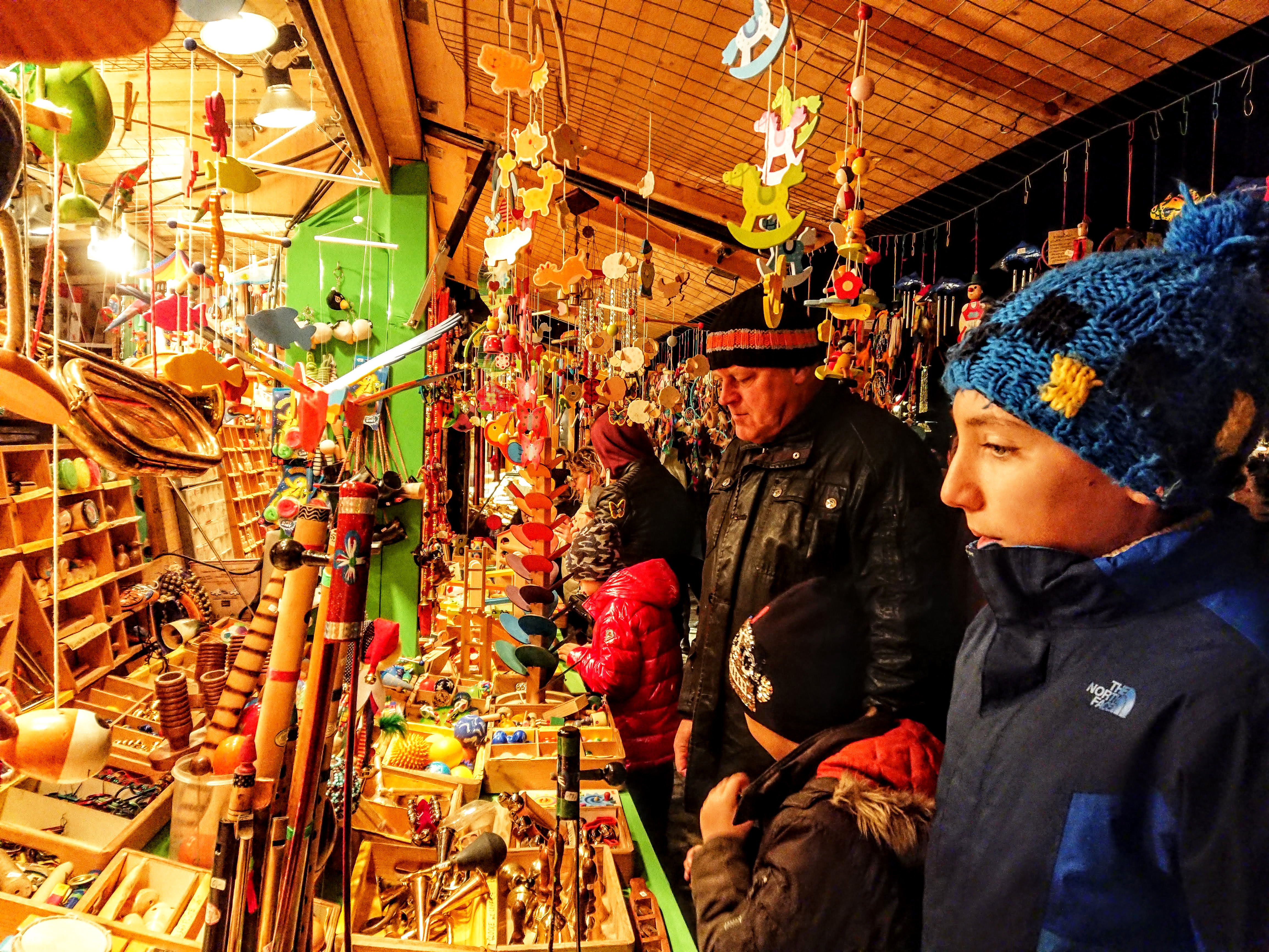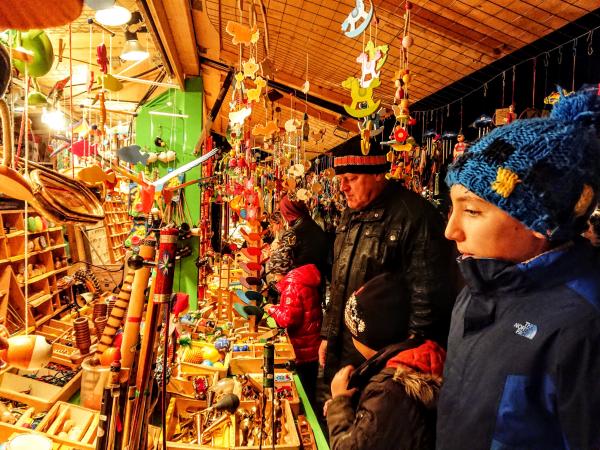 The Christmas markets in Vienna, Austria, sparkle with lights and good cheer in the weeks leading up to Christmas. The history of these markets can be traced back to 1298, when a "December Market" opened. Today, the city hosts more than 20 unique markets.
The most popular is the Rathausplatz "Christkindlmarkt" in front of the famous town hall. It features a large skating rink that winds through the trees. At the center of the market is a colossal Christmas tree, with rows of stalls selling decorations and gifts.
Visitors from around the world flock to the market to take part in the magical atmosphere, especially at night, when the lights, smells, and sounds of Christmas mingle with the falling snow.
A UNIQUE MERRY-GO-ROUND
Another popular stop is the stunning Schonbrunn Market. Sabine, a vendor, embroiders and sells silk Christmas ornaments. "For 25 years, I've been making these ornaments to sell at Schonbrunn," she said. "It's such a beautiful place to sell my work."
The Advent Market at Karlsplatz offers an alternative scene. It features artwork, homemade musical instruments and crafts, and a large square filled with straw and farm animals. Building forts in the straw is a highlight of any child's visit.
The market includes an unusual merry-go-round made out of salvaged materials and powered by bicycles. The inventor of the carousel only uses items that have been thrown away.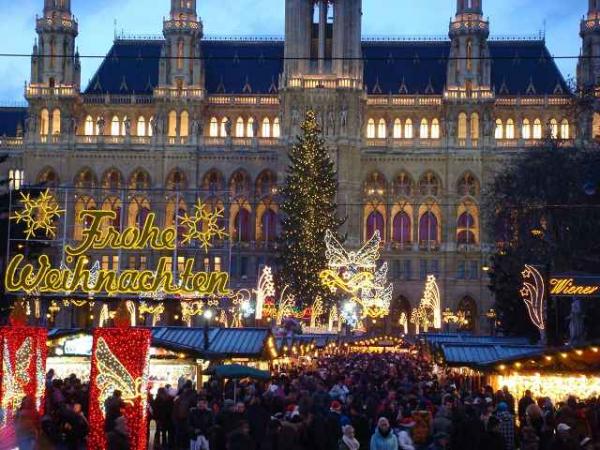 PLANNING A VISIT
There are many activities for young visitors, including rides, crafts, and cookie-baking. Be sure to try some kinderpunsch (a warm, non-alcoholic fruity drink), as well as some freshly baked local treats like lebkuchen (thick gingerbread), or kipferl (crushed almond crescent-shaped cookies).
Most of the markets are quite busy, but the crowds create a festive atmosphere, even if that means you have to wait a little longer in line for roasted chestnuts.
Photos courtesy of the author