A Visit to Spring Training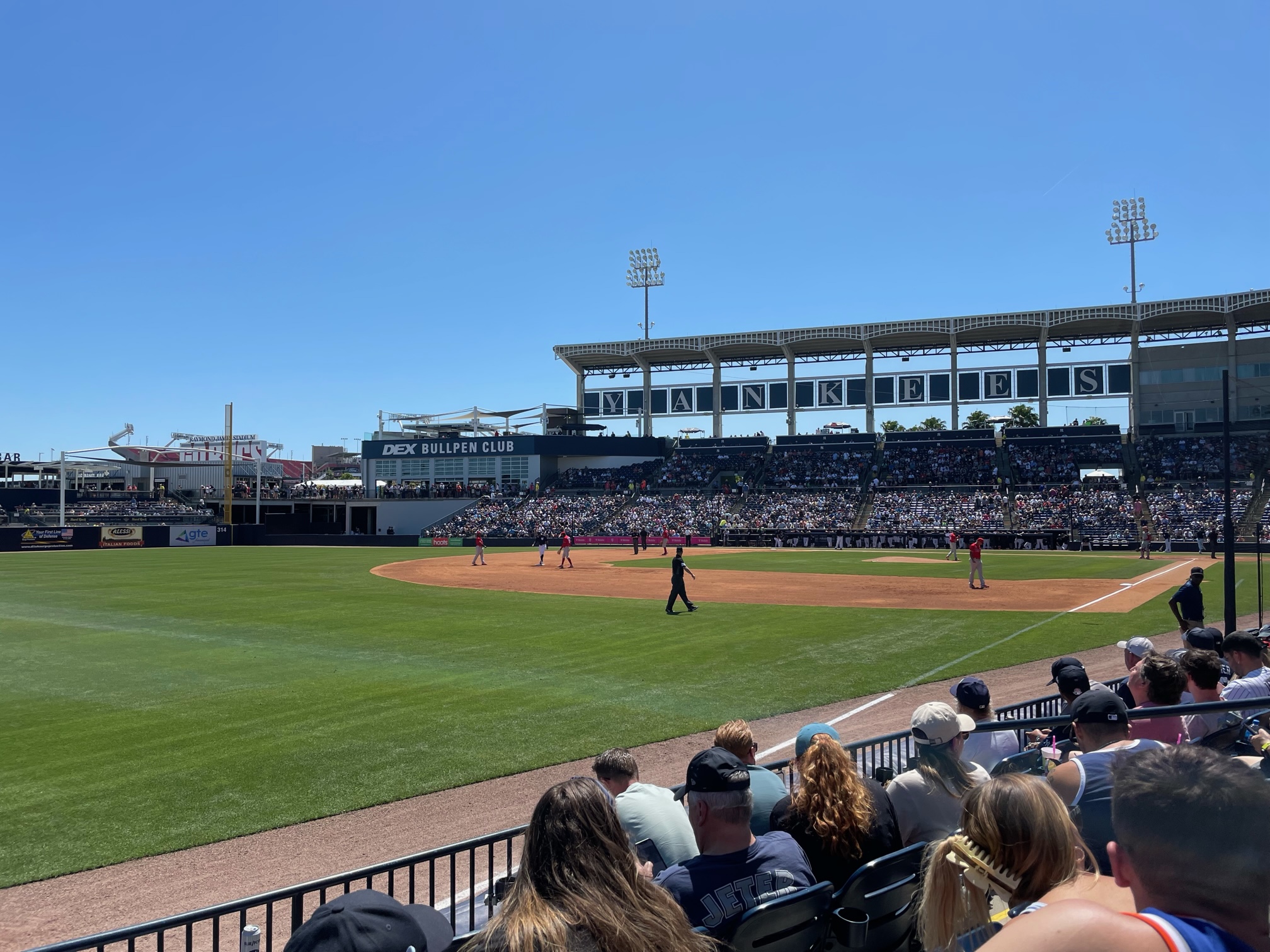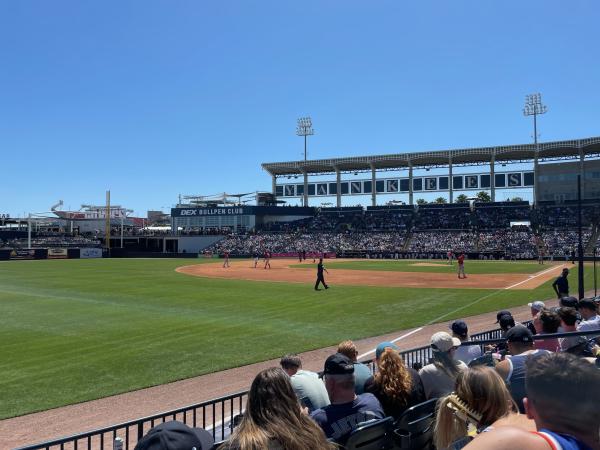 Spring training for Major League Baseball began this year on March 18. The season was delayed due to a contract dispute between the players and management.
During the offseason, competition in two leagues gives the players an opportunity to train: the Grapefruit League in Florida and the Cactus League in Arizona.
In March, my family and I visited Florida to catch some of the spring training games. We went to three stadiums: George M. Steinbrenner Field in Tampa, where we watched the New York Yankees play; TD Ballpark in Dunedin, which is home to the Toronto Blue Jays; and BayCare Ballpark in Clearwater, where the Philadelphia Phillies train each spring. 
"The Yankees are a timeless team," my mother, Stephanie Laramie, observed. 
Our entire family enjoyed our visit to Steinbrenner Field. The best seats, according to my 12-year-old brother, Van, can be found at the top of the stadium. "On a warm day," he said, "that's where you can feel the breeze."
"DELICIOUS" TREATS
It's also possible to feel a breeze at TD Ballpark, which is a few blocks from the Atlantic Ocean. Visitors can even enjoy a picnic before a game. A recent upgrade at the stadium means that fans can now walk around the entire field on a 360° ramp. 
At BayCare Ballpark, we were able to enjoy food from local eateries. Westshore Pizza, Pineapple Shack Island Creamery, and Pete and Shorty's are just some of the vendors represented at BayCare. 
"Trying local eats in a stadium is a very original idea that's delicious," my father, Gabe Laramie, said. 
During a Phillies game, my family and I enjoyed sitting in the berm, a grassy slope along the outfield. We're now looking forward to Opening Day on April 7. We'll be rooting for our favorite team, the Seattle Mariners, when they take on the Minnesota Twins in the season opener. 
Photo courtesy of the author