A Visit to Ski Rixen USA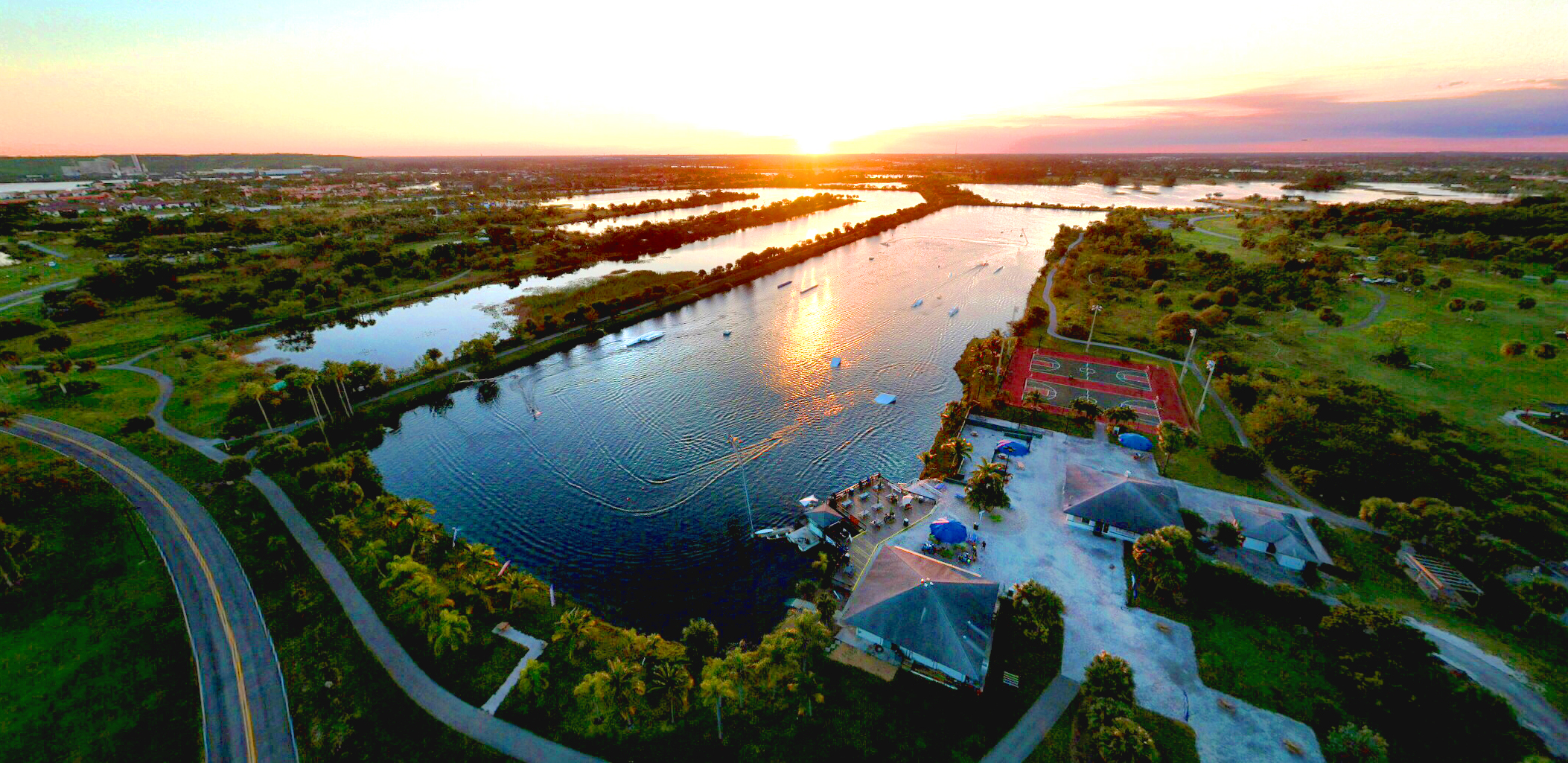 In 1983, Ski Rixen USA became the first water ski cable park in the United States. Located in Deerfield Beach, Florida, the park offers riders a chance to wakeboard, kneeboard, hydrofoil, water ski, and more.
In the past 40 years, Six Rixen USA has welcomed more than 1.5 million visitors. The park was the brainchild of engineer Bruno Rixen. Born in 1931 in Germany, Rixen grew frustrated with the sport of water skiing, which required being towed by a motor boat.
"He used to wait four hours in line to do three laps around the lake," explained Allan Wlodarczyk, the manager of Ski Rixen USA. "Five minutes of riding, and then you wait another four hours. That sparked the idea of cable parks."
Rather than relying on a boat, Rixen conceived his own cableway. He also designed skis and set up a power source.
"The first cable was actually an old farm tractor," Wlodarczyk said. "Rixen took the wheels off, attached some rope to the rims, and started pulling people back and forth around the lake." 
Over the years, Rixen improved his design and earned several patents. He opened the world's first commercial cable waterpark in 1966 in Benidorm, Spain.
The sport grew from recreational fun to international competitions. Rixen died in 2020, but his idea has taken hold around the world. Today, there are more than 500 cable waterparks on six different continents.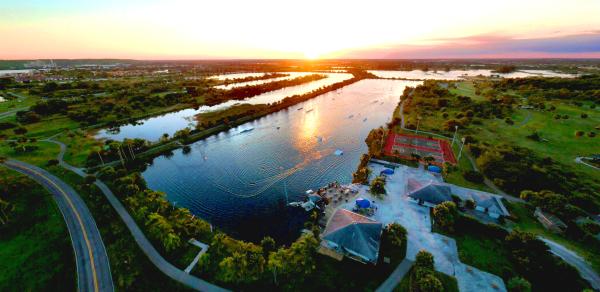 "INCLUSIVE TO EVERYONE"
At Ski Rixen USA, the focus is on fun. "We're inclusive to everyone," Wlodarczyk said. "Some action sports tend to be a lot of groups, a lot of cliques, and it can be intimidating for new riders." 
Typically, the cable tows riders at a speed of about 20 miles per hour. But for beginners, who can take lessons, the speed is about 15 miles per hour.
"It's fun," said Mila, 8, of Florida.  
Ski Rixen USA also offers riding opportunities and events for people with special needs. "We have a specially designed ski, called a sit ski," Wlodarczyk said. "It's a larger board with a lot of surface area, so it's easier to ride. The riders are completely seated in the water and don't actually have to hold onto the rope. It can be attached to the board." 
When asked the secret of Six Rixen USA's enduring popularity, Wlodarczyk said, "We're not just for the pro riders or experienced people. It's the first-timers, the kids, the families, the ADA [Americans With Disabilities Act] events. It's an inviting environment for all walks of life."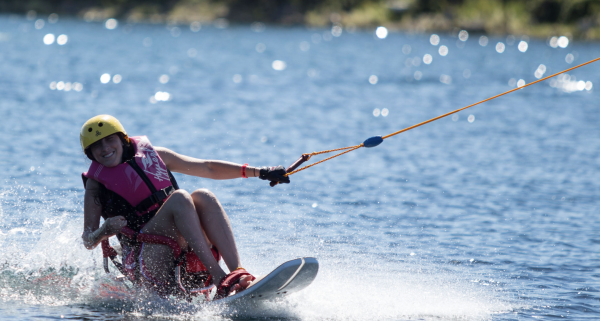 Photos courtesy of Ski Rixen USA