A Visit to Prince's Paisley Park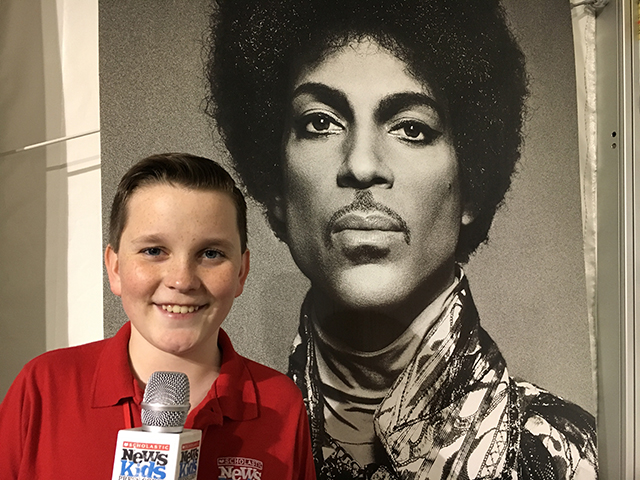 WATCH THE VIDEO
Click below to see Ryan's tour of Paisley Park.
For the late musician Prince, Paisley Park was always home base. Prince built Paisley Park as his private, creative sanctuary in Chanhassen, Minnesota. For nearly 30 years, the songwriter and performer recorded songs inside Paisley Park's giant white walls, filmed movies, and dazzled fans with his musical genius.
Just one year ago, on April 21, 2016, Prince Rogers Nelson was found unresponsive in an elevator at Paisley Park. He died from an apparent overdose of Fentanyl, a potentially lethal pain medication. Prince was only 57 years old.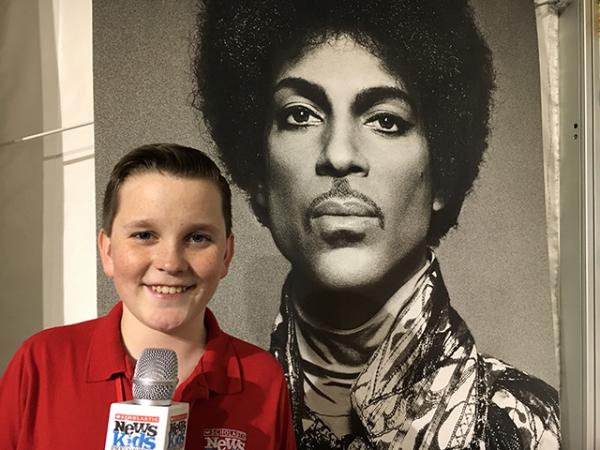 "PERSONAL PLAYGROUND"
I asked Paisley Park spokesperson Mitch Maguire why Prince named his estate Paisley Park. "Paisleys can take on a lot of different shapes and colors," Maguire said. He added that the name was also "a metaphor for the multipurpose facility that Prince created here. The word 'Park' refers to this being his own personal playground. That is definitely what he had here."
Prince "dreamed of a space where he could create anything and everything under one roof," Maguire said. In December 1987, when the 65,000-square-foot building was completed, the dream became a reality.
Paisley Park contains living quarters, three state-of-the art recording studios, a sound stage, countless instruments, and a space for Prince's unique costumes to be designed.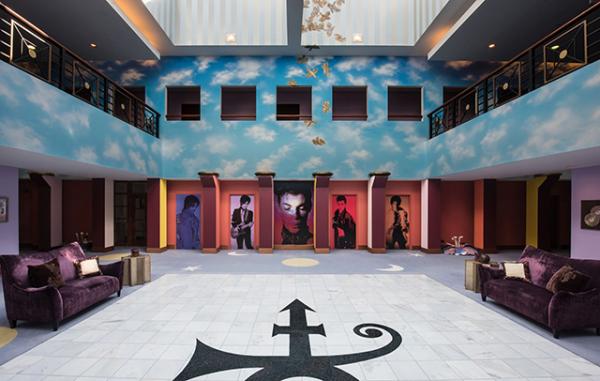 ANOTHER SIDE OF THE MEGASTAR
A tour of Paisley Park offers insights into how Prince spent his downtime. Just off the main atrium, tourgoers encounter a space that Prince referred to as "The Little Kitchen." It is designed in a 1950s style, with dining booths and a purple couch where Prince loved to watch WNBA games on television.
Prince kept a large cage on the second floor which contained live doves. He also had a cat—named "Paisley," of course—who wandered around the house. Prince liked the smell of candles and incense and even had them in the recording spaces where he created his music.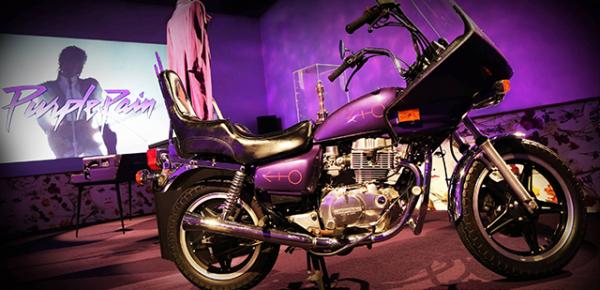 Prince was just under 5 feet 3 inches tall, but that didn't stop him from playing basketball on a regular basis. He also enjoyed rollerskating and playing ping-pong. While the master musician owned several motorcycles and enjoyed riding them in his younger years, he preferred riding around town on a bicycle in his later life.
Prince was a vegetarian and had a personal chef who prepared his meals. As part of the tour, fans can sample some of the foods that Prince enjoyed the most. Food selections include a special version of a Minnesota grilled cheese sandwich that has three kinds of cheeses, apple slices and honey on it. Since Prince liked working in the middle of the night, he often ate pancakes when everyone else was sleeping. You will find pancakes on the tour menu, too.
A MUSICAL GENIUS
Prince "realized from the time he was quite young that he was placed here to do a certain thing, and he focused on that," Maguire said.
Prince was a self-taught musician and producer. "He released his first album when he was only 19 years old, and he played every single instrument on every single track," Maguire noted.
While Prince owned homes in a few locations around the world, his primary residence was always in his home state of Minnesota. Maguire said that Prince would throw open the doors to Paisley Park every now and then. For a small admission fee, people could come in for unique, intimate concerts.
"Prince would be two or three feet in front of you," Maguire said. "That really was the accessibility we had in the Twin Cities to the genius that was Prince. If you were lucky enough to come out, it would be a night you would never forget."
FINAL RESTING PLACE
Among the painted clouds of the main atrium, there is now a frosted semi-circular case that hold's Prince's burial urn. Prince's sister, Tyka Nelson, reached out to "Foreverence, " a company based Eden Prairie, Minnesota, to create a one-of-a-kind urn to hold her brother's cremated remains. The design they chose was a miniature version of Paisley Park with Prince's signature symbol on the front. His ashes are contained in a small column in the front of the urn.
Maguire says that Prince would have approved of Paisley Park's atrium for his final resting place. "Prince loved the way this room looked in the daytime and the way the natural light filled the space," Maguire said. "For him, it was symbolic of the creative energy he had flowing through these walls everyday."