A Visit to the National Tennis Center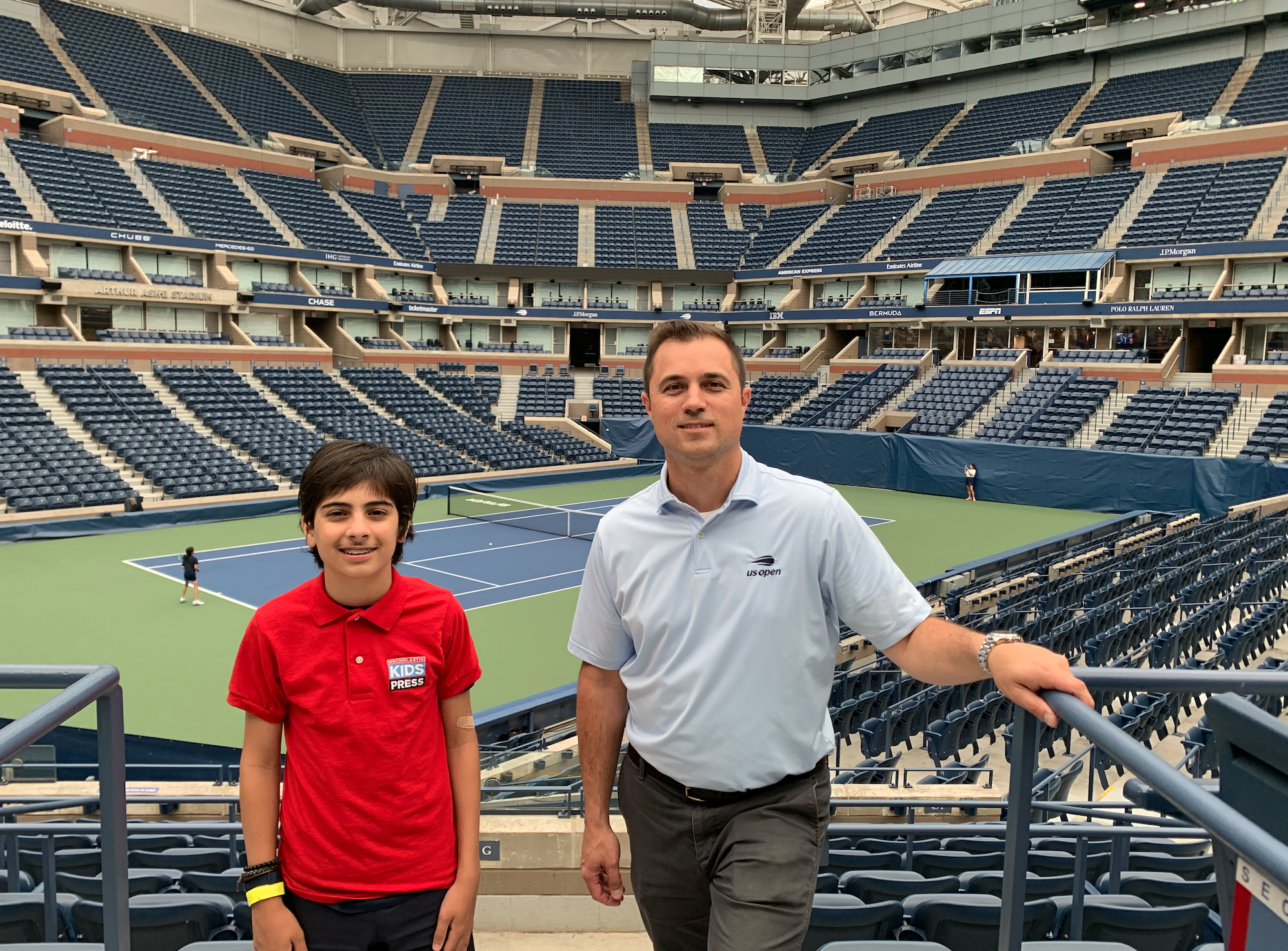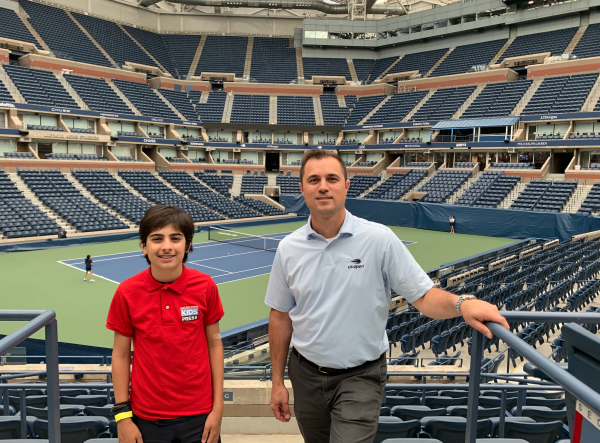 In late August, the United States Open Tennis Championships will begin in Flushing Meadows-Corona Park. The two-week tournament will take place at the Billie Jean King National Tennis Center, which is located on a 46.5-acre campus near LaGuardia Airport. On a recent visit, I learned that the center is busy year-round.
"We're a public tennis facility 11 months out of the year," Chris Studley told me. Studley is the U.S. Tennis Association's (USTA) senior director of event services. He encourages anyone who loves the game to try out the facility. "For 11 months outside the U.S. Open, what we call the 'U.S. Open Window,' you can come here and play anytime," he said.
The venue is also used for other events, such as weddings, graduations, and film shoots. "A few weeks ago," Studley explained, "college graduates were coming through these fences. There were the banners for Pace University, who held their graduation here. The school took over both Louis Armstrong Stadium and Arthur Ashe Stadium for their ceremonies."
Even the Fortnite World Cup, an annual competition based on the video game, has been held at the facility. "We try to repurpose it as much as we can," Studley noted. "And during the U.S. Open, we try to use every inch of space for the tournament."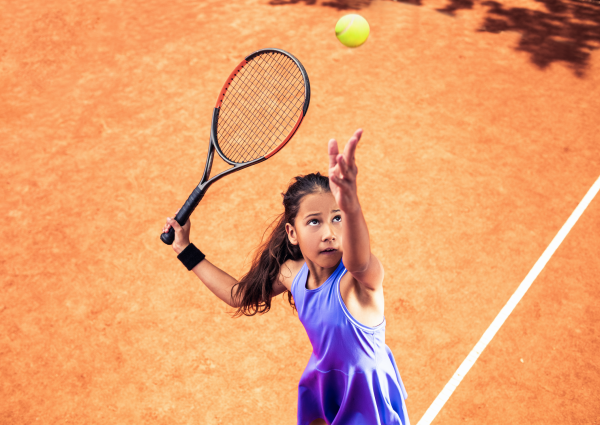 RACQUETS INTO KIDS' HANDS  
The Open, which showcases the top tennis players in the world, is the final "Grand Slam" event of the calendar year. The other three Grand Slam tournaments are the Australian Open, the French Open, and Wimbledon. 
During the height of the coronavirus pandemic, the tennis center was in demand because of its ability to host large gatherings outdoors. Revenue from the events is invested back into the USTA, to help fund their mission of growing the sport of tennis. Lessons and clinics, which get racquets into kids' hands, are a major way to achieve this.
Top photo courtesy of the author; bottom photo: © Marko Geber / Getty Images