A Visit to the Imagination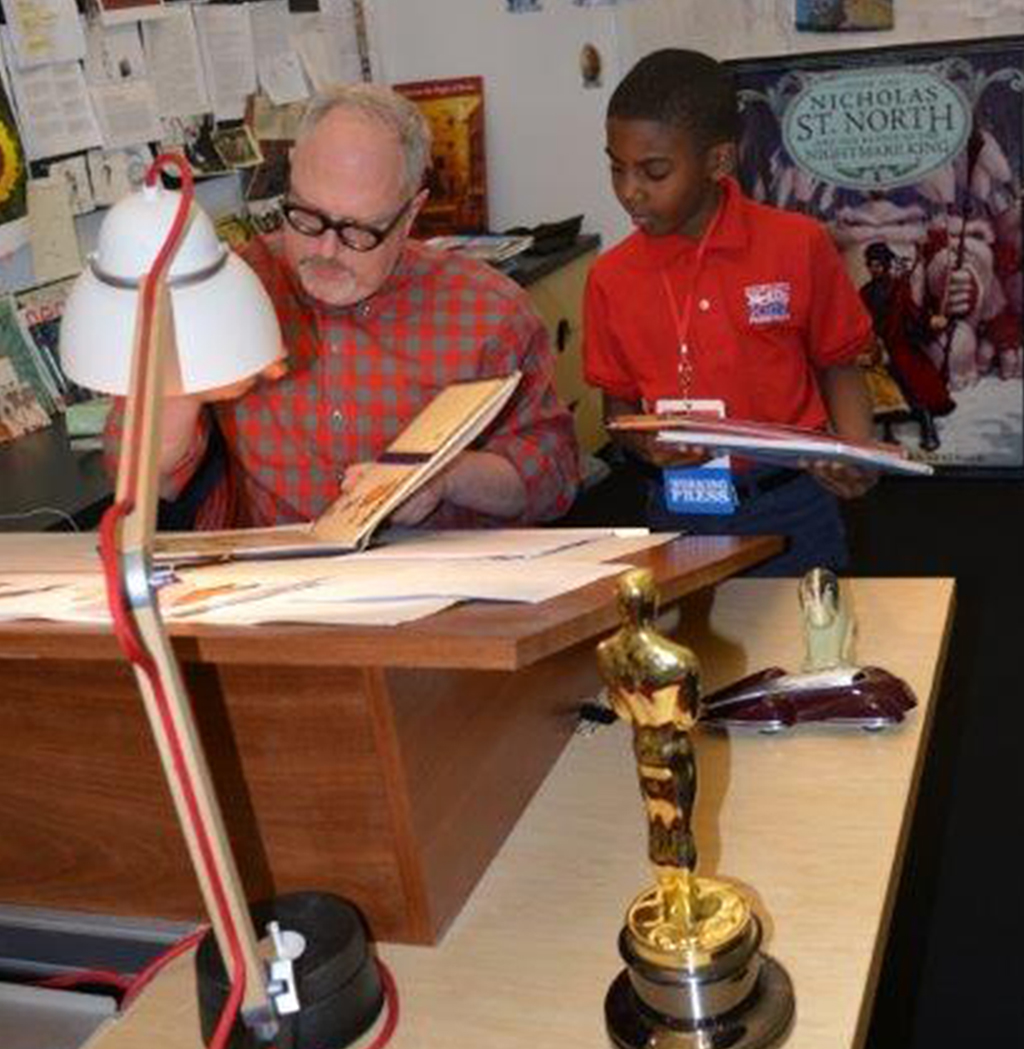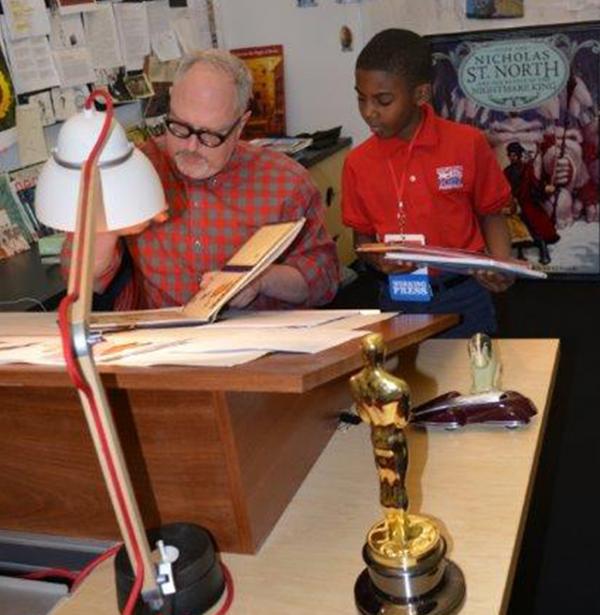 William Joyce is a famous author, illustrator and filmmaker whose favorite place to visit is his "imagination." My interview with Mr. Joyce in the room called the "story room" wowed me because of all the storyboards and sneak-peek images of percolating ideas on the wall. Joyce told me that his Oscar win in 2012 for the short film "The Fantastic Flying Books of Mr. Morris Lessmore" made him very happy. The film is set in a city just leveled by a hurricane. A young man living there wanders into a mysterious library where books literally come to life!
Joyce's daily routine mostly consists of making things up and writing them down. He shared with me that he loves fried chicken and is proud of all his work. His book, Billy's Booger, is set to be released in June 2015 by Simon & Schuster.  The book is about a boy who would rather draw than do math or spelling. Instead, he enters a bookmaking contest where he writes about the world's smartest booger. With the release of the book, Joyce plans to have the first international booger-picking contest. We laughed, but I believe he is really serious about the contest.
MOONBOT STUDIOS

Joyce wanted to create a place to work close to home in Shreveport, Louisiana, which is why he built Moonbot Studios. Colorful, creative, and a comfortable, homey feel describes every room of this place. With see-through offices, awards, and creative creatures on the shelves, this place is really cool. There is even a mini movie theater with bean bag chairs! For a tour of the Moonbot Studios, please visit www.moonbotstudios.com.
My favorite books by Joyce are The Fantastic Flying Books of Mr. Morris Lessmore, Dinosaur Bob, and The Man in the Moon. I felt like I was actually a character in the books absorbed by the intriguing pictures and creative words.
After my interview with Joyce, he took time out of his busy schedule to sign my favorite books in his office. I was able to get an up-close look at the famous golden Oscar! Having my imaginings about the Oscar brought to life made for a perfect ending to my day with William Joyce at Moonbot Studios!   
Photo courtesy of Roslyn Davis