A Visit to the Brooklyn Book Festival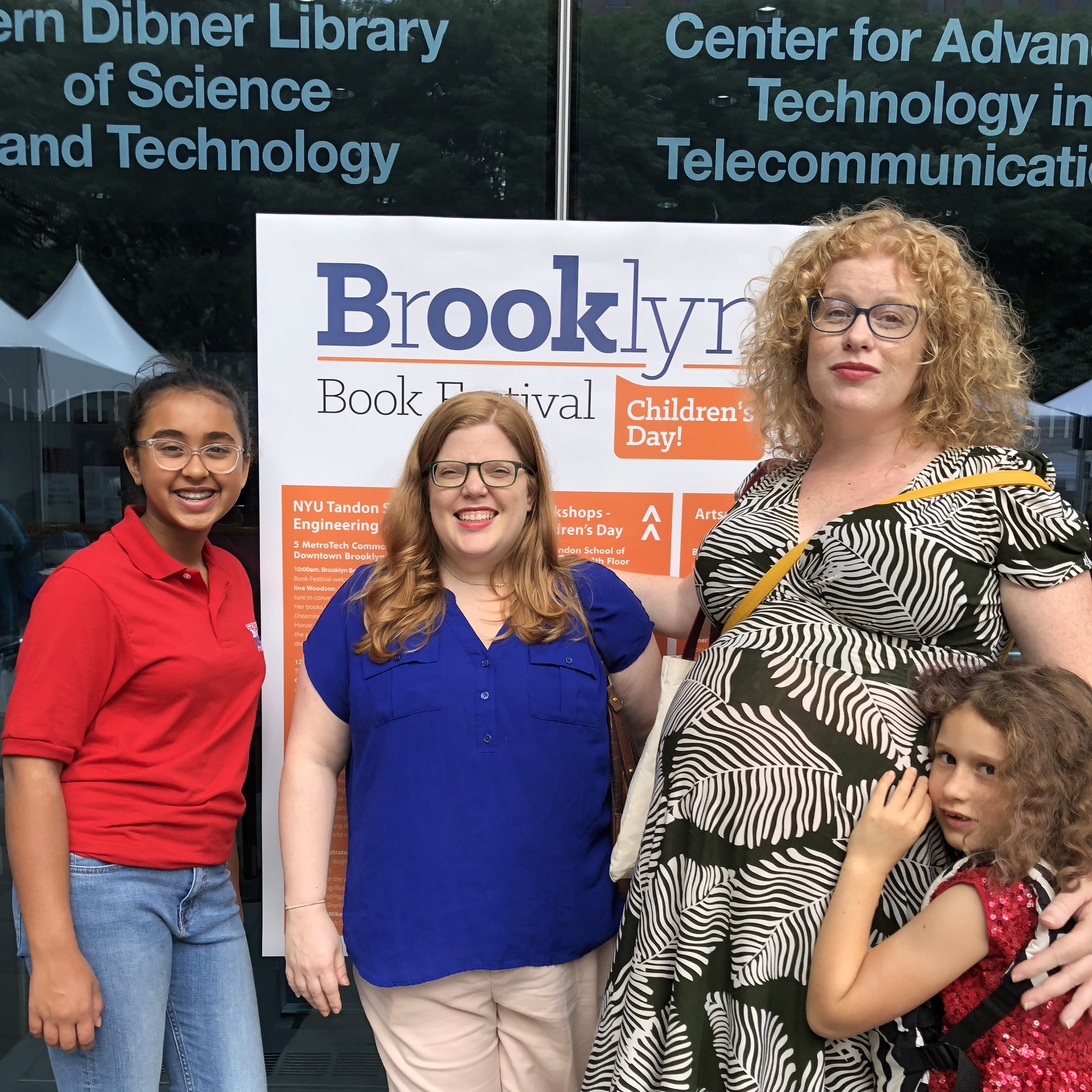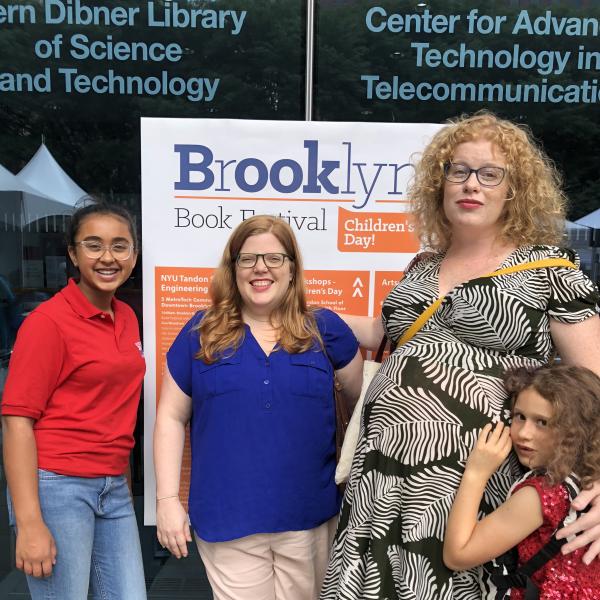 On a recent Saturday in Brooklyn, New York, streets were lined with booths for the borough's annual book festival. Young visitors could meet local authors, do arts and crafts activities, and pore over lots of books.
This is the Brooklyn Book Festival's thirteenth year. During my visit, Meg Lemke and Jenne Abramowitz, members of the Children's and YA (young adult) Planning Committee, explained what the event meant to them.
"It's a day for kids all over Brooklyn, all over the city, to come and see a really wide variety of authors," said Abramowitz, who is an executive editor at Scholastic. "We have a lot of local authors. We have authors with all different backgrounds, all different age groups, and all different kinds of books."
During the event, kids enjoyed drawing competitions, workshops, and meeting their favorite authors at panel discussions. "It just feels like a day for kids all over the city to come and celebrate books," Abramowitz said, "and help them fall in love with reading."
Lemke, who is editor-in-chief of Mutha Magazine, said that she appreciated the focus on independent publishers and booksellers. "You can buy directly from authors in many cases," she said, "and find books you wouldn't find elsewhere, because often very small radical independent publishers will show up."
FINDING SOLACE IN BOOKS
During a panel entitled "Coming of Age," authors Kheryn Callendar, Veera Hiranandani, Meg Medina, and moderator Brigit Young discussed their favorite coming-of-age stories.
Callendar cited the Harry Potter series. Medina said that she loved Charlotte's Web as a child, and Hiranandani said that her favorite book was Charlie and the Chocolate Factory.
"Even amid a lot of difficulty, Charlie finds a way to have some joy," Hiranandani explained. "He parses out his chocolate pieces. He finds his happiness. That spoke deeply to me at a time when I was lonely, too."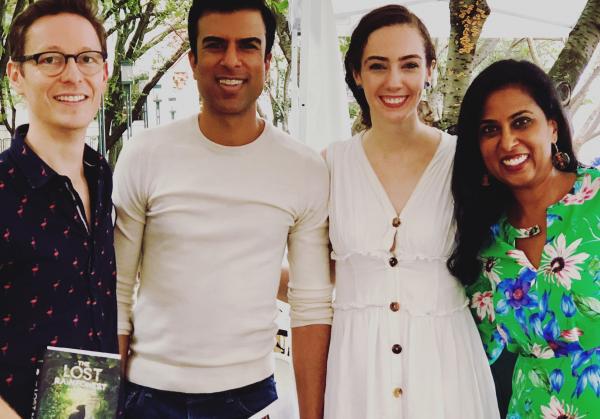 "A SPECIAL OCCASION"
Authors Kamilla Benko (The Unicorn Quest trilogy), Soman Chainani (The School of Good and Evil series), Sayantani DasGupta* (The Serpent's Secret), and Eliot Schrefer (Orphaned) discussed fantasy fiction on a panel called "Creating a New World."
"I like [being] able to see friends and local author friends that I don't get to see that much," said Chainani. "It really is a special occasion."
Benko agreed. "As a writer, it can be a really lonely occupation," she said. "But when you're around a bunch of other people who are so creative and talk about what they love, it makes you want to get back to the computer, and keep writing your story."
* Sayantani DasGupta is the author's mother.
Photos courtesy of the author