A Visit to the Apollo Theater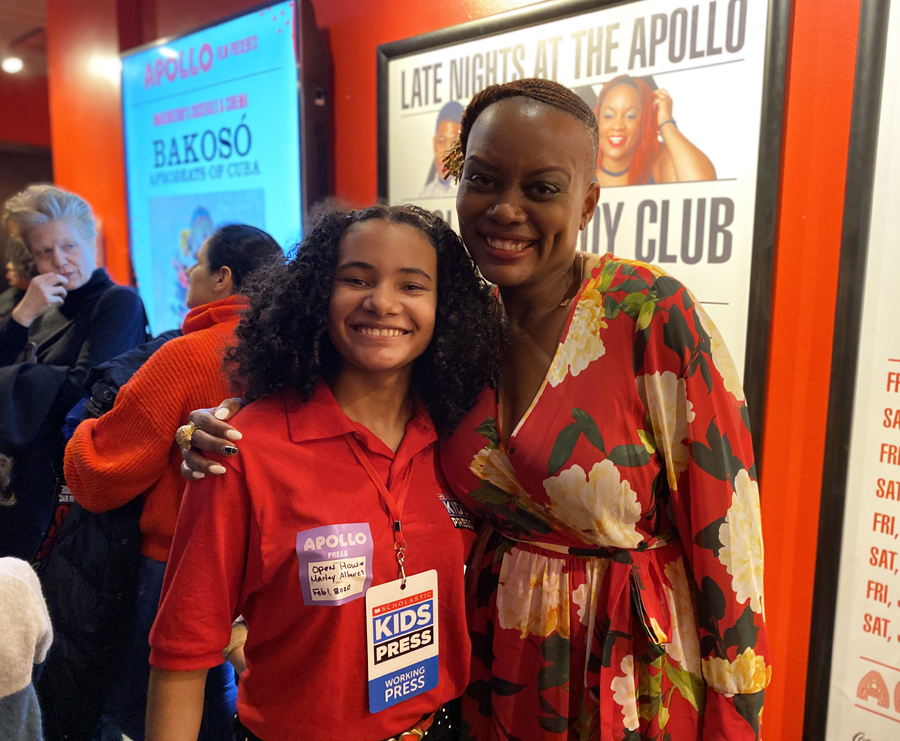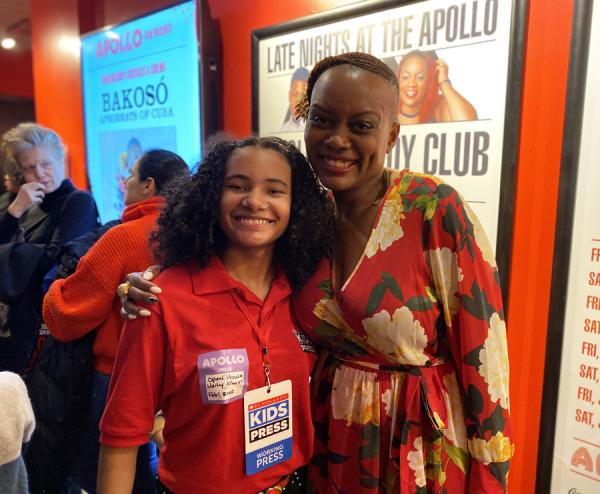 Above the bustling traffic and crowded sidewalks, the Apollo Theater's sign glows neon red. Located in New York City's Harlem neighborhood, the historic theater is known around the world as "the soul of American culture."
Inside, chandeliers illuminate the theater's neo-classical architecture, red walls, posters, and black-and-white photgraphs of famous African American entertainers, including jazz greats Duke Ellington and Ella Fitzgerald.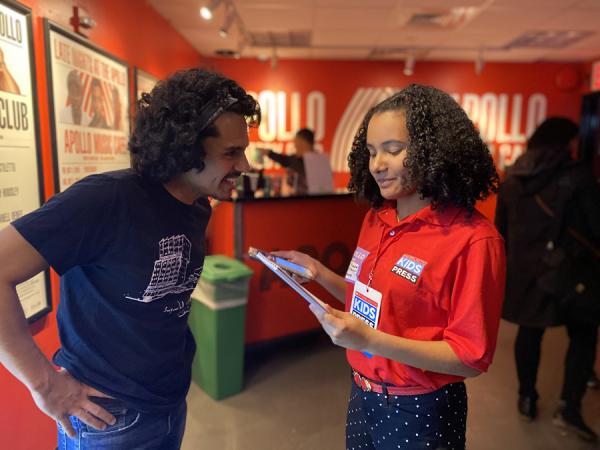 "AMERICAN CULTURE"
The theater first opened in 1914. During that time, Black performers and patrons were excluded. But in the 1930s, the Apollo became a showcase for Black culture and music, spotlighting such renowned performers as Ellington, Fitzgerald, and gospel singer Mahalia Jackson. Today, it is a thriving center of entertainment and education. 
The Apollo "is culturally significant," said Billy Mitchell, the theater's historian, "because every culture, every race, every ethnic group has contributed to its history. Most people don't realize it, and only look at it as African-American culture or Harlem culture, but it's American culture that we share." Mitchell's theater tours and storytelling have earned him the nickname "Mr. Apollo."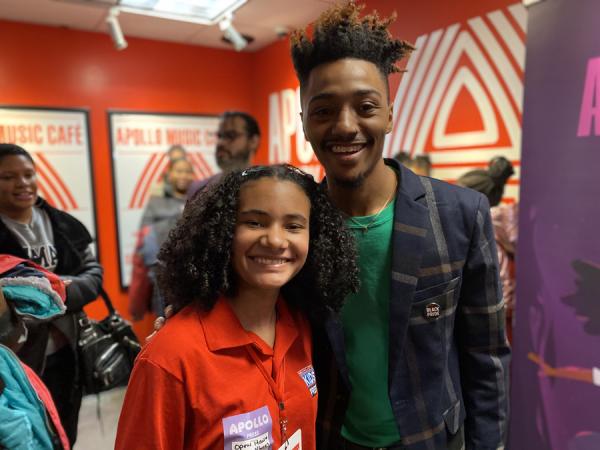 AN OPEN HOUSE FOR "COOL KIDS"
On February 1, the Apollo hosted its annual open house for "Cool Kids." Young visitors enjoyed performances by the National Jazz Museum in Harlem, Sugar Hill Children's Museum of Art & Storytelling, and other local artists and entertainers.  

"The Apollo is not just for older people to enjoy a good concert," said hostess Jodine Dorcé. "It's for the youth to get involved, learn the arts, and move the culture forward."
Tables with activities were set up in the lobby for the 1,057 guests. Performances were held on the theater's third-floor soundstage.
Reza Salazar, a storyteller from the Sugar Hill Museum, performed What Is Cool About Harlem, an interactive experience for children and families. Little Apple, a sci-fi web series created by Riley S. Wilson, also premiered. The series is about a Black girl who lives in Harlem and uses her special power, clairvoyance, to fight racial injustice.  
"I like the Apollo a lot because it has cool lights and designs, pictures and music," said 9-year-old Diarmuid McManyus, who was visiting from Philadelphia, Pennsylvania.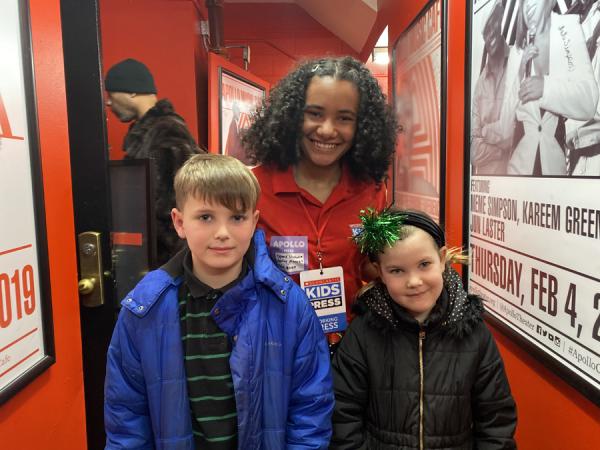 APOLLO FOR ALL
Today, the Apollo engages more than 15,000 students, teachers, and families through its educational programs and workshops in the arts, history, and culture.
The Apollo Theater Academy provides career development through an internship program for high school students, career seminars, and a young producers club.
"It's very important that kids are educated," Mitchell said, "in what we do in the business called show."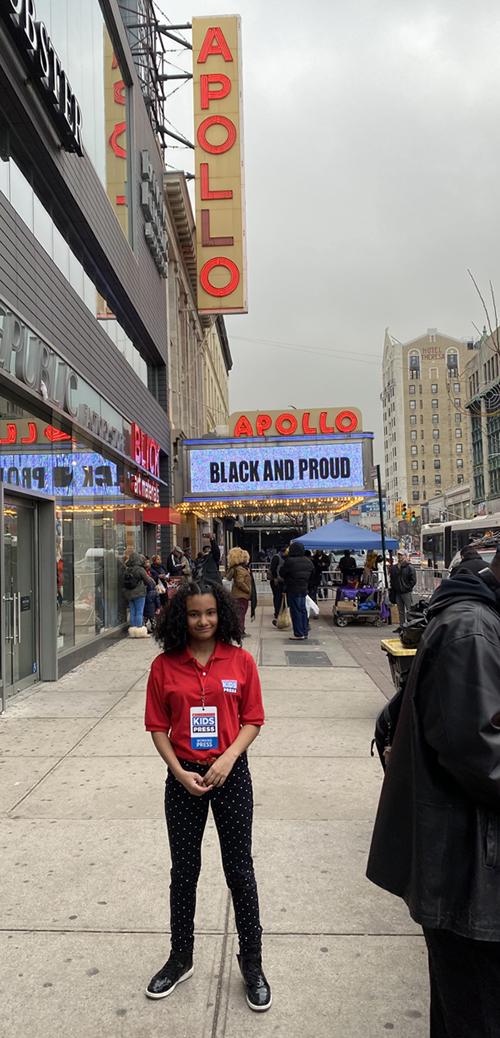 Photos courtesy of the author