The Vice-Presidential Debate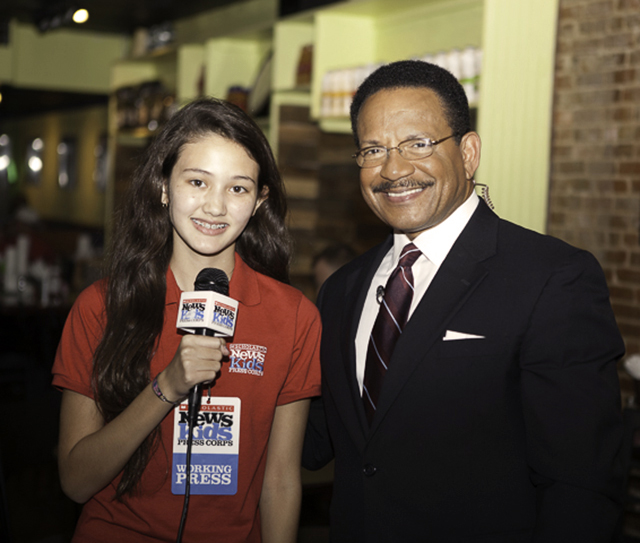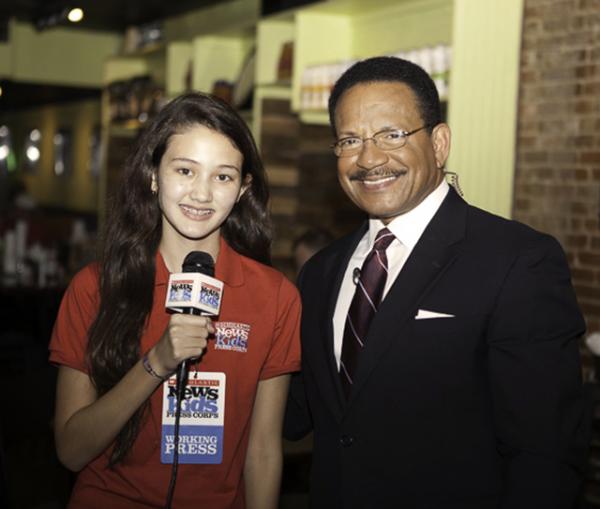 On October 4, the vice-presidential candidates debated the issues at Longwood University in Farmville, Virginia. It was the first and only debate of the campaign season for Democratic Senator Tim Kaine of Virginia and Republican Governor Mike Pence of Indiana. Kaine is Hillary Clinton's running mate, and Pence is Donald Trump's.
Elaine Quijano of CBS News moderated the debate. She grilled the candidates for 90 minutes on such topics as national security, racial justice, and the economy.
That afternoon, I interviewed college students, journalists, and voters from Farmville and neighboring towns. When I first arrived at the university, I saw people waving signs in support of their favorite candidates and cheering enthusiastically.
Based on the number of signs I saw, Clinton seemed to be the most popular candidate on campus. Veronica Loeey of Richmond, Virginia, explained her support of the Democratic candidate: "Clinton said that she would do more for the kids and make sure that they get better health insurance."
Calvin Blackwell, 25, said of Trump, "He's a good role model for kids. I think that kids should be able to speak their minds."  
I also asked Longwood students about the issues they wanted to see addressed in the debate. "The most important topic probably would be making college affordable," said Cassidy Rose, 21. When asked what topic he would be paying the most attention to, Charlie Kondas, 19, said, "Personally, I'm interested in how the candidates view foreign affairs."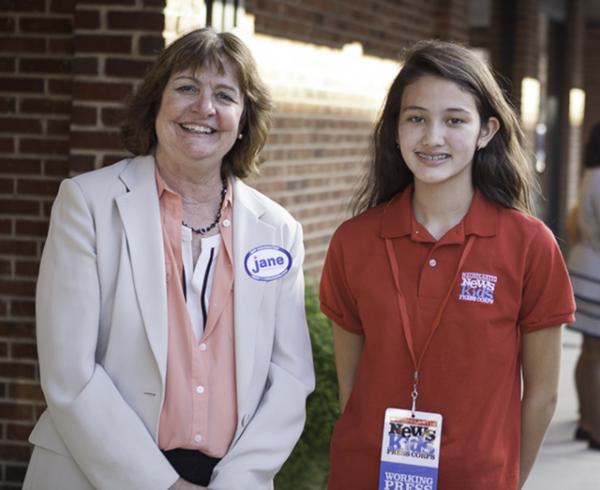 DEBATE TIME

When it came time for the debate to air on the giant screen on the university lawn, I watched eagerly. Many parents had brought along their young children, making the atmosphere festive.
But inside, both men had harsh words for their rivals. "The thought of Donald Trump as commander-in-chief scares [my wife and me] to death," said Kaine, whose son is in the military.
"The campaign of Hillary Clinton and Tim Kaine has been an avalanche of insults," said Pence.
The night was one of the most interesting I have ever had: from meeting Congressional candidate Jane Dittmar, to interviewing journalists Mark Halperin of Bloomberg Politics and Bruce Johnson of WUSA-TV, to watching the debate on the campus where it was actually taking place. It was truly a night to remember.
All photos by Bart Kendrick Photo