KID REPORTERS' NOTEBOOK
The call for Kid Reporter applications is now open! Click
here
to learn more.
The Vice President Plants a "Moon Tree"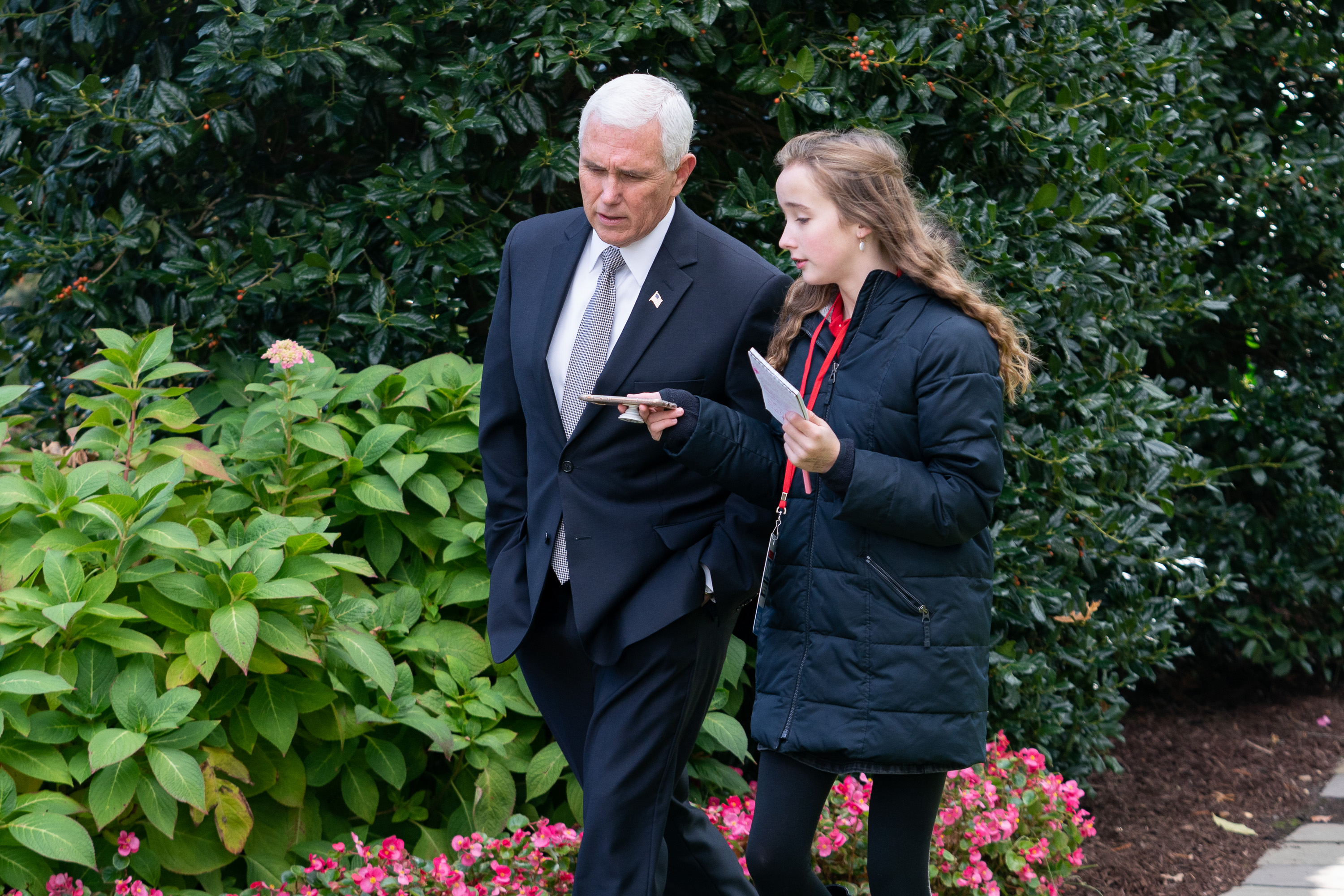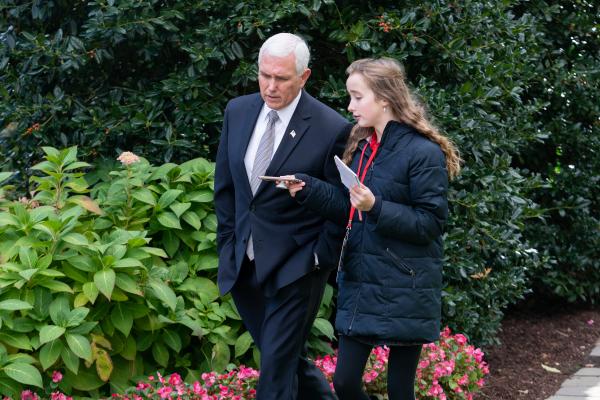 On November 8, Vice President Mike Pence joined space experts and enthusiasts to plant a "Moon Tree" at his official residence in Washington, D.C.  
What is a "Moon Tree"? In 1971, NASA astronaut Stuart Roosa brought containers filled with tree seeds on an Apollo mission to the Moon. Roosa had been a smoke jumper for the U.S. Forest Service. He wanted to honor the agency and its commitment to conservation. 
The Apollo flight orbited the Moon 34 times. After the mission, seeds that had been taken on the spacecraft were planted around the country. 
Roosa died in 1994, but his daughter, Rosemary Roosa, continues his legacy. Now executive director of the Moon Tree Foundation, she was among the guests at the Vice President's residence. 
Former NASA astronaut Buzz Aldrin and Mark Armstrong, who is the son of the late astronaut Neil Armstrong, were also there. In 1969, Aldrin and Neil Armstrong became the first humans ever to walk on the Moon during the Apollo 11 mission. 
The group helped plant a Sycamore sapling grown from seeds from one of the original Moon Trees. These second-generation trees are also called "Half-Moon Trees."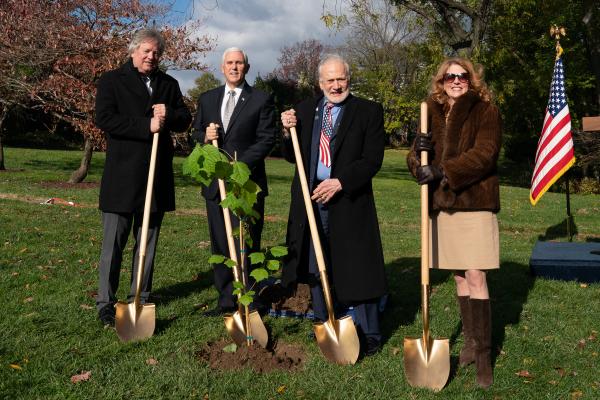 TO THE MOON BY 2024?
Under President Donald Trump, NASA's efforts to return astronauts to the Moon have been accelerated. The U.S. space agency had originally set a target date of 2028. 
"The Apollo program has given way to the Artemis program," Pence explained at the tree planting. "Before the year 2024 is out, we will send the first woman and the next man to the Moon, and they will both be American astronauts." (In Greek mythology, Artemis is the twin sister of Apollo.)
NASA's Artemis program is a partnership with international government agencies and private companies. Several companies, including SpaceX, are working on equipment for the mission. 
NASA plans to establish a long-term presence on the Moon, eventually enabling a commercial hub. The projected destination after that is Mars. 
WHAT IS THE COST?
As head of the National Space Council, Pence is helping to implement the Trump Administration's space policy. Critics question whether the accerated plans for space travel are realistic. So far, the U.S. Congress has not approved the President's request for additional funding for the Artemis program. 
"We need to know how much this program is going to cost," U.S. Representative Kendra Horn told The New York Times. Horn, a Democrat from Oklahoma, sits on the House Committee on Science, Space and Technology. She wants to make sure that money allotted for Artemis is not taken from other NASA projects, including climate change research. 
Official White House Photos by Andrea Hanks