Valerian and the City of a Thousand Planets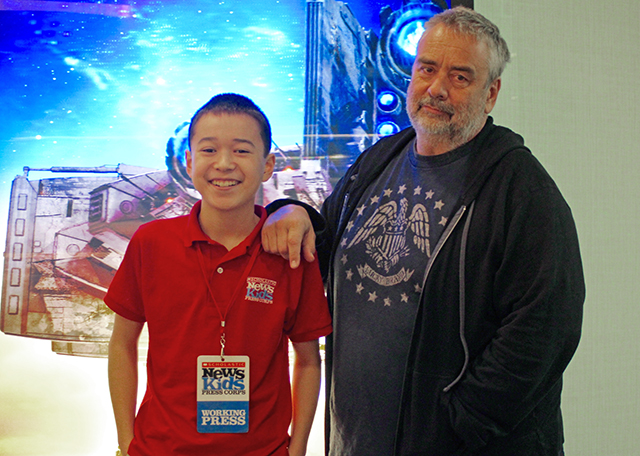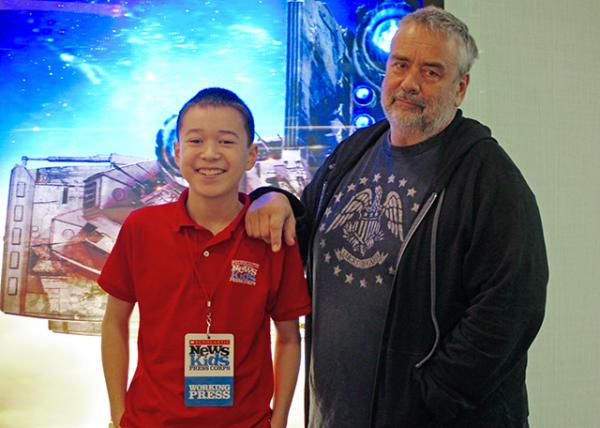 Science-fiction fans are eagerly awaiting Valerian and the City of a Thousand Planets, an action-packed movie coming out this July. The movie is adapted from the graphic novel series Valerian and Laureline, which is written by Pierre Christin and illustrated by Jean-Claude Mézières.
Valerian and Laureline is wildly popular in Europe but not as well-known in the United States. The series, which celebrates its 50th anniversary this year, has influenced such sci-fi films as Star Wars and Avatar.
Rich with special effects, Valerian and the City of a Thousand Planets recounts the adventures of two superagents who travel through space and time. Dane DeHaan stars as Valerian and Cara Delevingne as Laureline.
Superstar Rihanna plays an entertainer named Bubble in the film, which is directed by Luc Besson, a French screenwriter, director, and producer.
Besson has been involved in the creation of more than 50 films, including Subway, The Big Blue, and Nikita. I recently had the opportunity to talk with him in Hollywood, California. Here are excerpts from our conversation:
You wrote, produced, and directed the film. Which role did you enjoy the most?
I love writing. When making a film . . . I'm telling you a story. As soon as I start to make the film, I become like a general at war. At the end of the shooting, I'm very tired.
Did you read graphic novels as a kid?
I followed the Valerian and Laureline comic book series every week, but only two pages at a time. I had to wait for the next issue to find out what happened next. My escape was comic books. In my home, there was no cell phone, no music, and no TV. My stepfather was strict, and he was not open to art. I was very open to art. I didn't have anything, so a desire to express myself grew within me.
What is it like working with Rihanna?
Rihanna is a superstar around the world. As soon as she's on the set, she's very humble. I had expected her to act like a star, but not at all. She put herself at the service of the director and . . . gave her best performance. Everyone knows her as a singer, but she will prove to everyone that she can really act.
What is your favorite line in the movie?
There's a clever character, an alien, who talks to a human. He says, "As long as you can't make peace with your past, you can't have a future." It's true and deep.  
How is filmmaking different now than when you first started?
I have more money than when I first started. Besides that, filmmaking hasn't changed much. No matter the size of the film, or the number of special effects, or how much money you put into the film, the storytelling is always the most important thing.  
What is your best advice for kids aspiring to make it in Hollywood?
Try to never lie to yourself. Try to be aware of the things that you do very well and the things that you don't do very well. You have to love what you do. I've seen too many people in the business who come for fame, money, or a superficial life.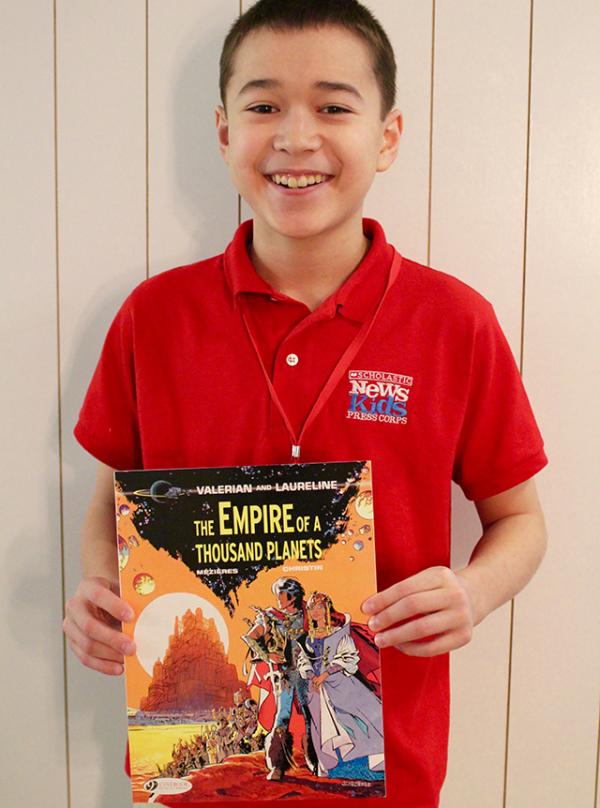 Photos courtesy of the author