USA Curling Holds Olympic Trials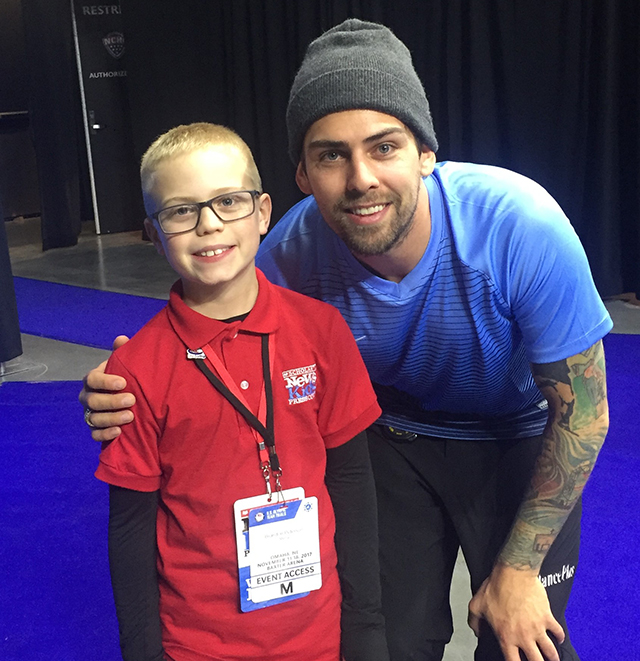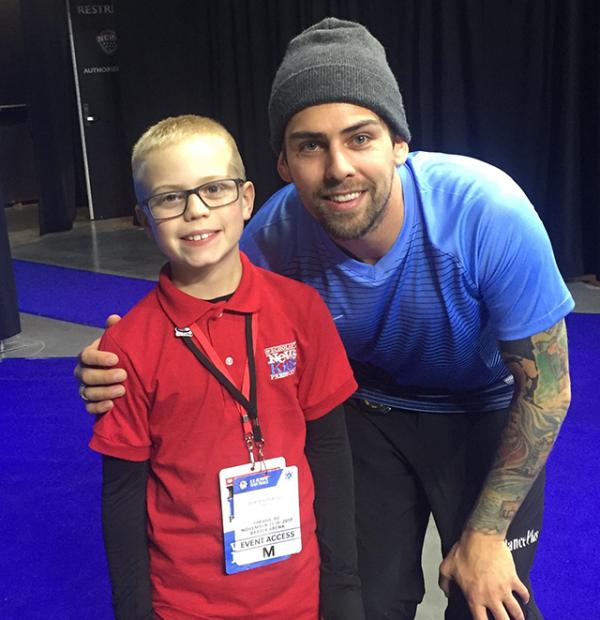 Earlier this month, sports enthusiasts from across the United States traveled to Omaha, Nebraska, to watch the 2018 U.S. Olympic Trials for Curling. The winning men's and women's teams will represent the U.S. at the 2018 Winter Olympics in South Korea in February.
Curling seems like an easy game, but it requires a lot of strategy and teamwork. Two teams of four players take turns sliding 42-pound granite stones down a 150-foot strip of ice. Using a broom, teammates coax the stones towards a target area. Points are accumulated according to where the stones land.
Most of the kids who attended the trials were rooting for a team by the end of the day. But 14-year-old Alex Moore didn't have a favorite in the competition. "I like all of it," said Alex, who lives in Spencer, Iowa. "It's fun, cool, and interesting."
Many other kids were surprised that Omaha hosted the trials. "Normally, Omaha isn't seen as the big city that it wants to be," said Ethan Mann, 11, of Omaha. "It's not New York, but it gets to host some of the Olympic trials."
A few kids in the audience had never heard of curling before. They saw the trials as a way to learn more about the unique sport.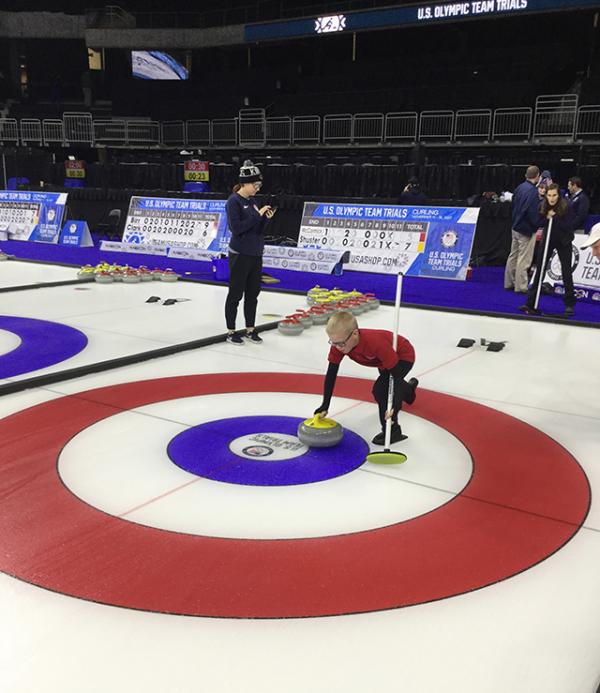 "THE HIGHEST LEVEL"
Curling is especially popular in areas that get lots of icy weather in the winter. "I was 5 years old when I started on the ice, throwing rocks around," said Olympic hopeful Vicky Persinger from Fairbanks, Alaska.
Persinger was competing in her first Olympic trials. If she were to win a spot on the Olympic team, she said, she could compete "at the highest level I could ever play in my sport."
Curler Chris Plys from Duluth, Minnesota, participated in the 2010 Olympic Games. He was competing for a spot on the men's team. "I grew up in northern Minnesota where it gets really cold," Plys said. "All of the kids either play hockey or curling."
Plys told me that a return trip to the Olympics would be "very cool and a very big honor. As a curler, you usually represent only other curlers. As an Olympian, you get to represent everyone."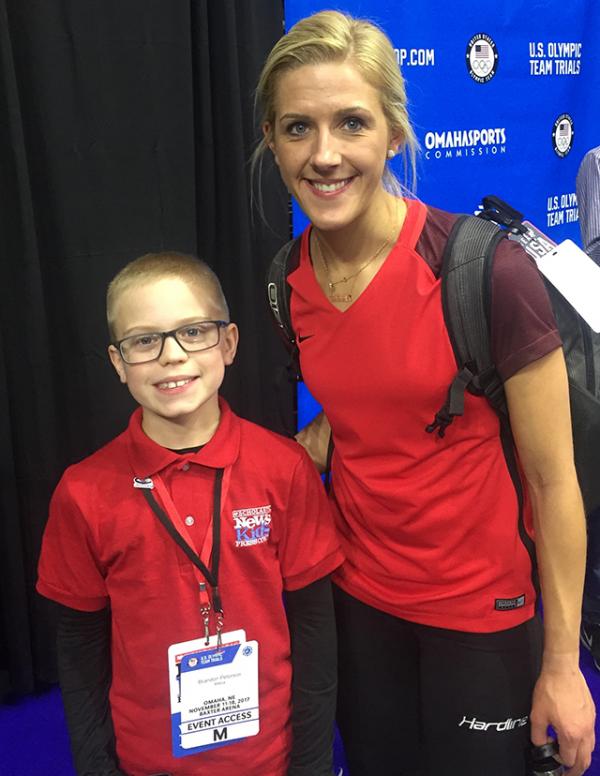 NEXT STOP: THE OLYMPICS
Competition at the trials was fierce. On the men's side, Team Shuster emerged victorious. Representing the U.S. at the Olympic Games will be "skip" (captain) John Shuster, John Landsteiner, Tyler George, and Matt Hamilton, with Joe Polo serving as an alternate.
This will be the fourth Winter Games for Shuster. "It's the most prepared team I've been a part of heading to the Olympics," he told USA Curling.
On the women's side, Team Roth won out. Skip Nina Roth will lead teammates Tabitha Peterson, Aileen Geving, and Becca Hamilton.
Peterson told USA Curling that she's looking forward to competing in her first Olympics. "We don't want to just go," Peterson said. "We want to win a medal. So we're going to prepare ourselves and make sure we do it right."
Photos courtesy of the author