U.S. Students Meet Pope Francis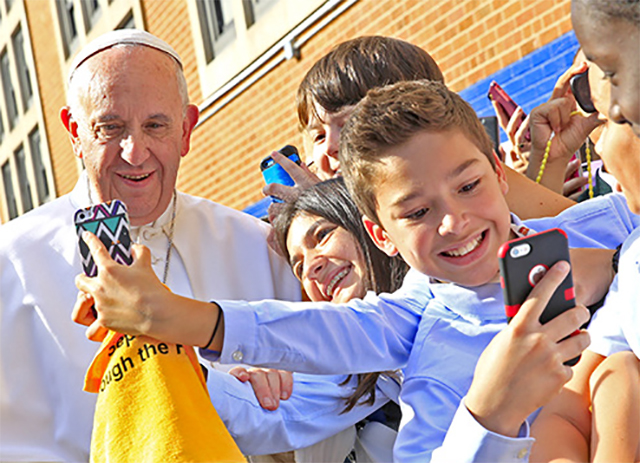 P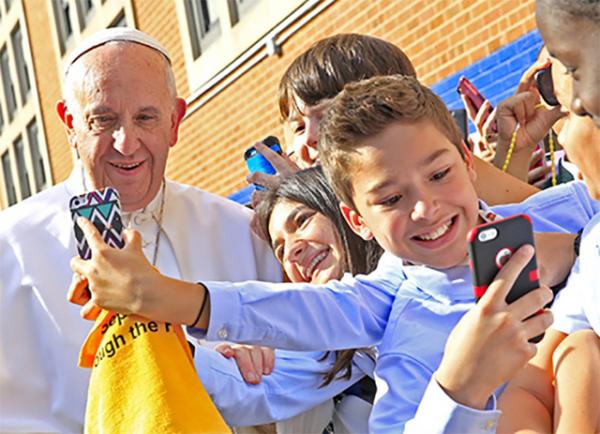 ope Francis, who is the leader of the Catholic Church, was born to immigrants in South America. He said that he felt at home at Our Lady Queen of Angels, where nearly 70 percent of the students are Latino. During his visit, the Pope stressed the importance of being kind to others, especially to immigrants. Many of the children at the school are either immigrants or the children of immigrants.
"At the beginning, it can be hard," Pope Francis told the children. "You have to learn a new language, adjust to a new culture, even a new climate. There is so much to learn. And not just at school."
FIGHTING FOR A DREAM
In his address to the students, Pope Francis also talked about civil rights leader Martin Luther King Jr. and his fight for justice decades ago. "His dream was that many children like you could get an education," the Pope said. "It is beautiful to have dreams and to be able to fight for them."
Nine-year-old Ngueubou Kamwa, whose parents are from Cameroon, loved meeting the Pope. "He had this big smile on his face," Nguebou said.
"My favorite part was when the Pope touched me on the shoulders after I [asked for his blessing] in Spanish," said Pedro Hernandez, 8, whose mother is from Mexico.
"The Pope wanted to meet with families who are new to this country, to let them know that they are just as important [as others]," said Joanne Walsh, the principal of Our Lady Queen of Angels. "He reminded everybody that it is our responsibility to welcome each other and help each other.
TAKING CARE OF THE PLANET
During his trip to the U.S., which included stops in Washington, D.C., New York City, and Philadelphia, the Pope focused on the importance of protecting the environment.
"Students spent the whole month getting ready for the Holy Father to visit us," Walsh said. "All of the students in the school did projects on ways to care for the environment."
Some of those projects, however, were difficult for the Pope to understand because they were done on computers. The Pope does not own a smartphone, and he rarely watches television.
"A UNIVERSAL LANGUAGE"
During his visit to New York City, the Pope also participated in a service with leaders of other religions at the 9/11 Memorial and Museum in Lower Manhattan. Members of the Young People's Chorus of New York City performed "Let There Be Peace on Earth."
"Music is a universal language that everyone can understand in different ways," observed chorister Thalia St. Hubert, 15.
Omar Ortiz, the principal of Ascension School in New York City, which the Pope also visited, said that "seeing the Holy Father had an extraordinary impact" on students. "They will never forget this experience."
Photo by Eric Thayer/SIPA/Newscom