The U.S. Open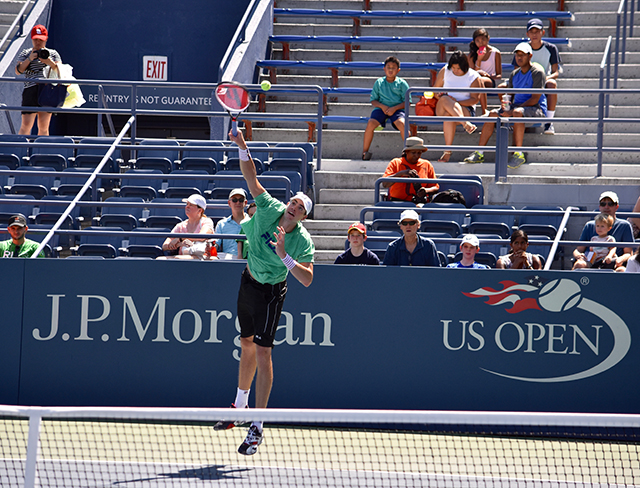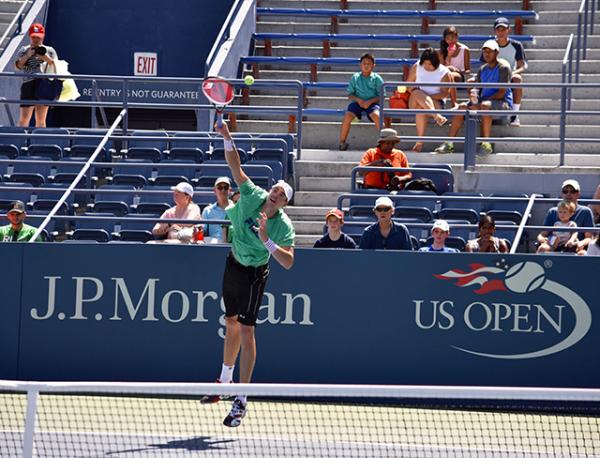 On August 27 and 28, thousands of tennis fans from around the world gathered to watch their favorite tennis stars get ready for the U.S. Open. The Open is one of four major grand slams that happen each year. Each grand slam takes place on a different type of court—acrylic, clay, grass, and hard—each with its own unique bounce.  
The U.S. Open matches are played on a hard court, which is probably the tennis court you are most used to seeing. The next is the Australian Open, which is played on an acrylic surface similar to a hard court. Wimbledon in England is played on very short grass. This give the ball less friction on the bounce, and the balls bounce faster.
The French Open is played on clay. The clay makes the ball bounce higher and slower. The French Open is sometimes considered the hardest of all grand slams because of the material is is played on. It is a battle of endurance and consistency because of the long rallies. It is a real test for hard hitters who want to smash the ball and end the point quickly.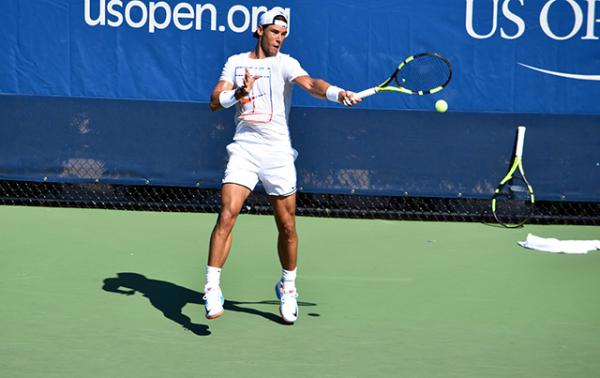 INSPIRING KIDS
Outside the U.S. Open complex in Queens, New York, long lines of tennis fans held giant tennis balls, hats, and T-shirts, hoping for a chance to get a player to sign one. Inside, fans rushed to the practice courts and watched the players practice. Kids were holding out giant tennis balls for the pros to sign.
August 27 happened to be Arthur Ashe Kids' day, which is named in honor of one of the greatest champions in the history of the sport. On Kids' Day, the Open hosts events like tennis lessons and even a concert on the main court, Arthur Ashe Stadium. The concert featured such Disney Channel stars as Jordan Fisher and Laura Marano, as well as Flo Rida, Zara Laarson and Troye Sivan.
Kids' Day at the U.S. Open can inspire kids who never got the chance to play tennis to be able to play, and hopefully change their lives for the better. Two young tennis fans, Jack and Ben from Memphis, Tennessee, said what they like about the game is hitting the ball and the sense of control it gives you. Like many others, they were looking forward to seeing some great tennis at the Open.
WATCH THE VIDEO
Go behind the scenes as Stone talks to fans at the U.S. Open.
Photos courtesy of the author