An Unlikely American Dream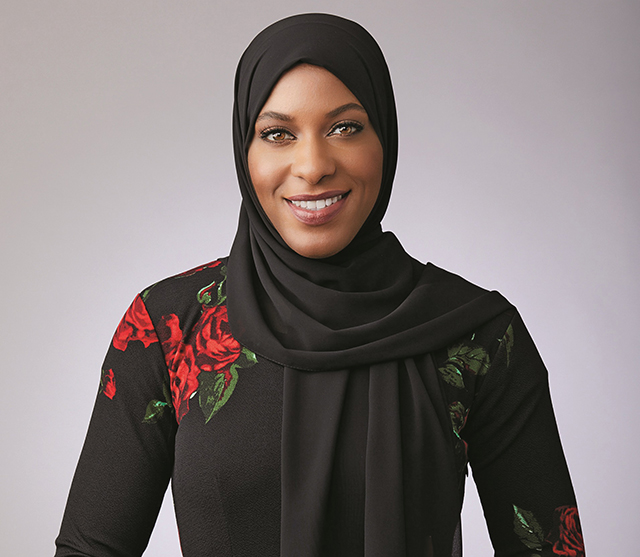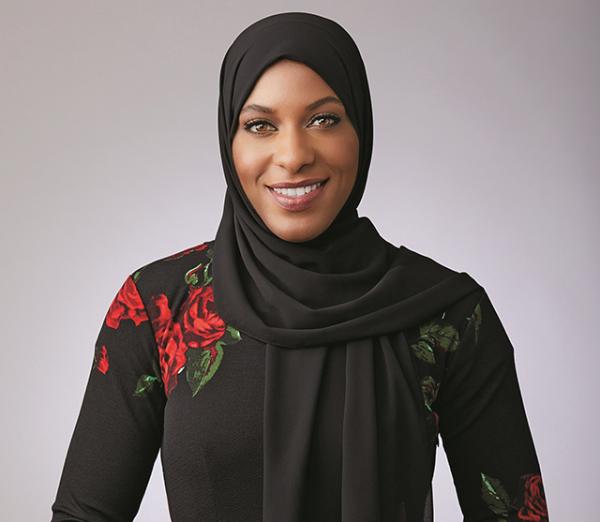 As a teenager, Ibtihaj Muhammad was interested in sports. But as a Muslim, she would struggle with the need to dress modestly, while her teammates could wear shorts and tank tops. 
One day, Muhammad and her mother were driving by the cafeteria of the local high school of their New Jersey town, which Ibtihaj would soon attend. Inside, they saw athletes wearing white pants, white jackets, and masks over their faces. The athletes were fencing. 
"We didn't know what the sport was at first," Muhammad said during a recent interview in Portland, Oregon. "But what we did know was that it uniquely accommodated my religious beliefs. That's why I started fencing."
When Muhammad got involved in the sport, she realized that wearing the protective gear helped her feel less isolated.
"I found what was kind of a safe haven in the world of fencing," Muhammad said. "I wasn't seen for my skin color when I put on my mask. You couldn't see my hijab [head covering worn by some Muslim women]. You couldn't tell if I was a boy of a girl. It was really about what I could bring to the table as an athlete."
"THE WORLD'S GREATEST STAGE"

The young girl from New Jersey who discovered her dream sport would go on to accomplish great things. She became captain of the Columbia High School fencing team in her hometown of Maplewood, and helped the team win two state championships.
A few years—and several medals—later, Muhammad qualified for the United States Saber Fencing Team. In the 2016 Summer Games in Rio de Janeiro, she became the first Muslim woman to win an Olympic medal for Team USA.
"Never in a million years did I imagine winning an Olympic medal," Muhammad said. "A lot of people throughout my journey believed that it wasn't possible for someone who looked like me to represent Team USA on the world's greatest stage."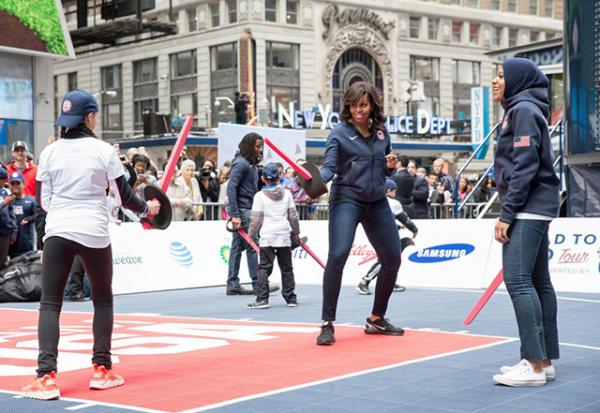 "PROUD"
Muhammad didn't let other people's doubts stop her. In her new memoir, Proud: My Fight for an Unlikely American Dream (Hachette Books, 2018), she describes how she defied stereotypes, racism, sexism, and much more to achieve her goals. 
"Proud really tells my story," she said, "the struggles I faced as a young, Muslim, African American female athlete coming up in the sport of fencing."
Muhammad hopes that her success will show kids like her "that you don't have to restrict yourself to what society sees for you. You can have anything you want if you're willing to work hard for it."
Top photo by Heidi Gutman-Guillaume; middle photo: Official White House Photo by Amanda Lucidon