Turning Pages With Sonia Sotomayor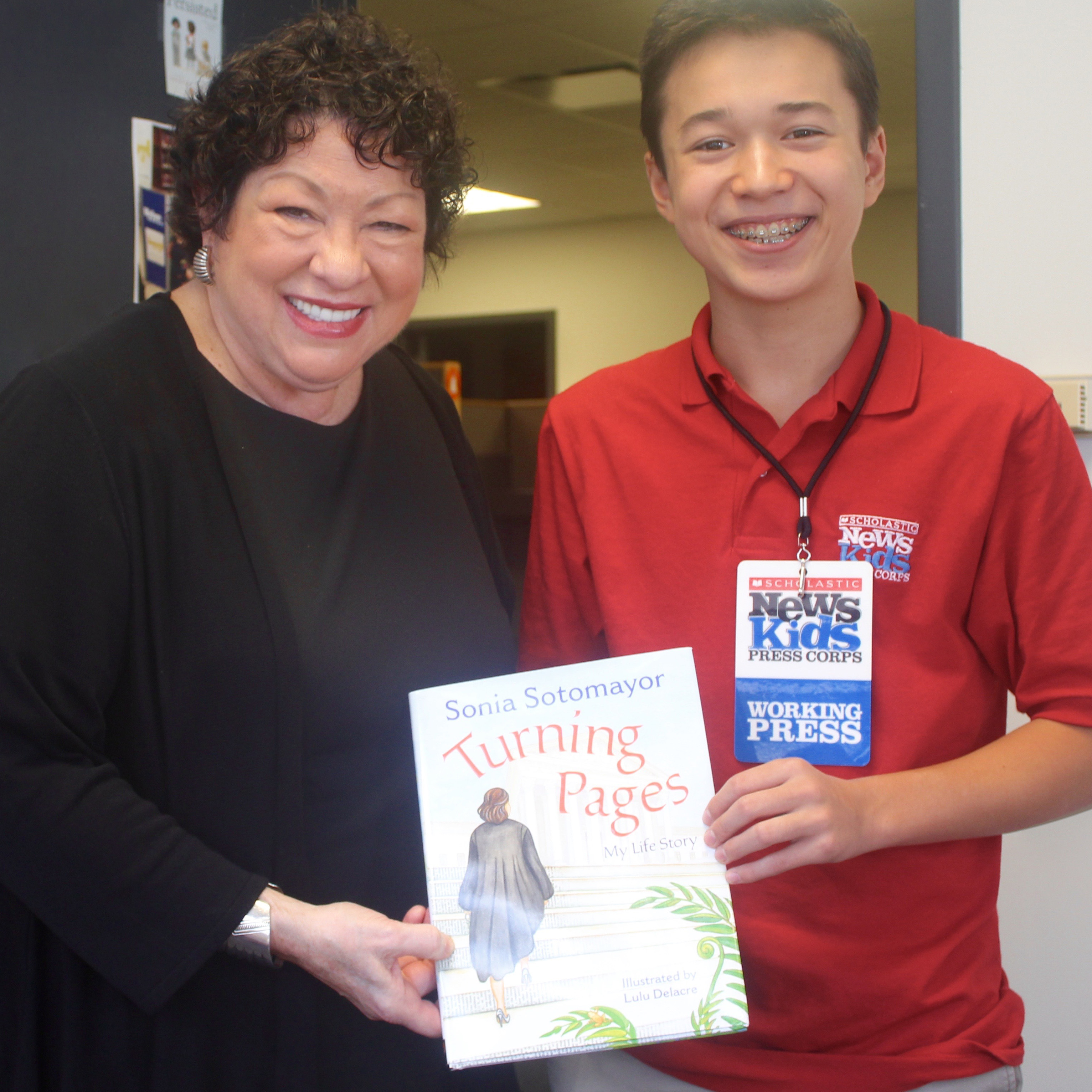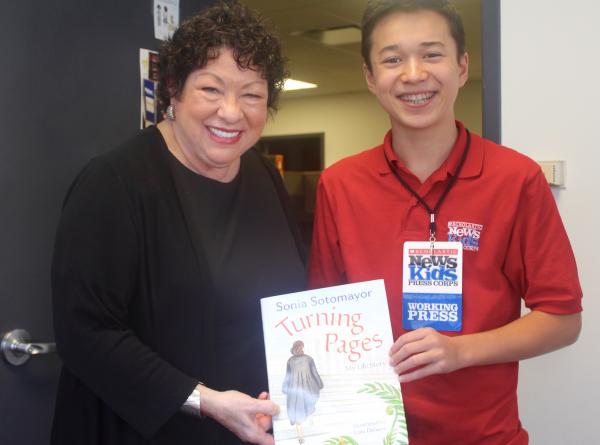 "The most rewarding part about being a Supreme Court Justice," says Sonia Sotomayor, "is being a voice in the room in which some of the most important legal decisions that affect the country are discussed and voted on."
Sotomayor was named an Associate Justice to the Court in 2009 by President Barack Obama. The Supreme Court is the highest court in the land, rendering final decisions on education, racial equality, and other issues that affect all Americans. By law, there are nine Justices: eight Associate Justices and one Chief Justice.
Sotomayor was the first Latina and only the third woman ever to be named to the Court. She graduated summa cum laude (with the highest distinction) from Princeton University and received her law degree from Yale Law School.

BOOKS FOR KIDS
The Justice recently visited New York City to talk about her new books for young people: The Beloved World of Sonia Sotomayor (Delacorte Books for Young Readers), and Turning Pages, a picture book illustrated by Lulu Delacre (Philomel Books). A Spanish edition of Turning Pages is also available.
"Having both editions come out on the same day was meaningful because of its connection to my cultural background," Sotomayor said. "For kids who speak a different language first and who are learning English, a Spanish version is critical and an important point for me to make."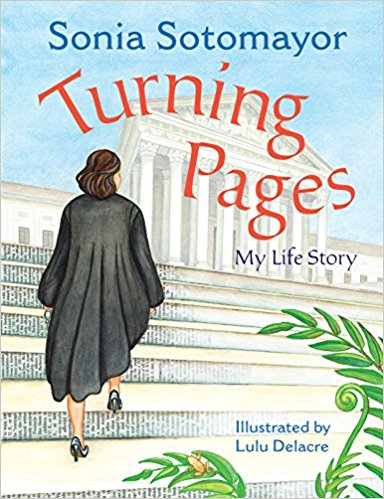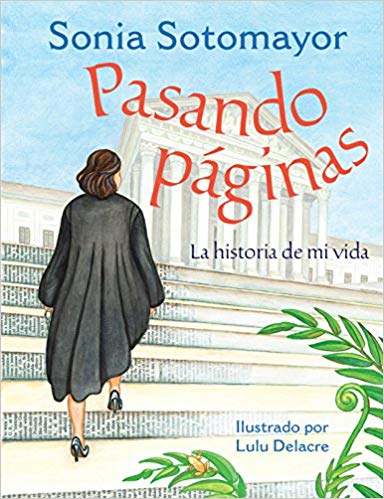 "NEVER GIVE UP"
Born to parents of Puerto Rican descent, Sotomayor learned to read and speak Spanish before learning English. Raised in housing projects in New York City, she faced poverty, illness, and other struggles growing up. At age 7, she was diagnosed with Type 1 diabetes. Two years later, her father, who was an alcoholic, died.
Young Sonia learned to be independent, disciplined, resourceful, and empathetic. A voracious reader, she found solace at the public library.
When asked what message she wanted young readers to take from her books, Sotomayor said: "Never give up. No matter how hard the challenge might be, no matter how hard a moment might be in one's life, there is still hope. From every failure I've had, I've learned a lesson that has propelled me to something else that has actually been better than whatever I thought I could never get over."
POSITIVE INFLUENCES
Sotomayor expressed gratitude for the many people who have helped her succeed. "Nobody achieves anything in life alone," she said. "We are the product of help from so many different sources. We think when we are children that it's our parents, our grandparents, our aunts and uncles, maybe our cousins and others who love us. That's the foundation, but as we journey through life, there are so many other people who influence us for the better."
Above all, Sotomayor offered praise for her mother: "She started out with so much less than I had, and has given so much more to my brother and me and, frankly, to the world."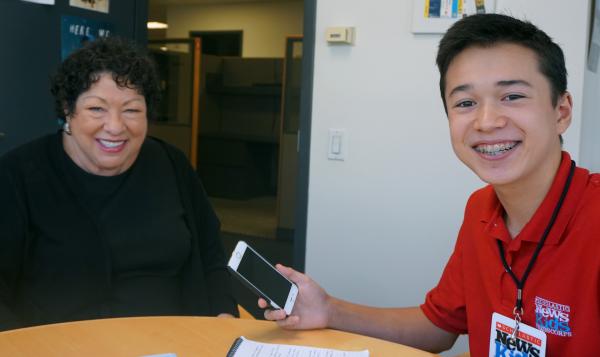 OVERCOMING FEARS AND DOUBTS
In her books, Sotomayor recounts deeply personal stories. "I [wanted] to share what was inside of me—my self-doubts, being scared at moments in my life," she said. "I wanted readers to realize that even though I had reached a place that was unusually high in life's accomplishments, that I was still a person. In the end, if someday I write a decision that a person doesn't like, they may remember that's the job I have to do, but that there's still a Sonia behind that wrong decision to them."
I asked Sotomayor what advice she had for young people wanting to make a positive difference in the world. "Don't worry about what others think makes a difference," she said. "If you do that, then you're following their passions. Look at the world, and see what you think needs some change, and take the time to fix that problem."
Photos courtesy of the author