Turning Over a New Leaf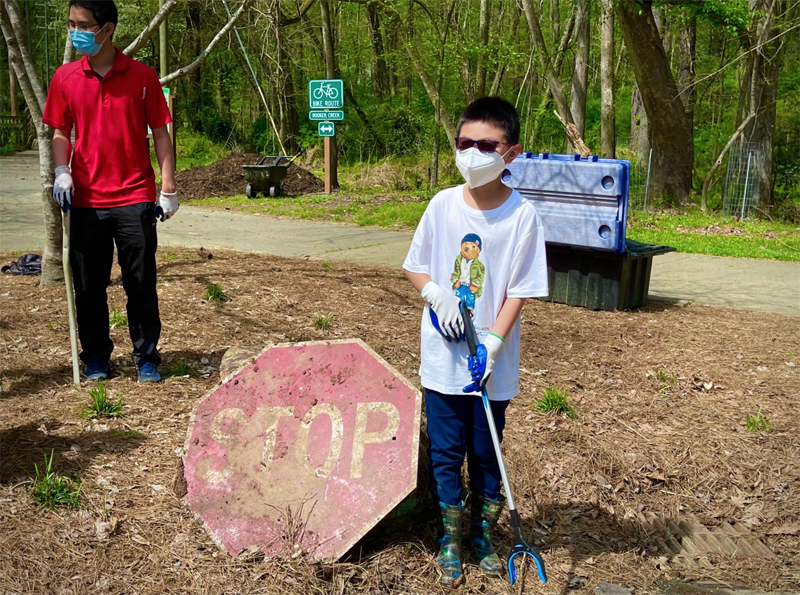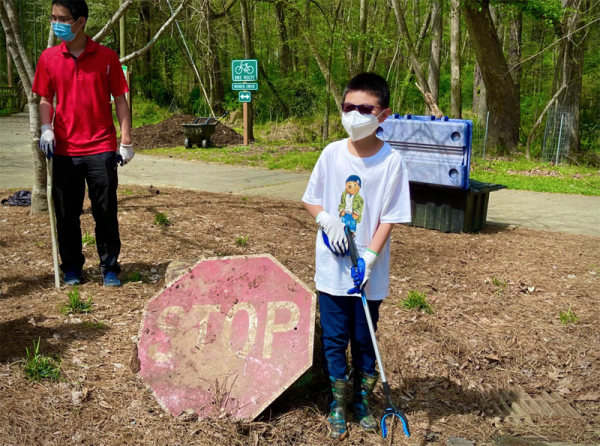 During the coronavirus pandemic, many events and public gatherings in North Carolina have been put on hold. But now that more than 25% of the state's residents have been vaccinated, stores and restaurants are reopening, and students are going back to school.
Teens and kids are eager to socialize and work together for the community, even if it's just in a small way. In my Chapel Hill neighborhood, students in college, high school, middle school, and even elementary school have been volunteering for the Booker Creek Bird-Friendly Restoration Project, a local effort founded by Jeanette Bench.
"Before this project started, the woods and trails here were all filled with vines and branches," Bench said. "The creeks were so overgrown with invasive species."
Bench, who is a member of the Chapel Hill Parks & Recreation Department, started the project to help the community. When the area is cleaned up, kids and families can enjoy it.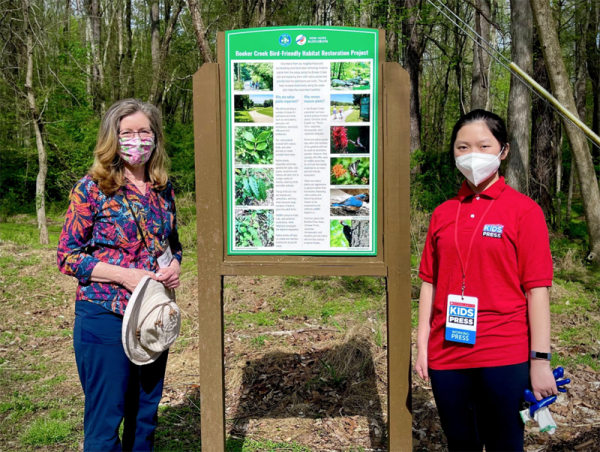 "KEEP IT BEAUTIFUL"
Volunteers have been clearing out invasive plants and litter, and planting native shrubs and trees. "If I can do something to help save native species, then I will," said Angela Yang, an eighth-grade student volunteer. "It's very important to preserve the Earth and keep it beautiful."
My 9-year-old brother, Alex, and I have also been helping out. On weekends, we pick up trash, cut down invasive plants, and plant trees along the trails. He even found an old STOP sign.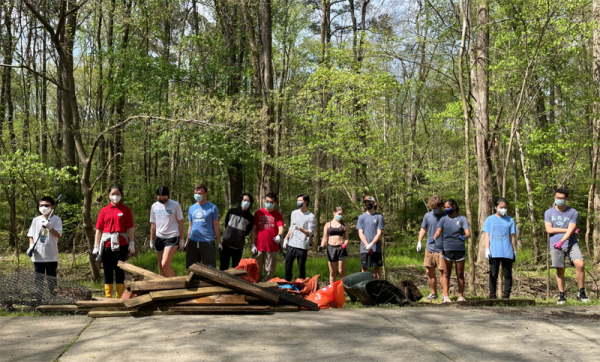 BRINGING PEOPLE TOGETHER
Bench hopes that the project will not just improve the environment, but also bring people together. She says that re-establishing a sense of belonging and community are especially important because of the feelings of isolation during the pandemic.
"It's important to keep your community looking nice," said Hannah Stroot, a student at the University of North Carolina at Chapel Hill who has been volunteering. "It's good to help out and keep the water we drink clean."
Fellow UNC student Nate Worley has found the effort rewarding, too. "We're saving the community one piece of plastic at a time," he said enthusiastically. "It's a bunch of trash, but we're here to clean it all out." 
Photos courtesy of the author