Trump Rallies Voters in Texas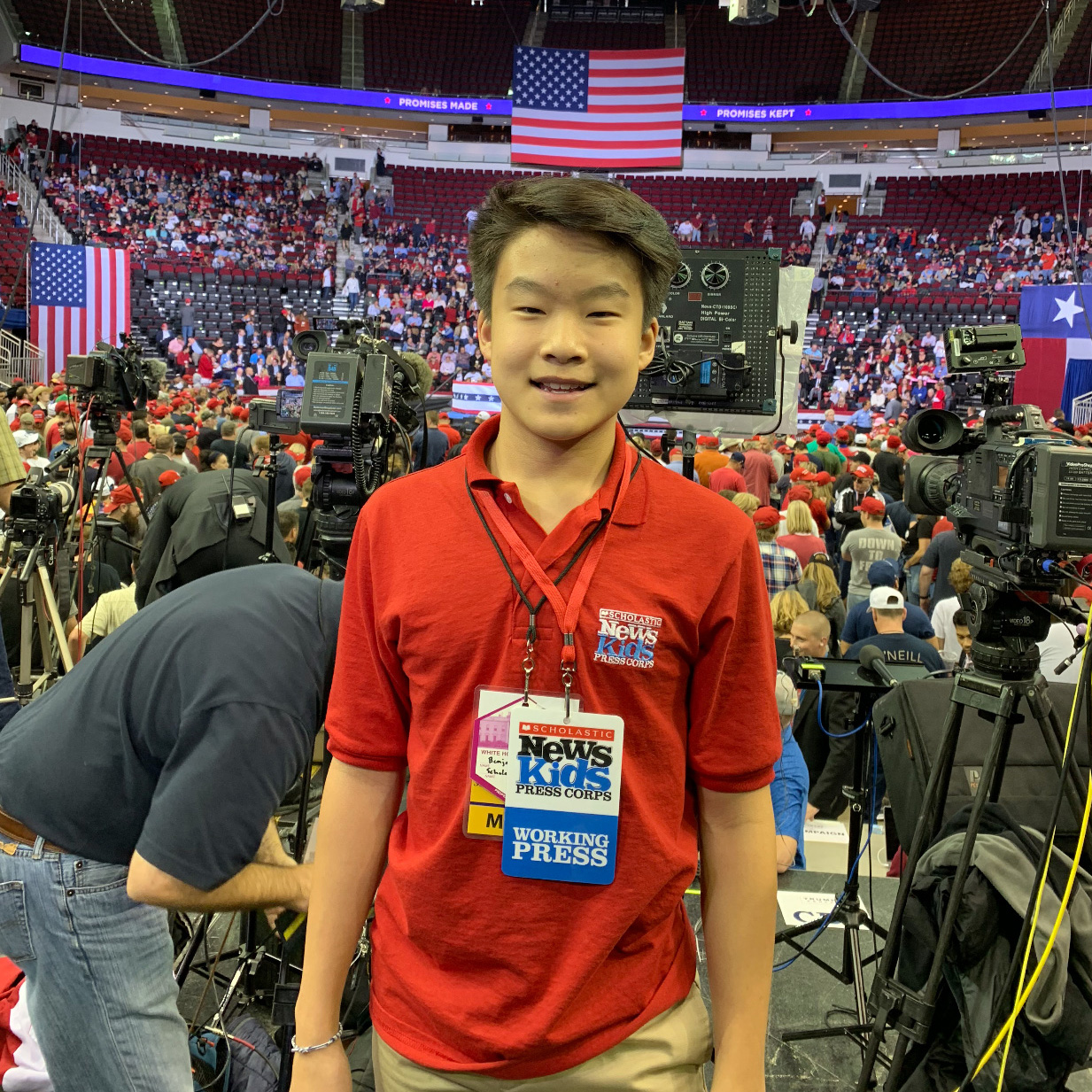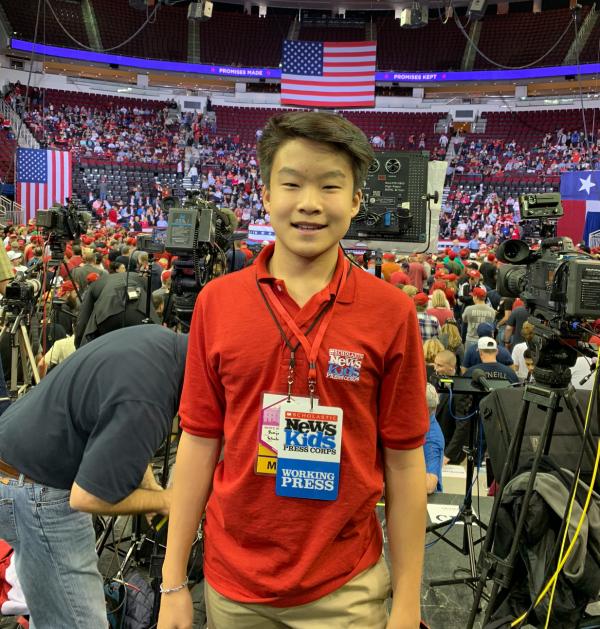 Things are heating up in Texas. It's not because of record temperatures or sizzling barbecues. With less than two weeks until the 2018 Midterm Elections, tensions are high.
Texas has long been considered a red state, which means that most voters cast ballots for Republicans. But incumbent Senator Ted Cruz is facing a tough battle against his Democratic challenger, Beto O'Rourke.
O'Rourke currently serves as the U.S. Representative for Texas's 16th Congressional district. He is earning attention nationwide because of his energetic campaigning. Still, Cruz is leading in most polls by 6 percentage points.
On October 22, President Donald Trump held a rally in support of Cruz at the Toyota Center in Houston. Nearly 20,000 enthusiastic voters packed into the arena.
"It's just so great to be here with our president," said Greg Spring of El Paso. "He is making so many great changes to our nation."
Even kids were eager to see Trump, who won the state by a 9 percent margin over Democratic candidate Hillary Clinton in 2016. "I'm so excited," said Christopher Tress, 12, of San Antonio. "We came three hours just to see Trump. I'm hoping that our country continues to grow and becomes even better."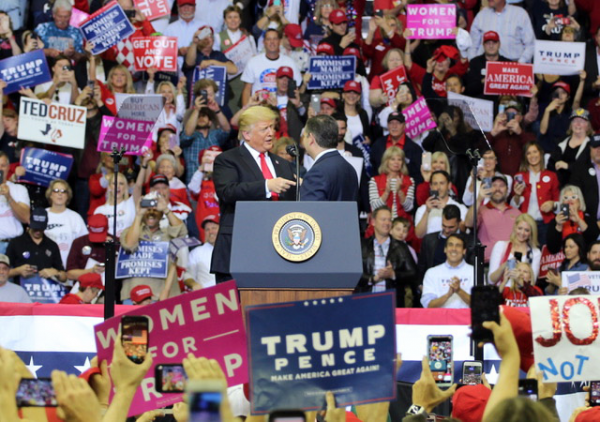 DIFFERENCES ON THE ISSUES
Many voters in Texas are looking at a few key issues on which the candidates promise strikingly different agendas. The first is guns. Cruz affirms citizens' rights to possess firearms freely. To help prevent mass shootings at schools, he favors the presence of more armed police officers. O'Rourke says that background checks at gun shows and a ban on assault weapons would make students and teachers safer.
The candidates also have differing views on access to health care. O'Rourke advocates a government-funded healthcare program for individuals with disabilities or low-paying jobs. Cruz argues that this would increase taxes for all Texans and diminish the quality of medical care.
The candidates also have major differences on immigration. "There is no race in the country with a starker divide on immigration than this U.S. Senate race," Cruz told the crowd in Houston. "Beto O'Rourke not only opposes the wall [that Trump wants to build between the Southern border of the U.S. and Mexico], but he says that we have too many border walls and fences already."
O'Rourke says that immigration reform "must reflect the value of immigrants, refugees, and asylum-seekers by providing a path to work, family reunification, and citizenship.
WILL DEMOCRATS GAIN GROUND?
Midterm elections fall between a president's four-year term in office. Every member of the House of Representatives is up for re-election. In the Senate this year, 33 of the 50 seats are being contested.
Republicans currently hold a majority in both chambers, which makes it difficult for Democrats to pass laws that they favor. The midterms offer a crucial opportunity for them to win a majority in the House, if not the Senate.
Political experts say that the Texas Senate race is closer than usual because of O'Rourke's effective campaign. They also cite Trump's controversial rhetoric, which many voters find abrasive and potentially dangerous. Few Republicans in Congress have taken a forceful stand against Trump's inflammatory statements.
Will Cruz maintain his Senate seat, or can O'Rourke become the first Democrat to represent Texas in the Senate in 25 years? Voters will find out on Election Day, which falls on November 6 this year.
Photos courtesy of the author