Trick-or-Treat for UNICEF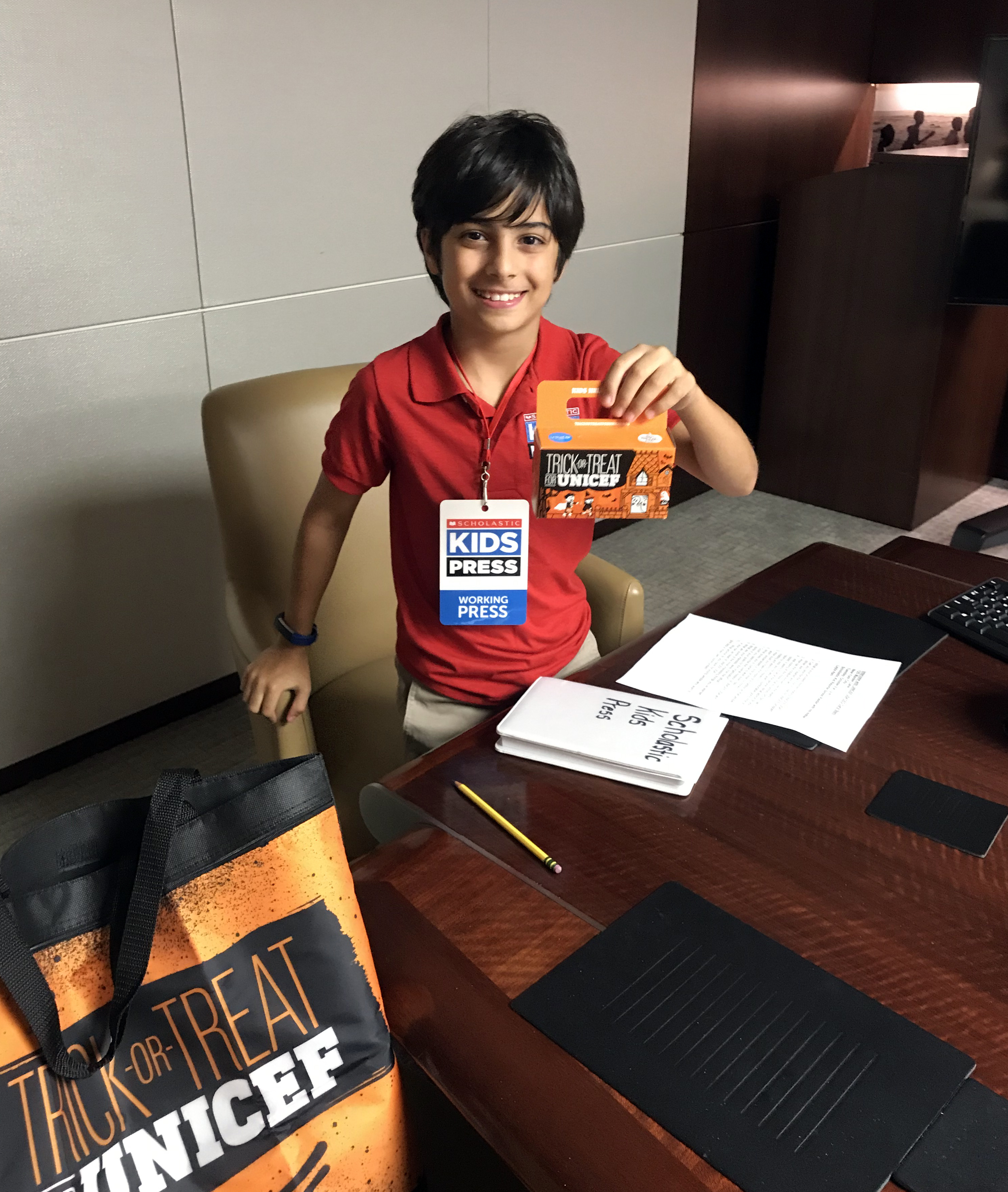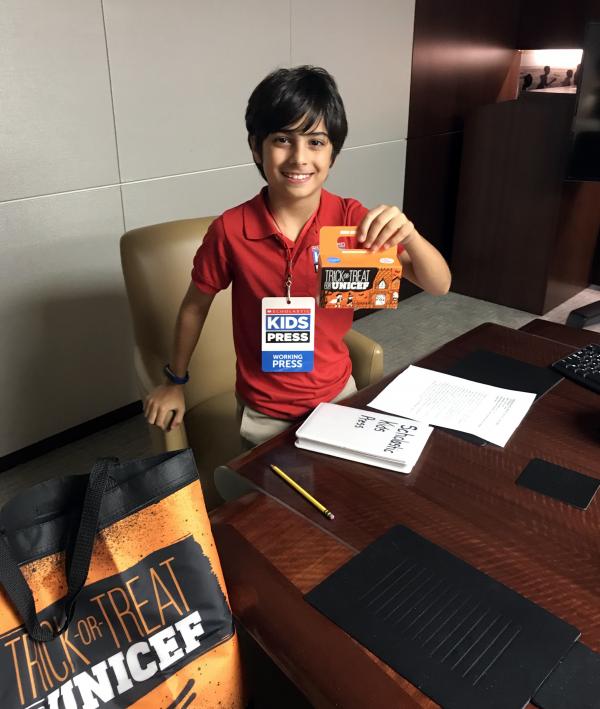 Trick or treat! Not every kid just asks for candy on Halloween. Thanks to UNICEF USA, trick or treating can also mean collecting money for children in need. Since 1950, the program has raised more than $180 million for children in 190 countries around the world. 
Caryl M. Stern has been president and chief executive officer of UNICEF USA since 2007. I recently visited her offices in New York City to learn more about UNICEF's efforts to help children.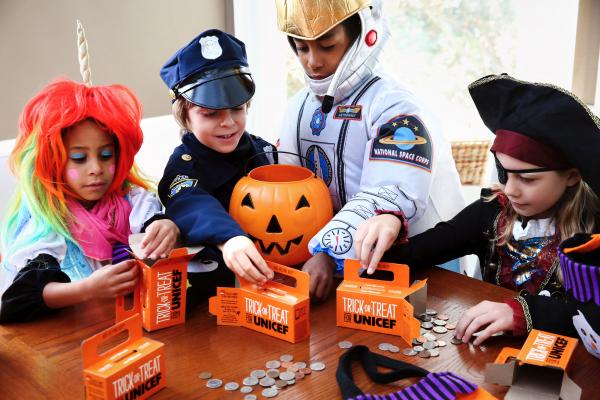 ASSISTING FAMILIES IN WAR-TORN COUNTRIES
UNICEF is short for United Nations Children's Fund. The organization was founded in 1946 to provide emergency food and medical care to women and children affected by World War II.
Today, chapters in the United States and around the world seek contributions from governments and private donors. The money goes towards food, safe water, nutrition, and emergency services for kids affected by famine, drought, and other crises. 
Stern explained that the money kids raise during the Halloween season in the U.S. can make a big difference. Here's how: 
• $1 can provide safe water for a child for up to 2 months.
• $3 can provide 7 packets of therapeutic food.
• $7 is enough to pay for a warm blanket.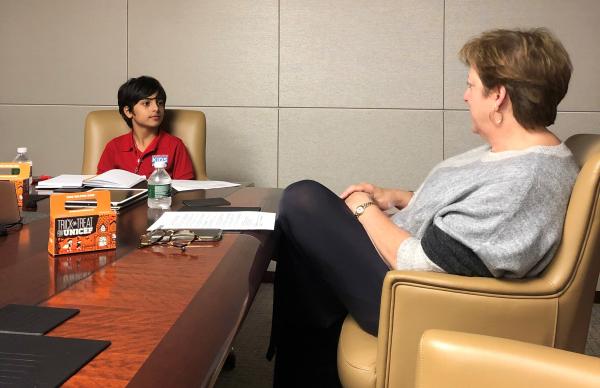 A COMMUNITY EFFORT
Stern, who will be stepping down from the organization this summer, is proud of her legacy and the positive difference UNICEF USA has made in kids' lives. Here is more from our conversation:
Tell us how UNICEF's trick-or-treat program got started.
It started in Pennsylvania in 1950. A Presbyterian minister's family went out to collect shoes for people who needed them. The effort caught on from this one family to thousands of others.
How has the campaign changed over the years?
There was a time when we were the only "kids helping kids" program, so almost every school would distribute the little boxes for collecting money.
Today, there are other charities with similar programs, so we have to fight for our space. We have had different sponsors do different, fun things. This year's box is glow-in-the-dark.
Also, the campaign used to be only a door-to-door thing. Now, we have stores put the boxes at cash registers, and adults take them to parties. We also provide opportunities to donate online.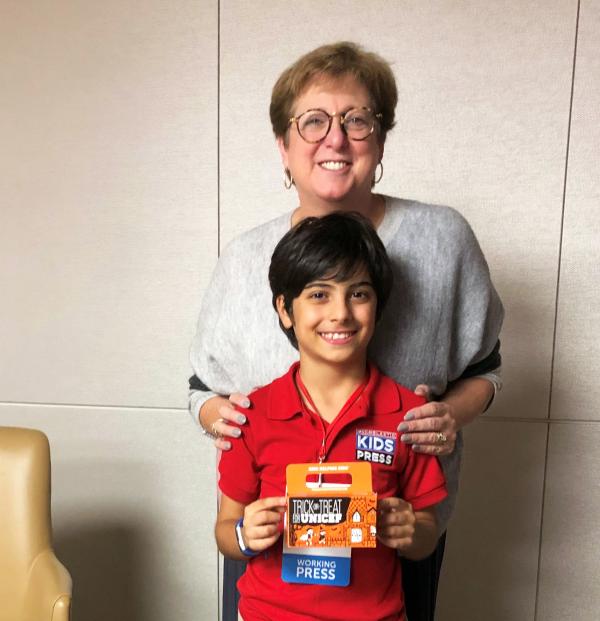 What advice do you have for kids who are embarrassed to trick or treat for money?
I think it's easier to do if everybody is doing it. See if you can get a group of friends, neighbors, and classmates to go together. Also, you have to think about it not in terms of asking for money, but that you're saving a life. So, if you're ringing a doorbell and saying, "Trick or Treat for UNICEF. Help me save a child," that's very different than "Trick or Treat. Give me some change."
How could you make this more of a tradition so people are more comfortable asking for money?
Once you do it, you make it a tradition. About 75% of my major donors started out by trick or treating for UNICEF. Whenever I'm introduced as the CEO of UNICEF, someone yells out, "Trick or treat! I did that! I know that orange box!" That's because 1 in 10 Americans trick or treat for UNICEF.
What motivates you to come to work every day? 
My mother was a child refugee. She came to America when she was six years old, with just her brother who was four, because the Nazis had invaded Vienna [Austria] at the time. The only way her parents could save her life was to send her here. She was raised in an orphanage on the Lower East Side of New York City.
I grew up in a house where we always heard the story of a woman who saved my mother—who brought her and her brother to this country and how one person can make a difference. She definitely raised us believing that.
Top photo courtesy of Scholastic Kids Press; other photos courtesy of UNICEF USA