Toy Story 4 Opens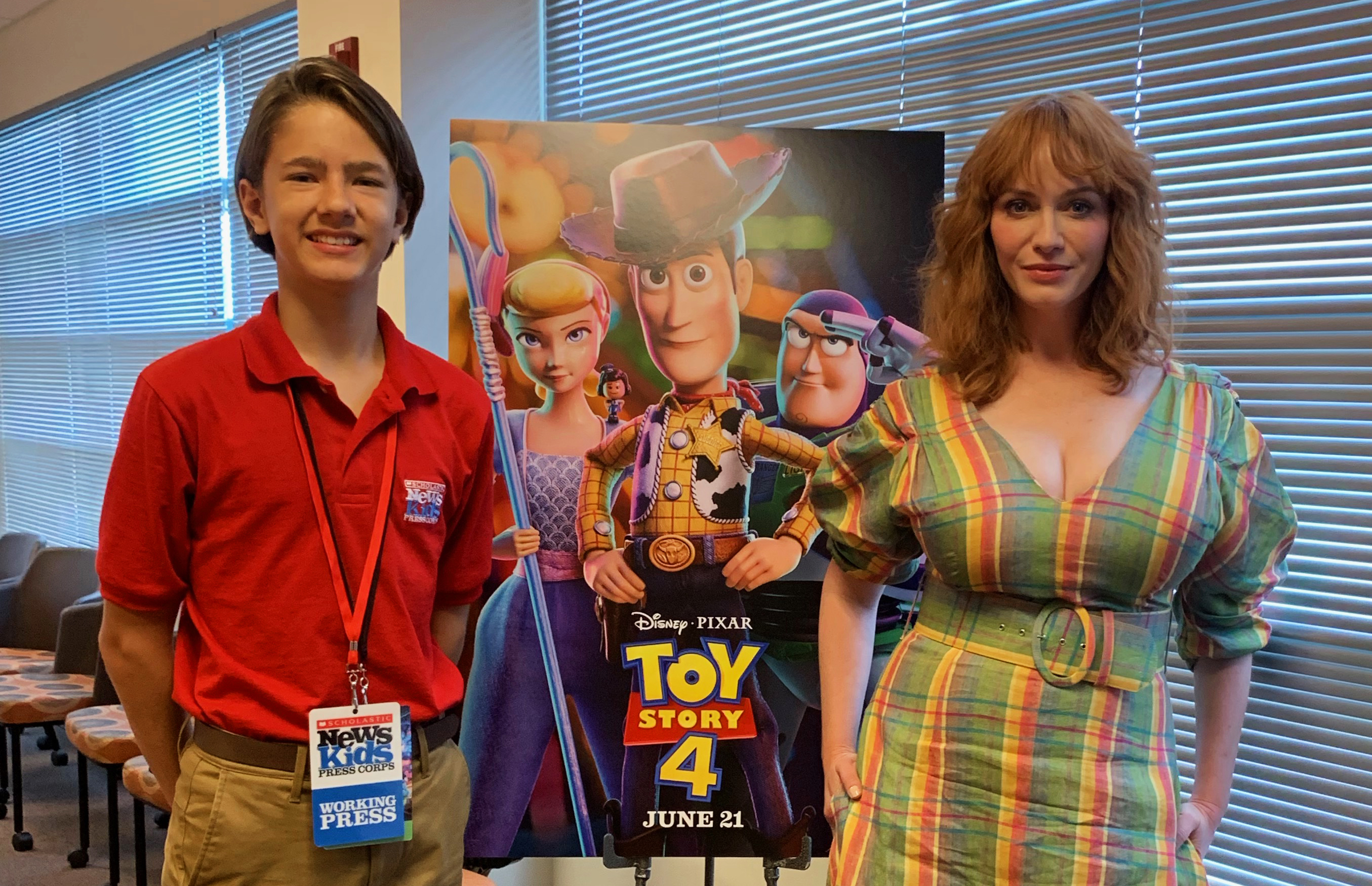 WATCH THE VIDEO
Click below to see clips from Andrew's interviews with the cast and crew of Toy Story 4.
Toy Story 4 has some big cowboy boots to fill. It opens in theaters this month, nine years after what many people thought was the final chapter of the animated film series.
"We knew Woody would have to do something he's never done before," said Jonas Rivera, one of the film's producers, at a recent press event in Orlando, Florida. "Just another adventure would be forgettable."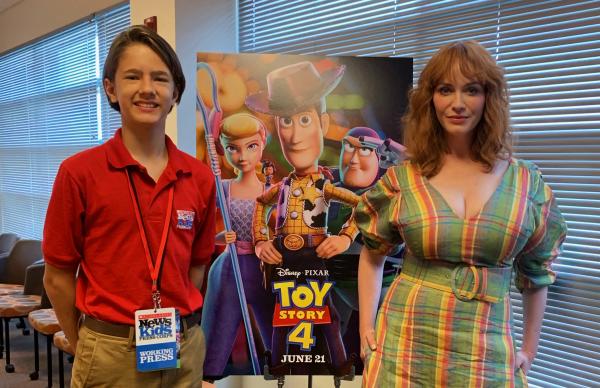 TOYS COME TO LIFE
Toy Story, the first computer-animated film in the series, opened in 1995. It was also the first movie in history to be made entirely from computer-generated imagery. All of the characters in the series are toys that come to life.
I recently attended a screening of the highly-anticipated sequel at Walt Disney World, where I spoke with several members of the cast and crew. Actor Tony Hale, who voices Forky, explained that he is new to the Toy Story family.
"Joining a cast that is so established is overwhelming," Hale said. "But this only helps because Forky is overwhelmed."
Forky is made from a spork, pipe cleaners, and a popsicle stick. He has no idea what's going on when he first comes to life. "He starts off thinking his place is in the trash," Hale said, "but discovers that he has a greater purpose."
The film also introduces viewers to an antique baby doll named Gabby Gabby. "Gabby starts as kind of the bad guy in the movie," said Christina Hendricks, who voices the haunting, yet sweet-sounding doll. "But once you understand her story, you realize she's just like everyone else."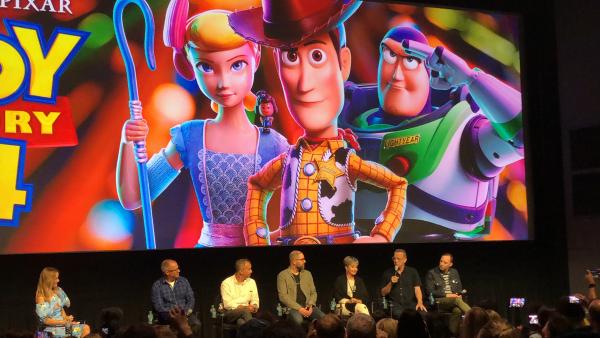 TO INFINITY AND BEYOND
When asked what he thought of the script when he first read it, Tom Hanks laughed. "We didn't even have a script," said the two-time Academy Award winner who voices Woody. "We were only given the scenes that we needed to record. We knew the territory we were going into, but never the specific route."
Although plot lines shifted during the making of the film, director Josh Cooley said that he always knew the basic story. "I can sum it up in one word, transition," he said. Without giving any spoilers, the dramatic ending of Toy Story 4 is certainly that—a transition to infinity and beyond.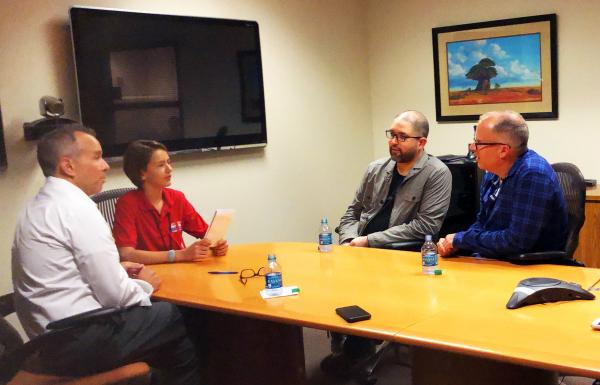 A WORLD RECORD
Like all Disney productions, the film is accompanied by lots of merchandise and promotional events. A Guinness World Record was set at Walt Disney World for the largest display ever of Toy Story memorabilia.
A record-breaking 10,133 toys—including Woody, Buzz, aliens, and members of the green army—were assembled. The toys were later donated to a charity.
There is also a new mobile game, Toy Story Drop!, which brings the film to life for viewers young and old.
Photos courtesy of the author