Tornadoes Cause Damage in the South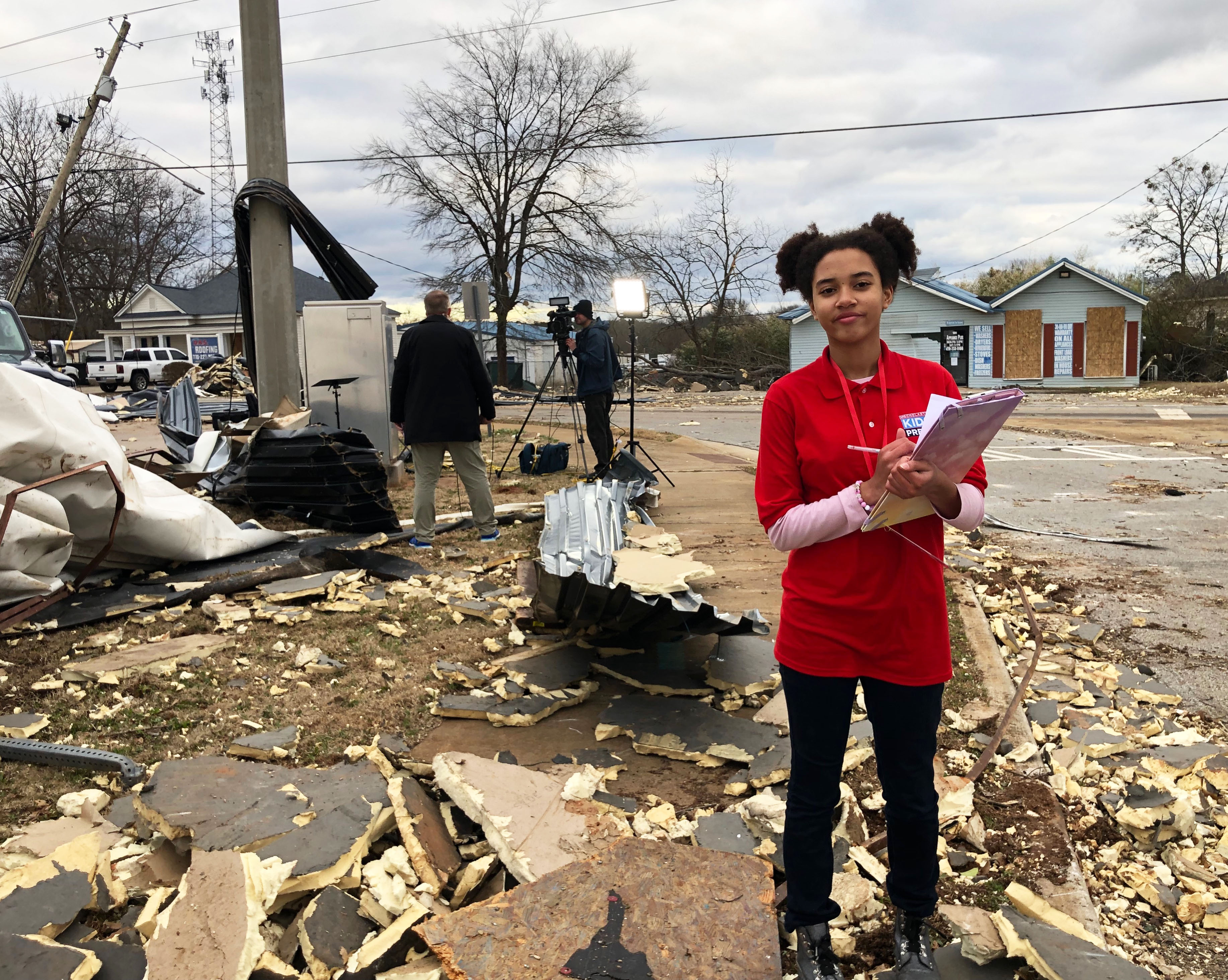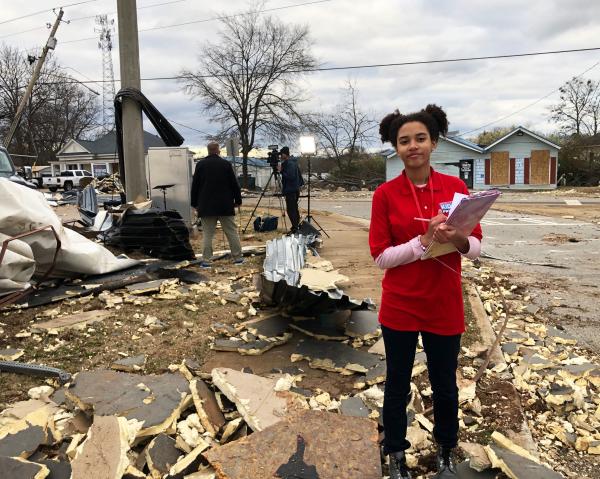 On January 12, three EF-3 tornadoes came through the city of Griffin, Georgia, where I live. One of the tornadoes passed directly over my house. The rumbling was intense as the winds pushed against the house. Trees were uprooted, and debris flew through the air. Rain and hail fell in sheets.
Students in the Griffin-Spalding School System had to shelter in place. The students huddled together for hours, according to Nicole Dowling, a math teacher at Kennedy Road Middle School. "We all waited for safe passage," she said. "There were downed trees blocking each direction on Kennedy Road."
Most students got home safely by 11 p.m., but about two dozen had to remain until the early hours of January 13. 
"I'll never forget the sound," Dowling said. She heard a hiss and a boom as she waited with other teachers in a classroom. "All at once," she added, "we were under desks for cover. We were all one, listening intently, until we sensed the storm moving away."
Mariyah Dallas, a sixth grader, said that she and her family were frightened. "It was very scary because the power was out for more than a day," she said. "We had to move a lot of trees out of the yard."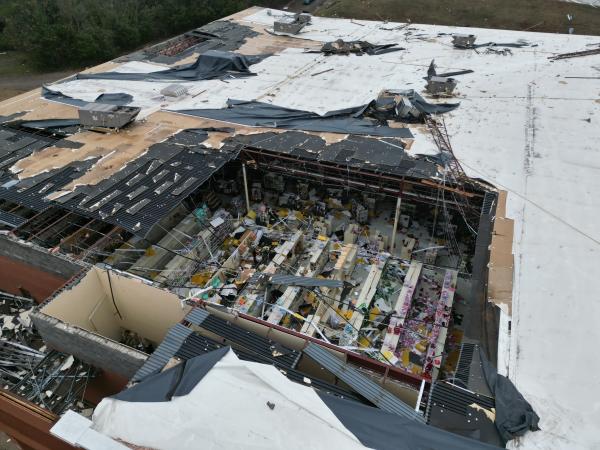 "METAL AND DEBRIS EVERYWHERE"
The tornadoes damaged nearly 2,000 residential and comercial properties in Griffin. Dowling described the aftermath. "Massive trees broken in half and thrown about," she said. "Electrical wire hanging like loose noodles. Metal and debris everywhere." 
Power was knocked out in the city, which has a population of more than 23,000. When I surveyed the damage, I saw that a gas station overhang had toppled, crushing a car beneath it. The roof of the Hobby Lobby near the shopping center had collapsed. 
Jerome Barkley, the school janitor, described the damage he saw. "All over town, houses are crushed, and telephone poles are just leaning out across the road," he said. 
Rick Blackshear, a photographer in downtown Griffin, used a drone to capture the damage. "It will have a major impact for months and possibly years," he said. "The city doesn't have enough resources to [repair] what has happened."
While scientists have found a link between climate change and the rise of extreme weather events worldwide, there is no evidence that tornadoes are taking place more frequently. But a study from 2019 suggests that climate change may be a contributing factor to the shift of Tornado Alley, causing it to move eastward. As a result, heavily-populated areas east of the Mississippi River are experiencing more tornadoes than they have in the past.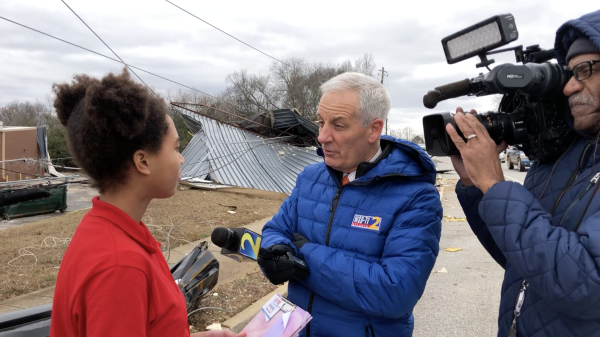 Top and bottom photos courtesy of the author; middle photo courtesy of Rick Blackshear