Top Youth Volunteers Visit the Capital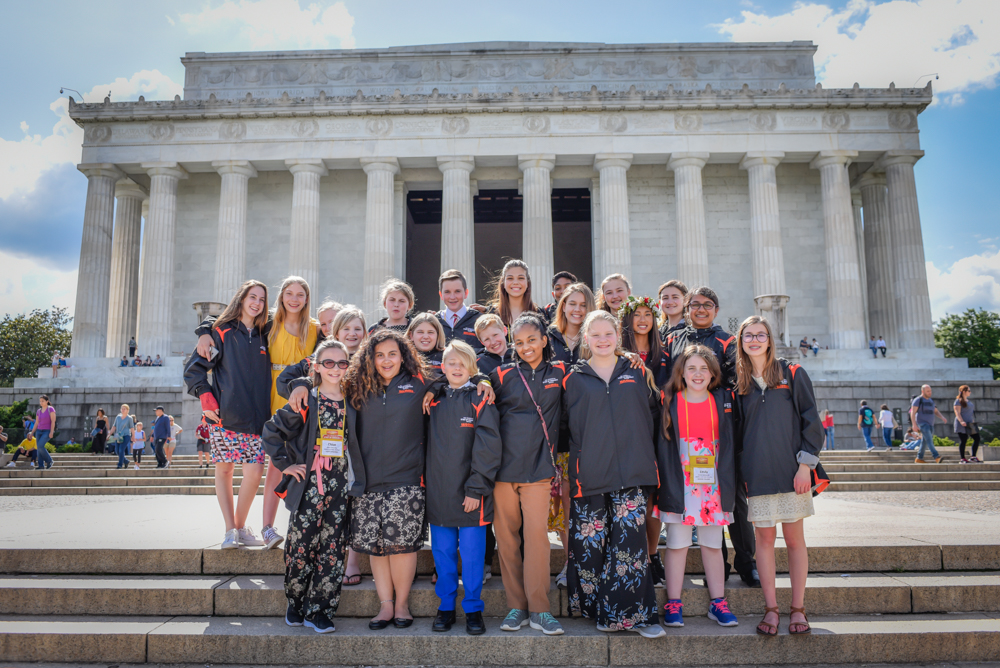 WATCH THE VIDEO
Click below to learn more about the Prudential Spirit of Community Awards.
Created in 1995, the Prudential Spirit of Community Awards honor students from around the country for their volunteer service on the local, state, and national level.
Sponsored by the National Association of Secondary School Principals (NASSP) and Prudential Financial, the program has recognized more than 125,000 young people for their outstanding contributions in the past 24 years. 
Each year, state honorees are chosen from hundreds of nominations from middle and high school principals, Girl Scout Councils, 4-H organizations, American Red Cross chapters, and YMCAs. Top honorees at the middle and high school level in each state receive a $1,000 scholarship and a chance to attend a three-day recognition event in the nation's capital.
This year, I was selected as the middle school honoree for the state of Minnesota. In addition to serving as a Kid Reporter and bringing news to my peers, I help supply free hearing aids to people in need around the world.
In early May, I traveled to Washington, D.C., for the awards ceremony. My fellow honorees and I also visited the Lincoln Memorial, Arlington National Cemetery, and other monuments and landmarks, and met with our Congressional representatives on Capitol Hill.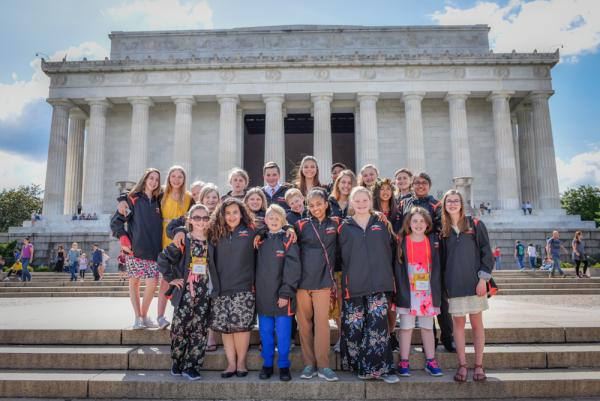 ADVICE FROM VIOLA DAVIS
Each year, a special guest speaker addresses the honorees at the awards ceremony. Past speakers have included Olympic Gold Medalist Lindsey Vonn and former First Lady Laura Bush.
This year, Academy Award-winning actress Viola Davis spoke at the ceremony, which was held at the Smithsonian Natural History Museum.
Davis told honorees about the importance of "living authentically and listening to oneself." She urged us to continue finding our passion and not to be discouraged if that passion changes as we grow. 
"Find things to keep you going for a certain period of time," Davis said. "When the batteries run out of that, find something else."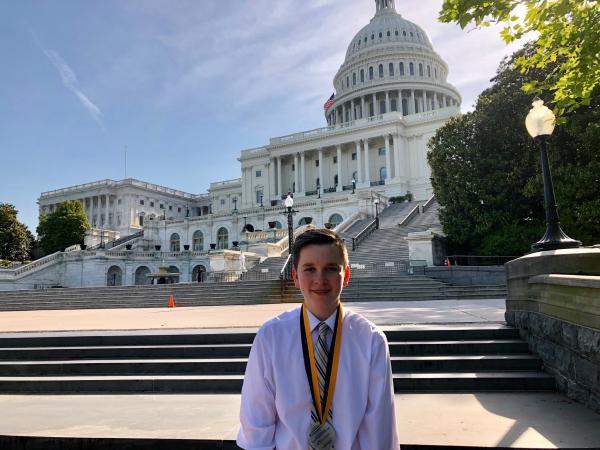 "YOUNG PEOPLE CAN CHANGE THE WORLD"
Ten of the state honorees were also named national winners. They received an additional $5,000 in scholarship money, as well as a $5,000 grant for the nonprofit organization of their choice.
National honoree Vance Tomasi, a 13-year-old from Tampa, Florida, won for his project called "Read. Repeat." The nonprofit has donated more than 90,000 books to organizations in all 50 states and in countries as far away as Africa. He estimates that these efforts have gotten books into the hands of more than 18,000 young people.
"Seeing the faces of kids when they get their first book is my inspiration," Vance said. "Reading is wonderful, and reading can take you anywhere."
Nathaniel Simmons, 18, from Phoenix, Arizona, has been working on his nonprofit, "Re-Pack Project," for more than five years. At the end of each school year, he leads an effort to deliver empty boxes to participating schools. Students fill the boxes with supplies that would otherwise be thrown away. The supplies, as well as toys and shoes, are donated to kids in need.
Nathaniel's mother, Carrie Simmons, said that volunteering has been a great way for her son to round out his education. "It's so important for the future generation to be engaged, learning about the political process and the organizations that are out there to help people," she said. "Young people can change the world."
Photos courtesy of the author