Top Dog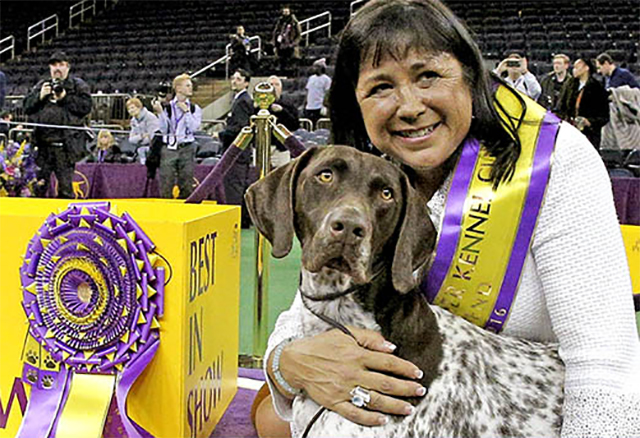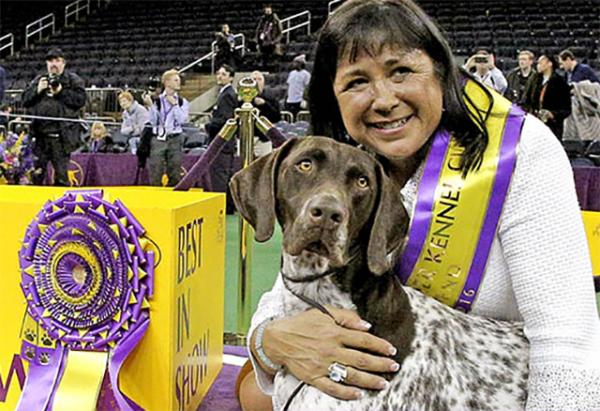 On February 16, dog lovers everywhere waited to see which dog would be named "Best in Show." As the seven finalists pranced around the ring at the Westminster Kennel Club Dog Show in New York City, the audience cheered the most loudly for Annabelle, a bulldog. But in the end, the top honor went to C.J., a 3-year-old German shorthaired pointer.
C.J.'s handler, Valerie Nunes-Atkinson, was proud of her dog. "He has that extra sparkle—that extra something that makes you stop and look at him," she told a reporter. C.J.'s grandmother, Carlee, won Best in Show at Westminster in 2005.
This year, more than 3,000 dogs competed in the show, which was held at Madison Square Garden. Westminster is the second-oldest continuous sporting event in the United States, after the Kentucky Derby horse race.
"It's the Super Bowl of dog shows," said Brandon Edge from Laurindale, North Carolina. "This is [the] ultimate goal [just] to get here."
"DON'T GET STRESSED OUT"
I caught up with Edge and his Boykin spaniel, Bones, in the basement of the Garden before the show. The sounds of snapping scissors and humming blow dryers filled the air. Groomers brushed their dogs' hair and gave them treats. Some dogs even had their ears decorated with colorful ribbons.
Many of the handlers said that people could learn a lot from dogs, including how to be kinder and more compassionate. Tom Bavaria from Kutztown, Pennsylvania, said that "dogs try to get along more." Bavaria, whose dog Trader was named the best Akita, added that dogs "know when to take it easy and when to work. [They] don't get stressed out about a lot of things like people do."
Even C.J., the winning dog, seemed much more relaxed than his handler, Nunes-Atkinson. She fell to her knees after he won.
Photo by Brendan McDermid/Reuters