At the Tony Awards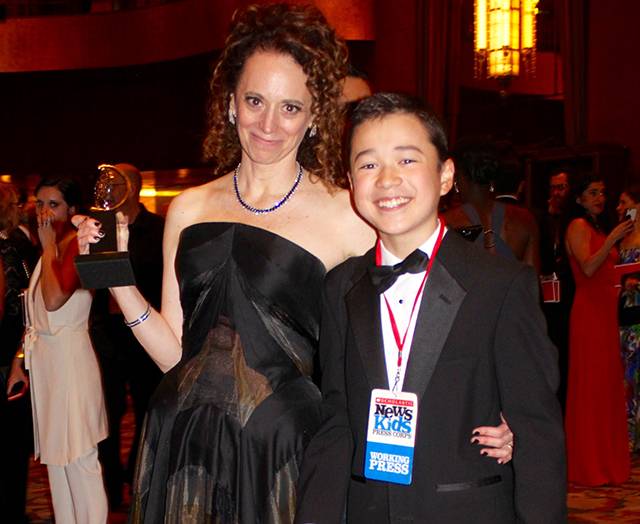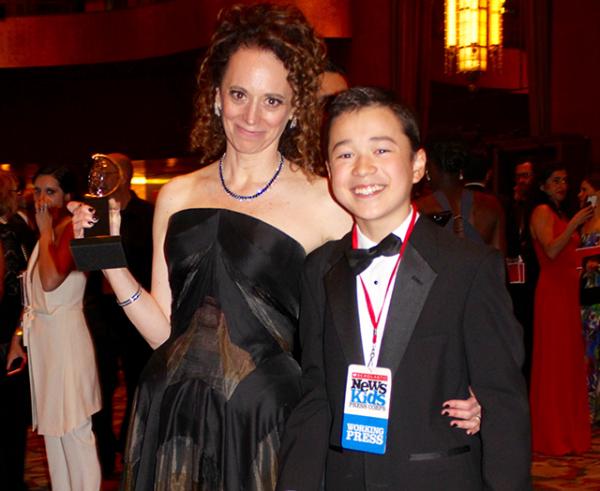 On June 11, the "Best of Broadway" walked the red carpet at the 71st Annual Tony Awards at Radio City Music Hall in New York City. Kevin Spacey, who stars in House Of Cards, a TV political drama, hosted the event, which was broadcast by CBS.
It was a big night for Dear Evan Hansen, which took home six Tony Awards, including one for Best Musical. The show portrays the inner struggles of a lonely high school student, who is played by Ben Platt. The young star won the Tony for Best Leading Actor in a Musical.
"To all young people watching at home," Platt said upon accepting his award, "don't waste any time trying to be like anybody but yourself, because the things that make you strange are the things that make you powerful."
Hello, Dolly! also had a great night, winning for Best Revival of a Musical. The show starred Bette Midler as widow Dolly Levi. (The first production of Hello, Dolly! debuted on Broadway in 1964.) Midler won a Tony for Best Leading Actress in a Musical. When speaking to reporters later about recent cuts in arts funding, the star held up her trophy and declared, "Bette Midler for President!"
After the ceremony, I spoke briefly with some of the stars. Here are excerpts from our conversations:
Rebecca Taichman, Winner for Best Direction of a Play (Indecent)
What does this award mean to you?
There are not many women, honestly, who have won this award, so it means a lot because of that. It means being welcomed into an extraordinary community of storytellers. It is a tremendous honor and gift.
Gavin Creel, Best Featured Actor in a Musical (Hello Dolly!)
What is your best advice for young performers?
Go to school. Surround yourself with people who are better than you. Don't get in a room with anyone who is mean, and be nice to everybody.
Rachel Bay Jones, Winner for Best Featured Actress in a Musical (Dear Evan Hansen)
Why is theater so important?
It connects us. When you get that many people in a room telling stories together, it's really special.
Mike Faist, Nominated for Best Featured Actor in a Musical (Dear Evan Hansen)
What advice do you have for aspiring actors?
There is a really good Sanford Meisner quote that goes like this: "There's nothing more interesting than a fully alive, fully authentic version of yourself." So know that in order to do the work, you have to be true to who you are. [Meisner was an actor and acting teacher.]
Glenn Close, actress, presenter, and three-time Tony Award winner
What advice do you have for young performers?
Stay true to yourself. Just work at it. You have to be incredibly resilient. You have to believe in yourself, and you have to really, really learn your craft.
Carolyn Hess Abraham, Associate Dean at Carnegie Mellon University's College of Fine Arts
Why is theater so important?
Art and theater allow us to experience life from other people's point of view.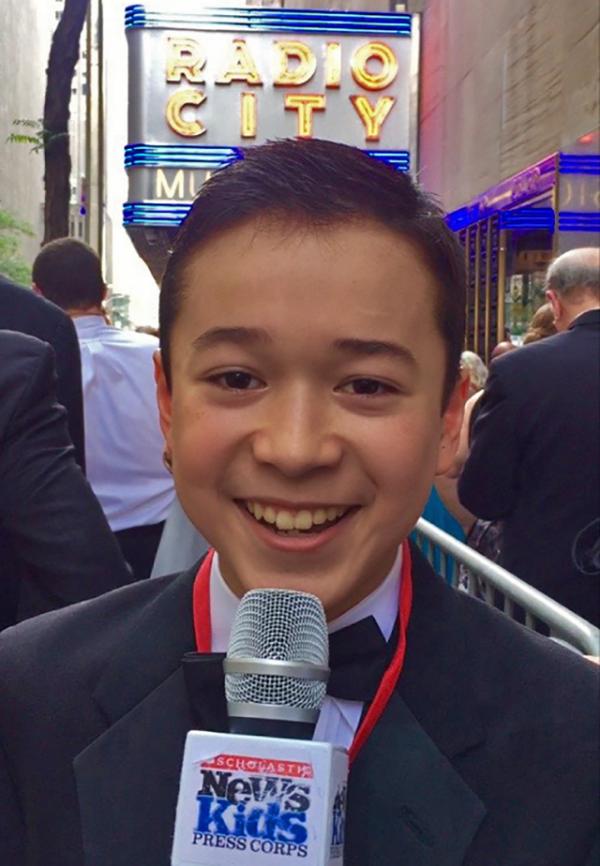 Photos courtesy of the author