Tomb of the Unknown Soldier Marks Centennial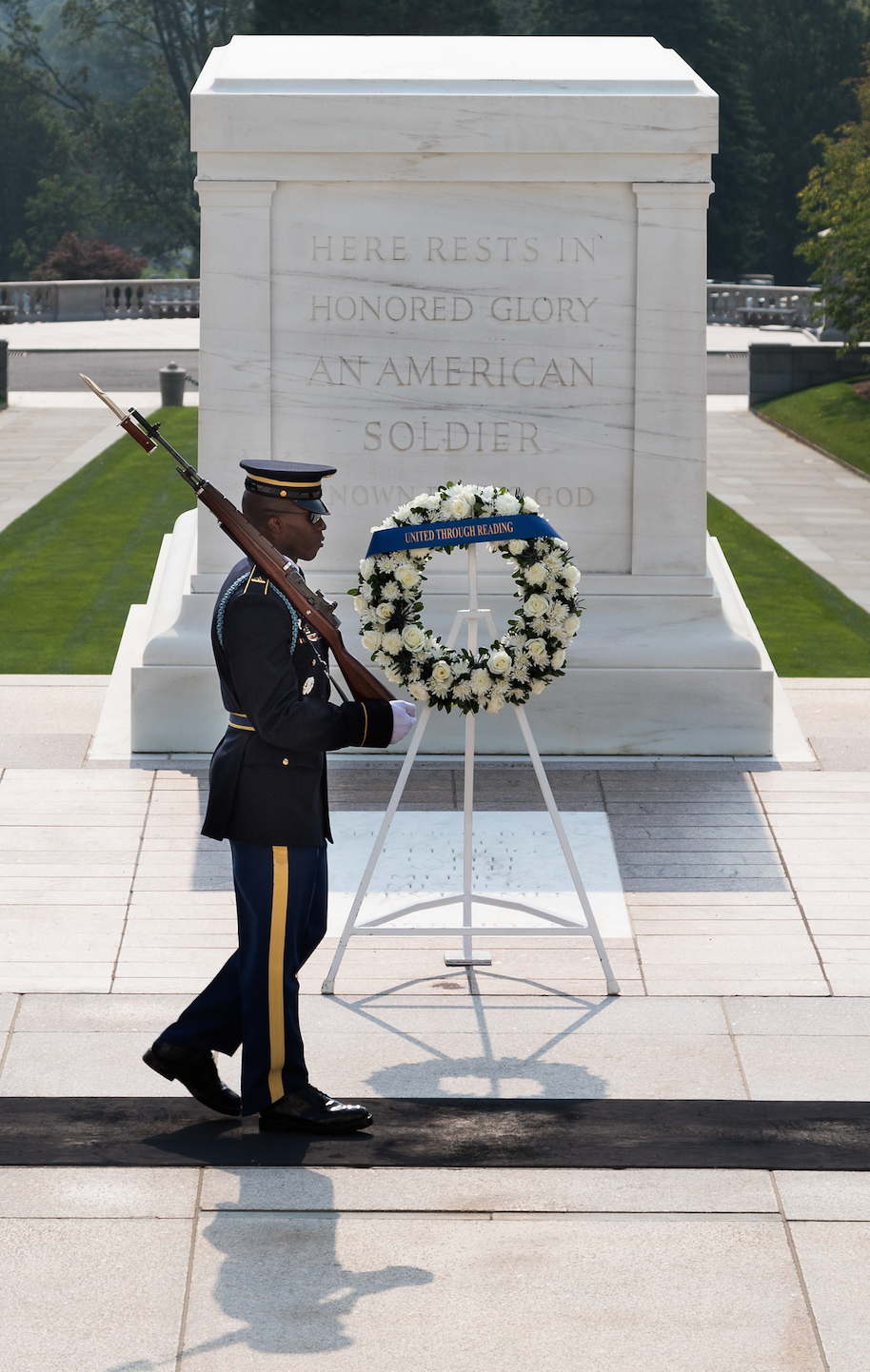 Each year on November 11, the nation honors individuals who have served in the United States military. The annual holiday is known as Veterans Day. It was first celebrated in 1919, as Armistice Day.
The holiday was created to commemorate the end of World War I. After four years of battle, which claimed millions of lives, a truce was signed on "the eleventh hour of the eleventh day of the eleventh month." In 1954, the holiday was renamed Veterans Day to "honor American veterans of all wars."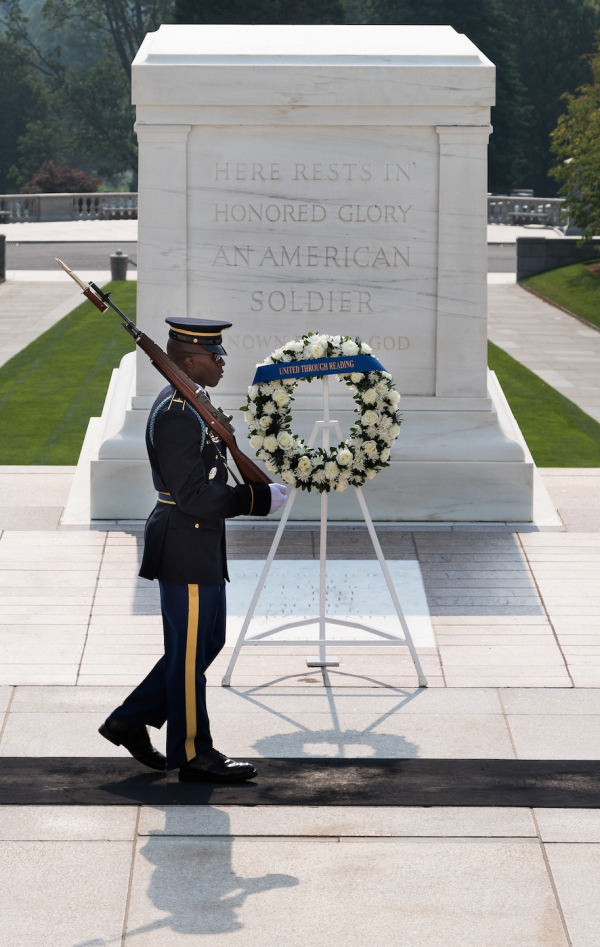 TOMB OF THE UNKNOWN SOLDIER
This November 11 also marks the 100th anniversary of the Tomb of the Unknown Soldier. Located in Arlington National Cemetery in Virginia, the monument honors fallen soldiers from World War I. In 1921, the remains of a soldier who could not be identified were brought back from France and laid to rest in the Tomb.
A nearby monument holds the remains of unidentified U.S. soldiers who fought and died in World War II (1941-1945) and the Korean War (1950-1953). An empty vault is dedicated to the memory of all of the country's soldiers who are still missing in action or were never identified.
The Tomb of the Unknown Soldier is guarded 24 hours a day, 365 days a year. Since 1948, this responsibility has gone to members of the 3rd U.S. Infantry Regiment, known as "The Old Guard." Sergeant Major (RET) Gavin McIlvenna, a decorated combat veteran, is one of the few who have been chosen for this honor.
"The Tomb Guard Identification Badge (TGIB) is one of the least awarded badges in the Army," McIlvenna said. "Historically, there are about 8 to 10 TGIBs awarded each year."
The centennial is important, McIlvenna added, "because it provides our nation an opportunity to come together as a united people to remember. This speaks to the nature of Americans and our passion for freedom."
When asked what kids can learn from The Old Guard, McIlvenna said, "Discipline, attention to detail, and professionalism are just some of the aspects of being a Tomb Guard that kids can emulate."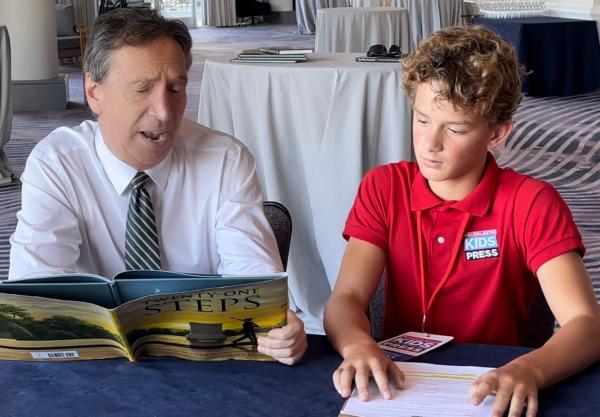 HONORING THE FALLEN
A new picture book, Twenty-One Steps: Guarding the Tomb of the Unknown Soldier (Candlewick), tells the story of the longstanding tradition of honoring fallen soldiers. The number 21 symbolizes the highest military honor: a 21-gun salute. While on duty, a Tomb Guard marches 21 steps down a black mat, turns east for 21 seconds, then north for 21 seconds, repeating the solemn journey.
United Through Reading, a nonprofit organization based in San Diego, California, is celebrating the book in this centennial year. The group's mission is to unite military families facing physical separation through the bonding experience of reading aloud.
"This story, Arlington National Cemetery, the Tomb of the Unknown Soldier and the Tomb Guards, it's the closest thing that we have to an American shrine," Jeff Gottesfeld, the author of Twenty-One Steps, told me. "It's a crucial story about selfless service. The message that I hope [the book] will share is the importance of just taking some time to stop and contemplate the meaning of the Tomb, the meaning of our military, and the incredible effort our veterans have made for us."
Top photo courtesy of United Through Reading; bottom photo courtesy of the author