TikTokking With Jami Kinton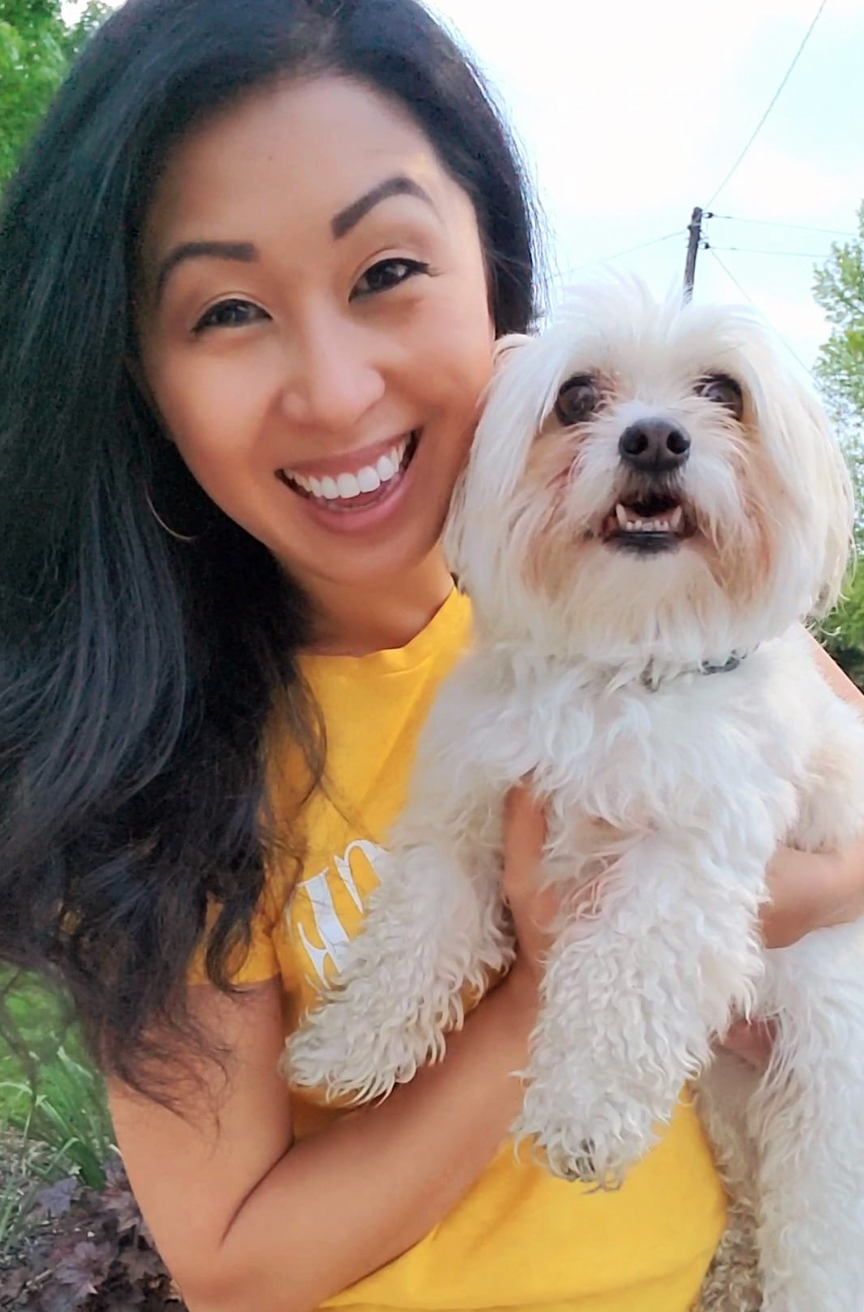 Because of the coronavirus pandemic, many areas across the United States have closed schools and businesses temporarily. As a result, nearly 15% of workers in the U.S. have lost their jobs.
Actress and model Jami Kinton of Cleveland, Ohio, is among those displaced workers. She typically would be serving as a media personality for the Cleveland Indians baseball team. With Major League Baseball and other professional sports canceled indefiintely, she has been stuck at home, like millions of other Americans.
Kinton has used her free time to become a sensation on TikTok, a social media platform that has been growing in popularity. I first learned about her talents in 2018, when I interviewed her and her dog, Snowball, who is also an actor and model.
"He has been the greatest joy of my life," Kinton said then about the Shih Tzu Chihuahua mix she rescued from the streets years ago. 
Snowball is now a co-star in many of Kinton's TikTok skits. He sometimes appears disinterested in the action, which makes the skits even funnier.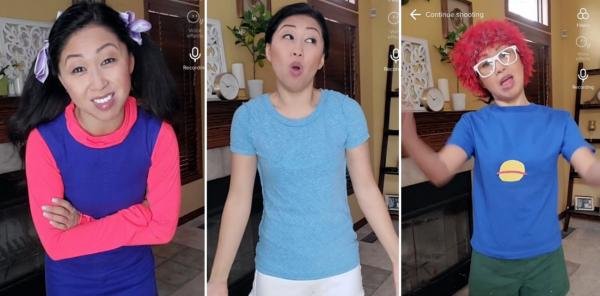 LOTS OF COSTUME CHANGES
I recently spoke with Kinton via Zoom to learn more about her virtual quarantine adventures. She created her TikTok account in January, she said, before the pandemic began. Sne wanted to learn more about current music trends and dance moves. Like many TikTok stars, she is an accomplished dancer.
But it was not until the COVID-19 outbreak, and the stay-at-home orders in Ohio and several other states, that Kinton's TikTok career took off. 
"I began to look at TikTok as a job," Kinton said. "While others make the short videos for fun, I spend hours planning and filming each TikTok."
Kinton changes costumes according to the story she is telling. Between filming one video, she may change her outfit up to 10 times. Because of her career in entertainment, she has accumulated lots of props over the years.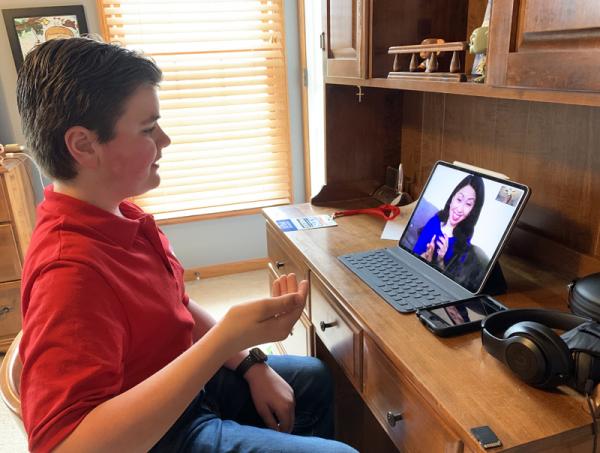 '90s COMEDY

Kinton pays careful attention to every aspect of her craft. "The night before the 'shoot,'" she said, "I lay out my wardrobe, study facial expressions, and perfect mannerisms." 
Kinton specializes in comedies she loved as a kid, including Friends, Rugrats, Dumb and Dumber, and Home Alone. She also finds inspiration in such older television sitcoms as The Golden Girls.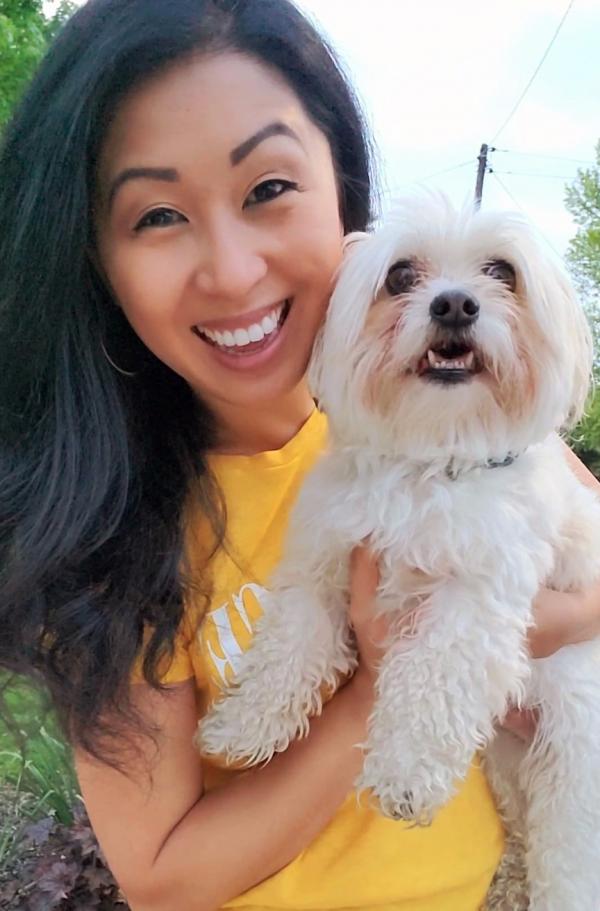 A DOG THAT CAN FOCUS
Snowball can be spotted in many skits. "Since I live alone," Kinton said, "I have to find creative ways to film TikToks that require multiple people."
Snowball is no stranger to the camera. As an acting dog, he has filmed numerous commercials and been featured in several magzine ads.
"If I ever need someone else and myself in the same shot, I use Snowball," Kinton said. "He's very attentive and knows how to focus on the camera."
Since January, Kinton has filmed hundreds of TikTok skits. With 65,000 subscribers and more three million views per week, she plans to continue to create content her fans. 
"When I can go back to work, I'm not going to let TikTok go," Kinton said. "It could plateau at any point, but I hope to balance my work and TikTok so that I can get the best of both worlds." 
Top and bottom photos courtesy of Jami Kinton; middle photo courtesy of the author