Thousands Attend Trump Rally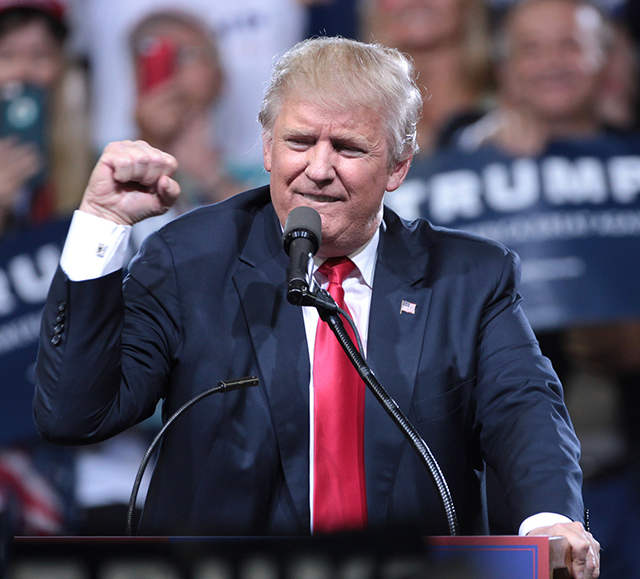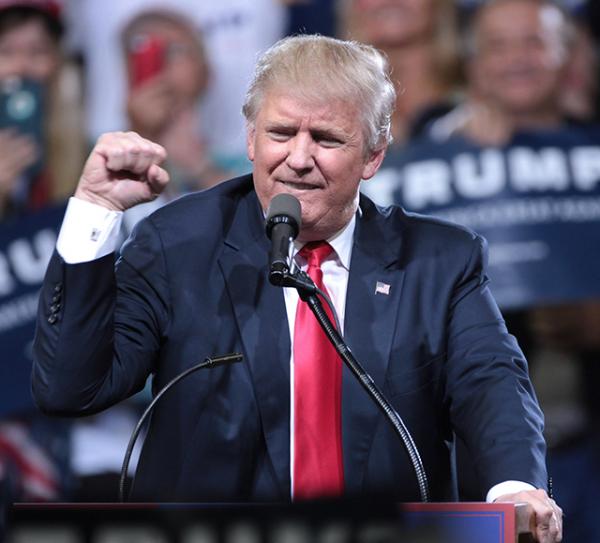 Donald J. Trump spoke to the people of North Carolina on June 14 in the city of Greensboro. The last Republican presidential candidate to remain in contention after the primary elections, Trump is expected to win his party's nomination in July in Cleveland, Ohio. June 14 was Trump's 70th birthday, so thousands of supporters in the Greensboro Coliseum welcomed him with a cry of "Happy Birthday!"
Trump spoke about the recent mass shooting in Orlando, Florida, which left 49 people dead and 53 wounded. Trump said that such acts of terror must not happen again. The murderer, a citizen of the United States, pledged allegiance to ISIS, a terrorist group based in the Middle East.
Trump later repeated his desire to build a wall between the U.S. and Mexico. He criticized his chief rival for the presidency, former Secretary of State Hillary Clinton, who is a Democrat. He also accused President Barack Obama of not fighting hard enough against terrorism.
"We can't let this happen anymore," Trump said about the Orlando tragedy. "We have to be so vigilant. We can't be led by weak, ineffective people. They're weak, and they're ineffective. And believe me: Hillary Clinton is weak and ineffective."
DEFENDING LATINOS
Protesters interrupted Trump's speech several times. Police officers and members of the Secret Service quickly located the demonstrators and escorted them out of the building. Still, large numbers of protestors had also gathered on the streets. Several were arrested. Some protestors were violent; others simply wanted to be heard.
Carlos Gabriel, 16, told The Associated Press that he disagreed with Trump's plan to deport undocumented workers. "I'm here to defend my family," Gabriel said, "not just my actual family, but every Latino and Hispanic that is here, every shade and color, white, black, brown. It doesn't matter where you're from, we're all the same."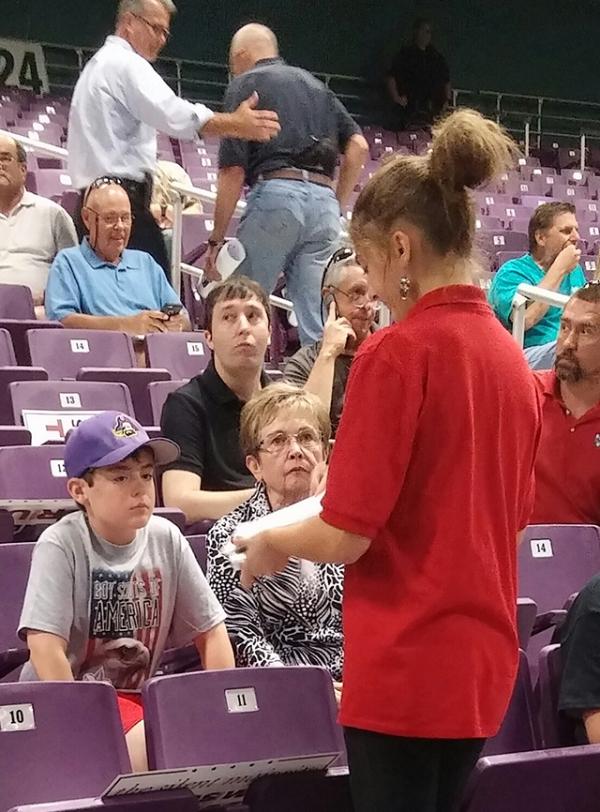 "HE'S NOT AFRAID"
Alex de la Torre, a Trump supporter, said that America would change for the better if Trump were elected president. De la Torre favors an end to Obama's health care plan, more secure borders, stronger anti-abortion laws, and the protection of religious liberties. "He wants to take America back in the right direction," Torre said about Trump, "away from Obama."
Ryan Porter, 11, who also attended the rally in support of Trump, told me why he likes the candidate. "He's not afraid to say things that a lot of other politicians would be afraid to say," Ryan said, adding that he thought Trump was a good businessman who is smart with his money.
Top photo: Gage Skidmore; bottom photo: courtesy of the author