Thomas Edison as State Inventor?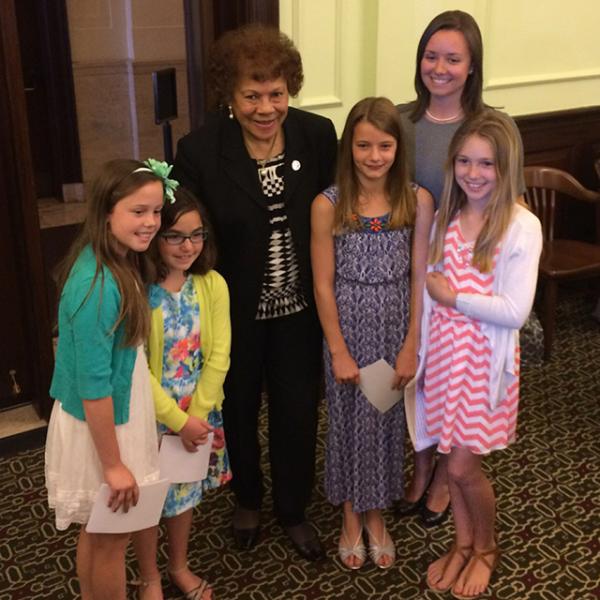 New Jersey may soon follow Massachusetts' lead in naming an Official State Inventor. Four students from Stony Brook Elementary School in Hopewell, New Jersey, are behind a bill that would name Thomas Alva Edison as their State Inventor.
The odyssey started last year with a class assignment from Sarah Lindbloom, the students' fourth-grade teacher. Lindbloom asked, "If you were to create a state symbol, what would it be?" Rory Danieluk, Dylan Kalina, Zoe Kitson, and Emma Smith chose Edison.
Emma, now a fifth-grader, said, "We all simply agreed on Thomas Edison." Her group, she added, "really didn't think of anyone else." But they did have a backup plan. If their teacher denied Edison as a symbol, the girls "would have chosen a state animal."
Dylan said that Edison deserved to be the state inventor "because he has done incredible things for our state." Born in 1847, Edison helped change the world by developing the first electric light bulb and movie camera, among many other inventions.
KIDS CAN BE HEARD
Lindbloom thought that the girls' proposal was so impressive, she encouraged them to send it to New Jersey State Senator Shirley Turner. Zoe, like her classmates, was thrilled when Turner responded. "It was exciting because I didn't expect a reply," Zoe said.
Turner, for her part, was delighted to see students get involved in government at a young age. "I believe that the students' participation in our legislative process will have a lasting impact on them," she said.
Rory agreed. She thinks that kids can be heard by government officials on an ongoing basis, "if they have provided a fair argument."
Time will tell if the students' argument was strong enough. The fate of the bill (S2771) is still pending. Hurdles include approval by both the state legislature and New Jersey Governor Chris Christie.
Supporters of the bill are optimistic that it will pass and increase New Jersey tourism, as well as appreciation for an amazing inventor.
Photo courtesy of Kimberly Smith