On Thin Ice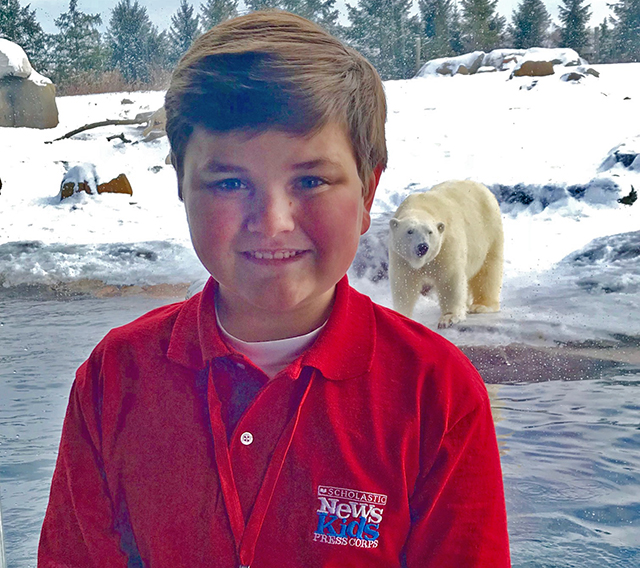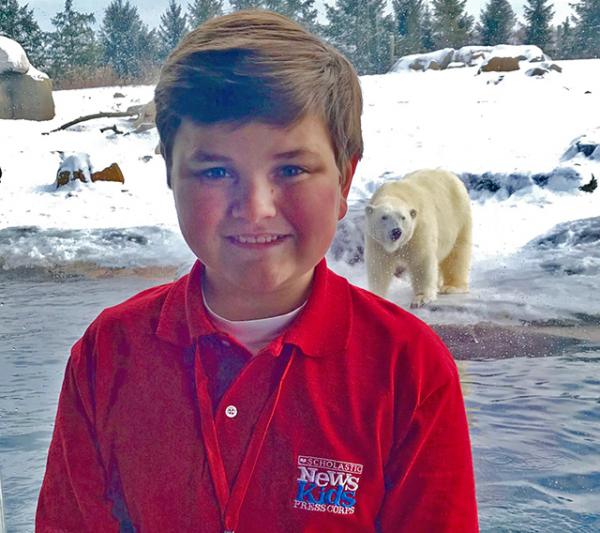 Polar bears are natural survivors. But in parts of the Arctic, their population is decreasing. In 2008, the animals were added to the list of threatened species.
During a recent visit to the Columbus Zoo and Aquarium in Ohio, I spoke with experts about the challenges facing these beloved animals.
"Based on projected population declines," said Jennifer Fields, director of communications at the zoo, "this marks the first time that a species has been listed as threatened under the Endangered Species Act directly because of the effects of climate change."
A gradual rise in global temperatures has led to a reduction of sea ice in some areas of the Arctic. Polar bears need the ice as a platform for hunting seals, their main source of food.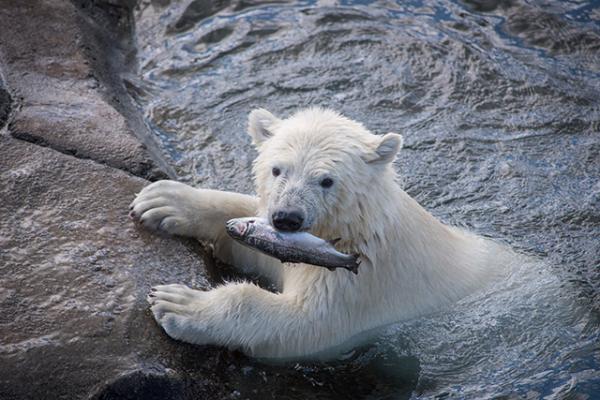 Seals provide the bears with an essential layer of blubber under their fur. The fat gives expectant polar bears the nutrients that are necessary to survive prior to giving birth to their cubs.
"Fish and other sources of food don't provide the same level of important nutrients for polar bears living in their native range," said zookeeper Devon Sabo.
A lack of proper nourishment can adversely affect fertility and diminish survival rates for polar bear cubs at birth. According to scientists, if Arctic sea ice continues to melt due to rising temperatures, polar bears could become extinct by the end of the century.
HOW YOU CAN HELP
The Columbus Zoo and Aquarium is playing an important role for polar bears through the National Association of Zoos and Aquariums' Species Survival Plan®. In 2016, the zoo was the only one in North America to have three successful polar bear cub births, including a set of twins. 
Polar bears under the care of humans increase our understanding of those in the wild by providing vital research data. Bears in captivity can also serve as ambassadors, helping to connect people with the species. This increases interest in protecting the animals' future. 
When asked what young people can do to help, Sabo said: "Celebrate International Polar Bear Day on February 27, and take part in the Thermostat Challenge." Turning your thermostat two degrees higher in the summer and two degrees lower in the winter will help save energy.
Other conservation efforts that Sabo recommended include recycling, carpooling, and turning off lights when they're not needed. If we all do our part, the polar bear species can live on. 
Top photo courtesy of the author; bottom photo by Grahm S. Jones, Columbus Zoo and Aquarium