A Tennis Tournament in Full Bloom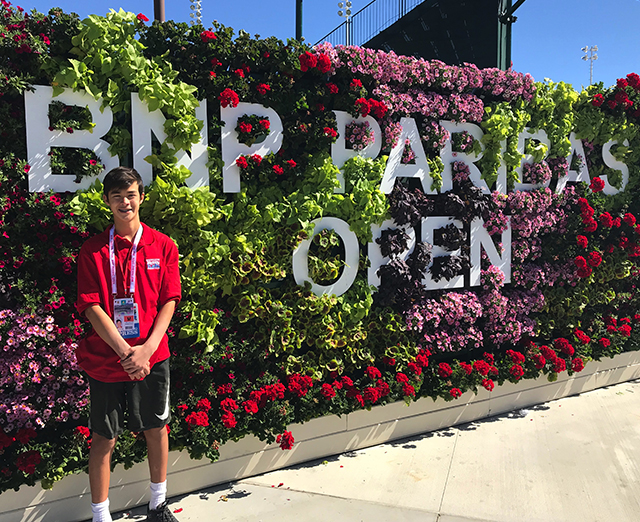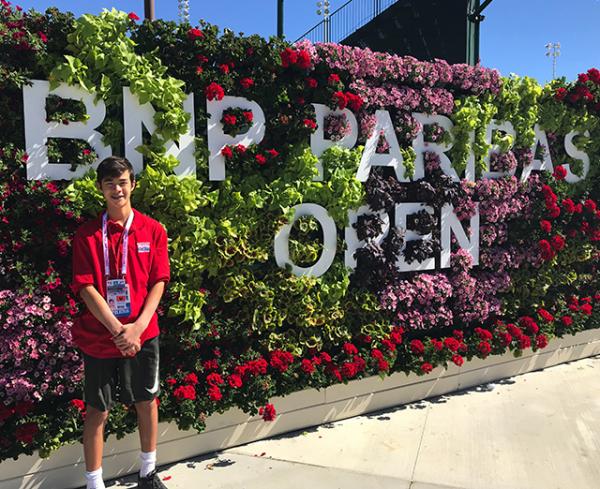 The BNP Paribas Open is a tennis tournament held every March at the Indian Wells Tennis Garden in Indian Wells, California. The tournament boasts the second largest tennis stadium in the world and the highest attendance of any tournament outside of the four Majors (the Australian Open, French Open, Wimbledon, and U.S. Open). It is a player and fan favorite.
Every year, the tournament showcases the world's top tennis players amid beautiful desert surroundings. This year, the facility underwent a full-scale beautification project.
"They added a lot of landscaping and flowers," said Fred Sidhu, the tournament's assistant media relations director. "People coming here this year are going to see added color everywhere. There were 62 palm trees put in, and they've also added two brand-new fountains on the grounds."
The addition of a local favorite restaurant, Wally's Desert Turtle, and upgraded video screens that capture action on every court contribute to the enjoyable atmosphere.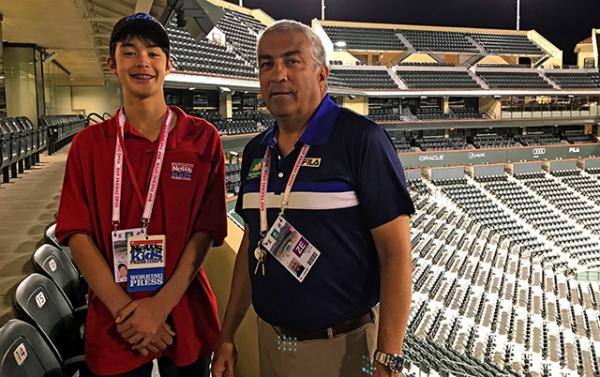 SHE'S GOT GAME
Being able to get close to the players is one of the best aspects of the tournament. Fans can watch defending champion Roger Federer hit on the practice courts or see other top players kick around a soccer ball on the lawn.
I had the chance to speak with Madison Brengle from Delaware after she won her qualifying match. Ranked #77 in the world, she credits her coach, Pat Harrison, with helping her break into the Top 100.
"He worked really hard with me on specific aspects of my game," Brengle said. "He's such a positive influence. Your coach is giving it everything, so you start to give it everything."
Brengle had some advice for kids who dream of playing professional tennis. "You're going to have good days and bad days," she said. "But when you're having the best day out there on the court, you really can't top the feeling. It's such a high."
Photos courtesy of the author