Telling Yummy Stories at Salt & Straw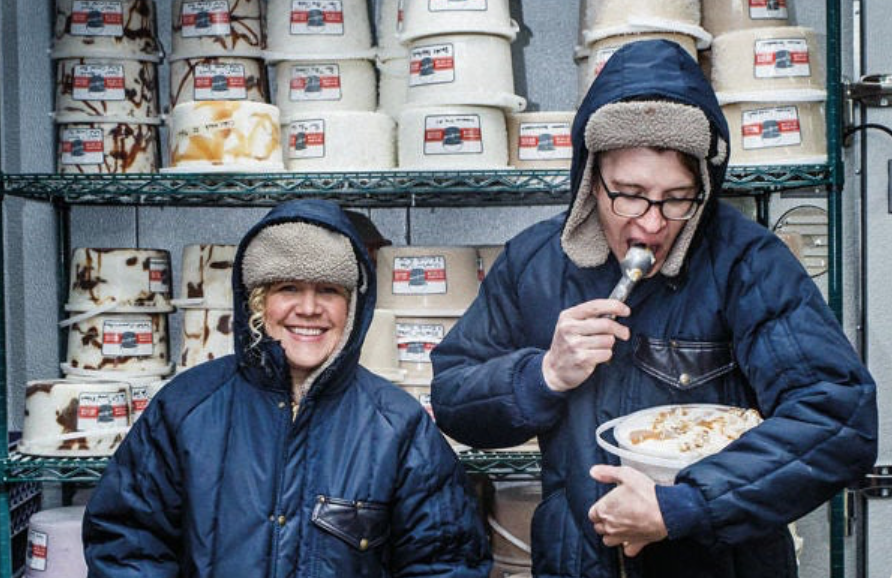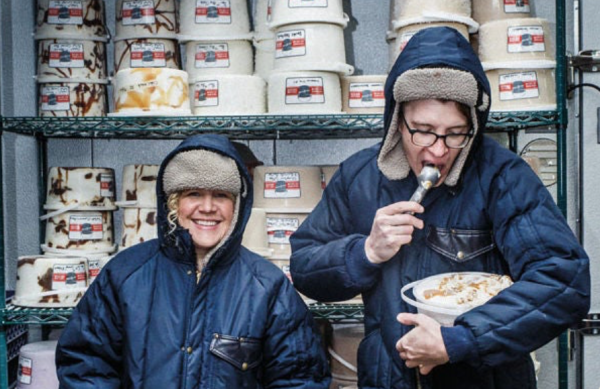 "We admire the word wonder," says Tyler Malek, the co-founder and chief executive officer of Salt & Straw. Based in Portland, Oregon, the unique ice cream company started in 2011 with a food cart.
More than a decade ago, Tyler's cousin, Kim Malek, had the idea that bringing local artisans together would help create a sense of community. The cousins decided that they could do this by making ice cream. But neither one had ever made ice cream before.
"It was scary to dive into a new career, but an incredible privilege," Tyler said during a recent interview via video. "I don't take this opportunity lightly."
I asked the chef how he was able to turn his love of ice cream and his love of books into a recipe for success. "Reading was a sanctuary for me for me in high school," he said. "It still is today." He picked up his first cookbook as a teenager. "I realized then that stories of delicious food are so impactful," he said.
Salt & Straw now has ice cream shops in several cities in the United States, including Los Angeles, California, and Miami, Florida. The company also offers home delivery.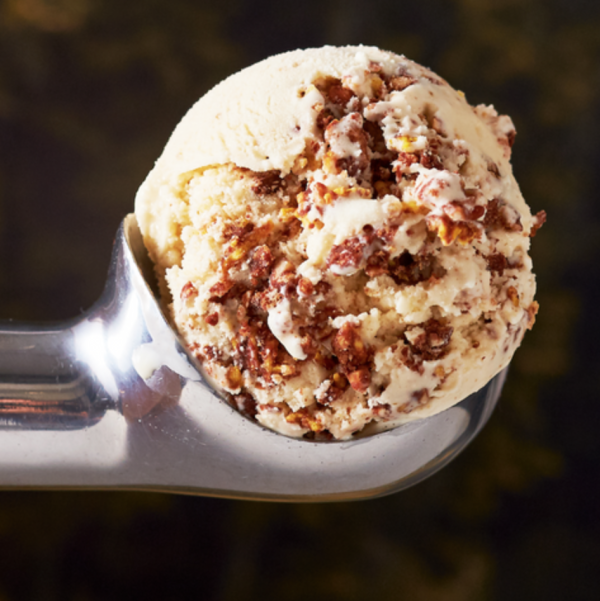 "SCOOPS OF STORIES"
To get the business started, Kim cashed in her savings and bought a food cart. Tyler spent $16 on four used ice-cream makers. He tested countless flavors. The duo looked to Portland-based chefs, chocolate makers, and farmers for inspiration and ideas.
"It's important to never copy from others," Tyler said. Salt & Straw now offers handmade ice cream in several inventive flavors, including honey lavender, pumpkin & gingersnap pie, and chocolate gooey brownie. The company also sells cookbooks, candles, hats, and other merchandise. 
In the summer of 2021, Salt & Straw collaborated with Scholastic to reimagine popular kids' books in ice cream flavors. The project was called "Scoops of Stories." R.L. Stine's Goosebumps series inspired a flavor called "Monster Blood Is Back!" It included streaks of strawberry bark. Another flavor, "Fruit of the Gadoba Tree," was designed for lovers of Amulet, the adventure series by Kazu Kibuishi. 
Tyler and Kim hope to see their business continue to grow. When asked his advice for other creators who may get stuck along the way, Tyler had a simple answer: "Eat some ice cream!"
Photos courtesy of Salt & Straw