A Teen's Experience in Puerto Rico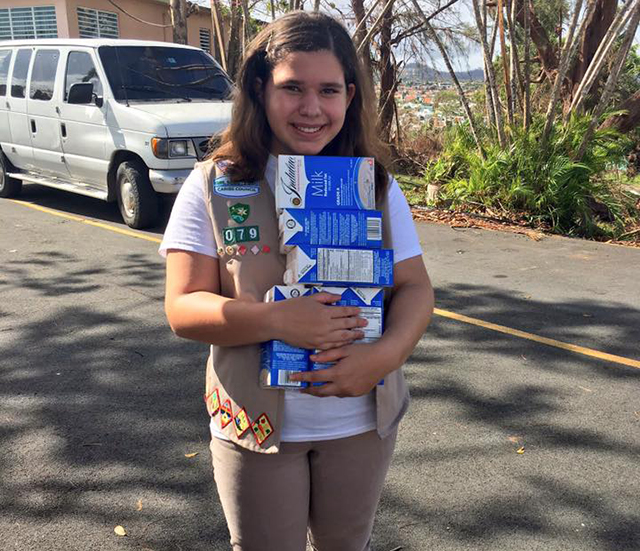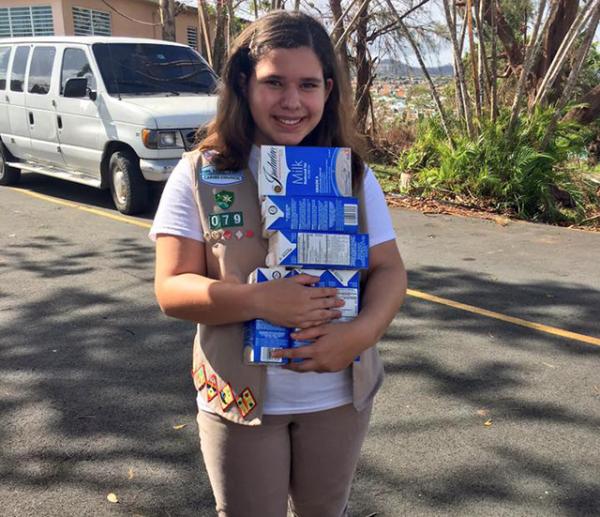 Aliana Arzola-Piñero loves going to the beach, reading, and singing in the choir. However, since Hurricane Maria struck Puerto Rico on September 20, she hasn't been able to enjoy many of her favorite activities. The 13-year-old lives in Guaynabo, a coastal municipality near San Juan, the capital of Puerto Rico.
Aliana's family decided not to evacuate before the storm. Her mother, Brendaliz Piñero, told me by email that they stocked up on necessities, "including water, canned goods, medicines, and a radio." The family also followed alerts that were issued by the National Oceanic and Atmospheric Administration (NOAA). 
The family got through the storm safely. "Our house is made of concrete, and we did not have structural damage," Aliana said. Although trees and power lines were down, she added, "it was nothing compared to the devastation in the rural areas."
The family was lucky. Across the island, homes, businesses, and schools were destroyed.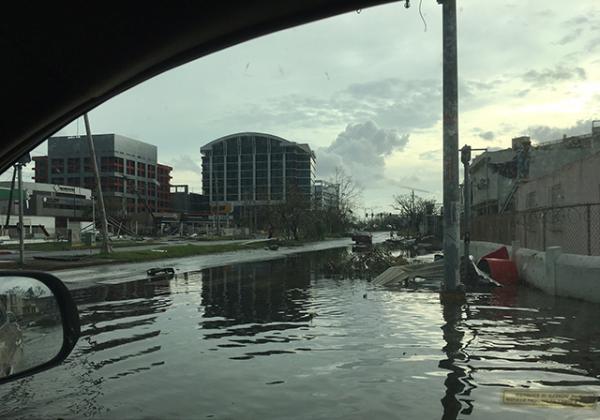 HELPING THE COMMUNITY
Like much of the island, which is a United States territory, the neighborhood in which the Piñeros live is still without electricity. The family charges their computer by sharing a neighbor's generator. They also share the generator to cook meals for people nearby who don't have gas stoves.
"We share what we have, even if it's not very much," Aliana's mother said. "It's who we are."
Aliana, who is a Girl Scout Cadette, uses her skills to help where she can. "I enjoy helping my community, and this is the time," she said. "Knowing that my family is safe makes me feel better."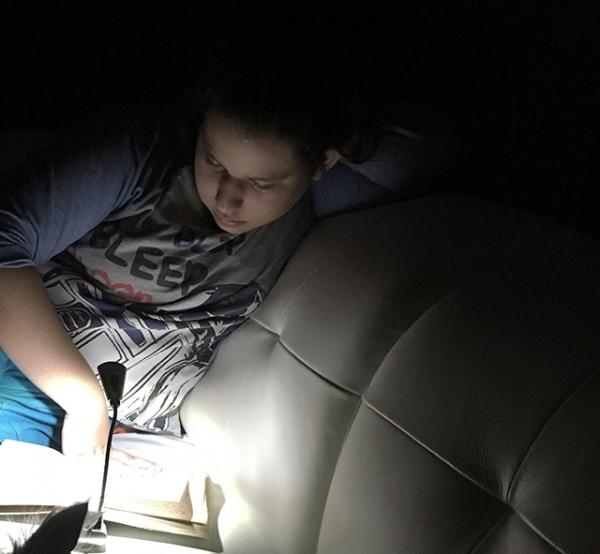 "A HARD EXPERIENCE"
Clean drinking water is still in short supply across the island. "My parents went to a warehouse for water at 6 a.m., because arriving later can mean standing in line for hours," Aliana said. "People are only allowed two cases."
Aliana's school has reopened, but things are different. "We don't have power or water, so we come to school in casual clothes to stay cooler," she said. "We have to bring our own water." Several students evacuated to Florida and Texas, so classes are not as full.
"This has been a hard experience for my beautiful island," Aliana added. "Everyone has been affected, but living through this will make us stronger."
HOW TO HELP

Here are some of the organizations that are helping the people of Puerto Rico:

• United for Puerto Rico, an initiative started by First Lady Beatriz Rosselló, works with the private sector to bring aid and support to people affected by Hurricane Irma, which struck the island on September 7, and Hurricane Maria.

• Led by Spanish-American chef José Andrés, World Central Kitchen has been serving tens of thousands of meals to families in Puerto Rico in the wake of the hurricane's devastation.

• The Hispanic Federation has established Unidos, a relief fund for hurricane victims in Puerto Rico and the Dominican Republic, as well as for people affected by an earthquake that struck Mexico City on September 19.
Photos courtesy of the Scholastic News Kids Press Corps