Tech Stars Are Honored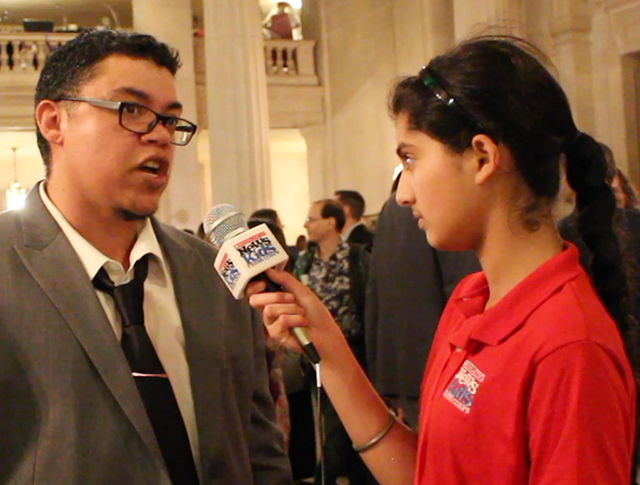 WATCH THE VIDEO
Click below to see Manat's interviews at the Crunchies Awards.
Imagine the glitz and glamour of the Oscars. But the attendees are not actors. Instead, they are techies, entrepreneurs, and venture capitalists.
The 10th Annual Crunchies Awards took place on February 6 in San Francisco, California, just a few miles from the heart of Silicon Valley. Actress and comedian Chelsea Peretti hosted the event, which is sponsored by TechCrunch, an online publication that covers technology news.
"The Crunchies are all about tech—about giving awards to everybody who is creating and doing things," said Tito Hamze, an executive producer at TechCrunch. "Hopefully, other people will look at the Crunchies and get inspired to work on their companies and their ideas."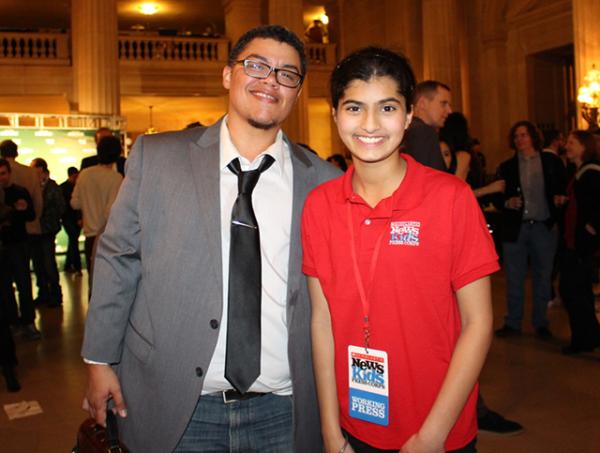 AND THE WINNERS ARE . . .
Eleven awards were presented for such categories as Best App and Best Technology. The Hardware of the Year award went to Snapchat Spectacles. The recording sunglasses can be used to make 10-second video clips for Snapchat.
The Hot New Startup award went to Otto, a company that is developing self-driving technology for trucks. "We want to accelerate the future, and make the roads safer," said Lior Ron, co-founder of Otto. Uber acquired the startup in August 2016 for $680 million.
Niantic's Pokémon GO won for Best App. "We couldn't have done this without you walking endlessly," a Pokémon GO representative said jokingly when accepting the award. Used by kids and adults alike, the app is the fastest-growing mobile game in history.
SPEAKING OUT
Throughout the evening, award winners made references to President Donald Trump's proposed travel ban, which targets seven predominately Muslim countries.
Representatives from Google, Apple, Facebook, and other tech companies were cheered when they announced that they had filed a legal brief earlier in the day saying that the President's Executive Order "hinders the ability of American companies to attract great talent."
Addressing the need for more inclusion in the tech industry, Padmasree Warrior, CEO of Nio USA, said: "We as a [tech] community [have] to unite and stand up for what is right." Nio is developing self-driving electric cars.
From self-driving vehicles to solar airplanes, technology is changing fast. Next year's winners may just be getting started.