Talking With Voters in Texas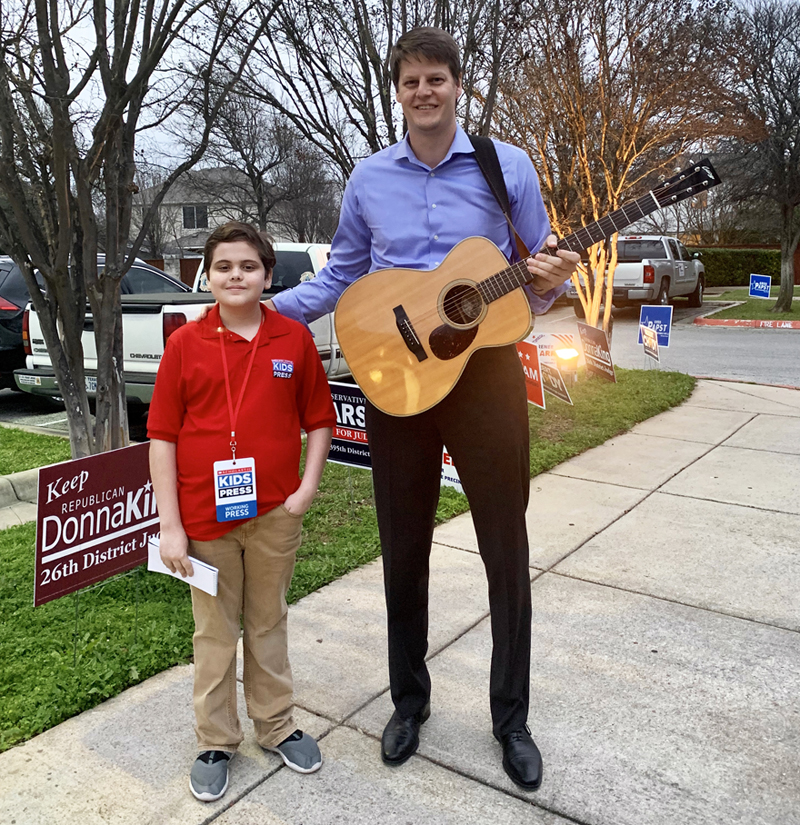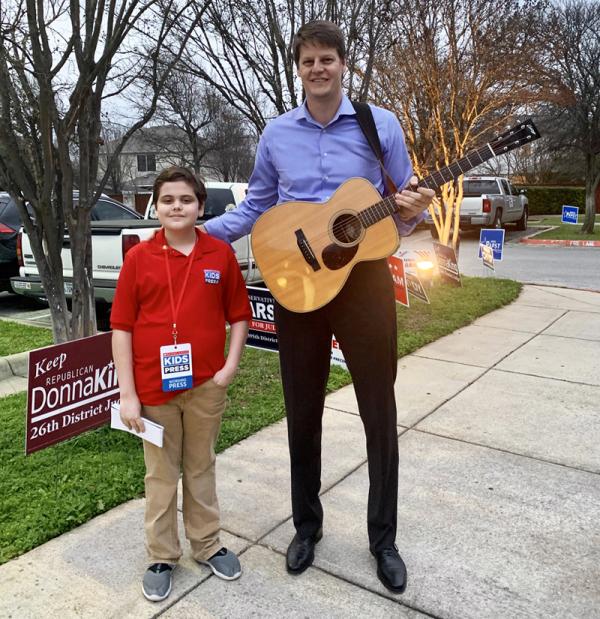 Polls in Texas and several other states across the country opened up for primary elections on March 3, or Super Tuesday. Most voters were casting ballots for the Democratic candidate for president.
In Cedar Park, Texas, a line of about 50 voters wound around the public library, waiting to cast a ballot. "I came out to make sure my voice is heard," said local resident Wendy Daughtry. "I'm not just voting for myself, but for these two as well," she added, motioning to the baby in her arms and a toddler by her side.
Outside the library, I also spoke with 13-year-old Harris, who said that he goes to the polls with his parents on every election. "I want to know more about how elections work," he said. "My parents have been taking me for as long as I can remember, and I'm excited about getting to cast a ballot in a few years."
Harris's mother, Darcy, said that she believes it's important for kids to see the voting process in action. "When we get home tonight," she told me, "we'll watch the results come in and learn who will represent our community. It's exciting to see how the voice of the community makes a difference in real time."
Former Vice President Joe Biden pulled off a big victory in Texas and nine other states. Many voters said that they want him to face President Donald Trump, the Republican incumbent, in the general election in November.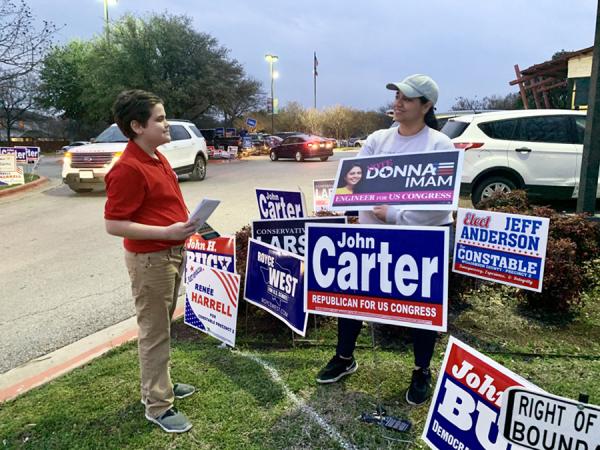 A MESSAGE TO STUDENTS
In addition to voting for a presidential candidate, voters in Texas also selected candidates for the United States Senate and House of Representatives, as well as state and local lawmakers. Outside the polling place in Cedar Park, I met Eric Hanke, who was running to represent Texas's 31st district in the U.S. Congress.
"I've been visiting polling locations across the district today to share my values on the issues that matter in this election, and to hear from voters about their values," Hanke said. After we spoke, he sang a song that he had written as a crowd gathered around us. He encouraged voters to "turn Texas blue" by voting Democratic. Hanke lost his bid for Congress.
Marcie Thiessen, an election judge who was previously a high school teacher, said that she was pleased with voter turnout in Cedar Park. "I love to see former students come out to volunteer or to vote," she added.
Thiessen said that she values the election process and wants young people to know that "it's the civic duty of everyone to bring change by voting." 
Photos courtesy of the author