Talking With Ohio's Governor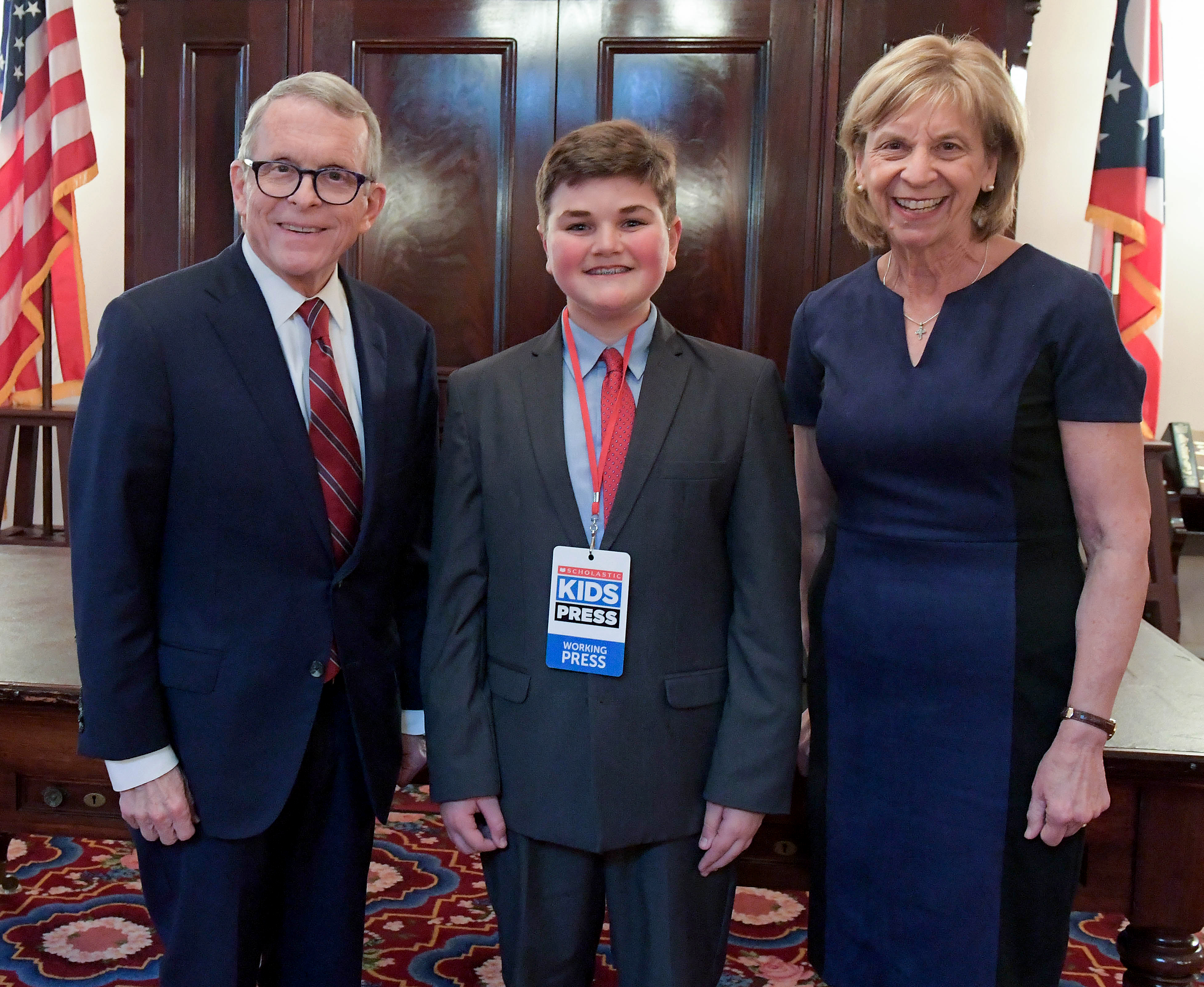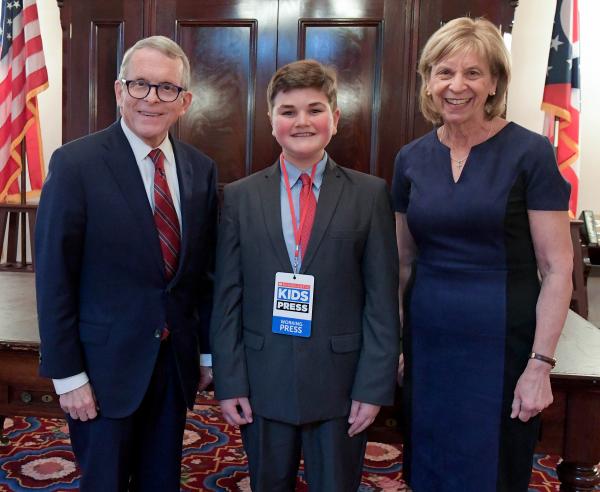 Republican Governor Mike DeWine is the 70th Governor to lead my home state of Ohio. He assumed office on January 14, 2019.
I recently traveled to the state capitol building in Columbus to talk with the Governor and his wife, Frances Struewing DeWine. I asked DeWine what a typical day is like for him. "Every day is a little bit different," he said. "A big part of what I do is take ideas for legislation [new laws], and see if the State Legislature will pass them."
The Governor presents a budget to the state's lawmakers every two years. "It's not up to me how the money will be spent," he said. "But as Governor, it's my job to start the discussion."  
DeWine, who served as a United States Senator from 1994 until 2007, also spoke about some of his ceremonial duties. He represents the people of Ohio at military send-offs, he said, and at memorial services for fallen soldiers.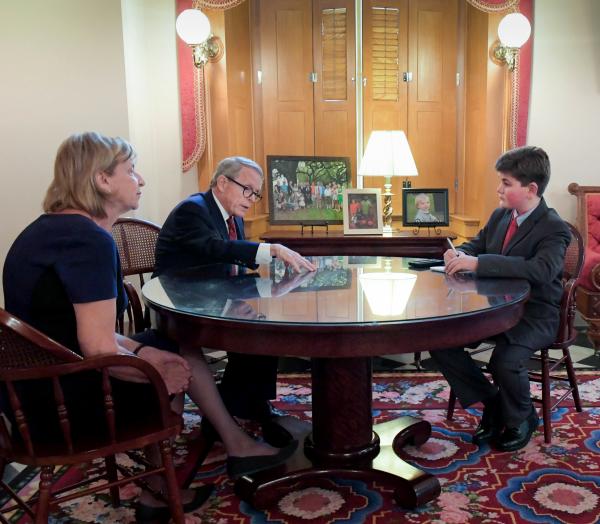 HELPING STUDENTS SUCCEED
The Governor is working to improve educational opportunities for kids across the state. "We need to help young people identify and develop their skills for the 21st century," he said. "This may include attending college or a special trade school. Maximizing each child's abilities ultimately makes for a stronger state and leads to young people having a fulfilling life."
DeWine, who earned a degree in education, is working to make higher education more affordable for students. At his recommendation, Ohio's state universities will now guarantee the same tuition for students over the course of their four years of study. 
The Governor's wife, Frances, talked about her role in helping children gain access to books. "When my husband was elected Governor," she said, "I was aware of the Imagination Library, a program that was started by singer-songwriter Dolly Parton. The program mails free books to children every month from birth until age five, regardless of their family income. I'm working to spread this program throughout communities in our state because we know that kids who read succeed."
Photos courtesy of the Office of Governor Mike DeWine