Talking With Dan Rather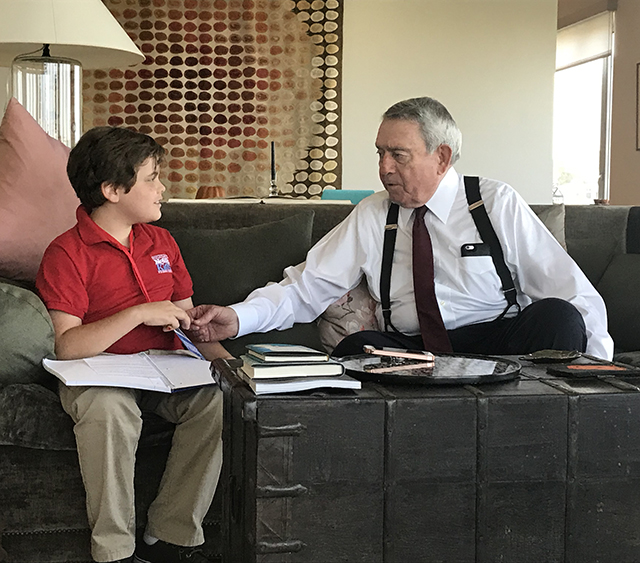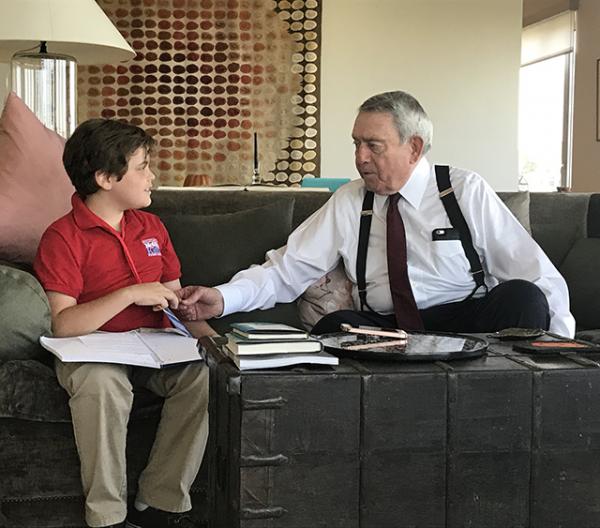 For 24 years, Dan Rather anchored the CBS Evening News. During that time, he became one of the most well-known journalists in the country. He has interviewed every United States President since Dwight D. Eisenhower, who served in the Oval Office from 1953 until 1961. Rather also covered the civil rights movement in the 1950s and '60s, and the September 11, 2001, attacks on the U.S.
Until 2005, Rather delivered news stories to television viewers. The 86-year-old journalist has since changed his focus to social media, offering his perspective on news and politics on Facebook, where he has more than 2.7 million followers.
I recently sat down with Rather at his home in Austin, Texas. We talked about his career in journalism and his new book, What Unites Us: Reflections on Patriotism.
Rather was in town for the Texas Book Festival and also starting on a national book tour. In his book, which was co-written with Elliot Kirschner, Rather conveys his deep love for his country, which was instilled in him as a child. Patriotism, according to Rather, "is not only what you love about your country, but also how it can be improved."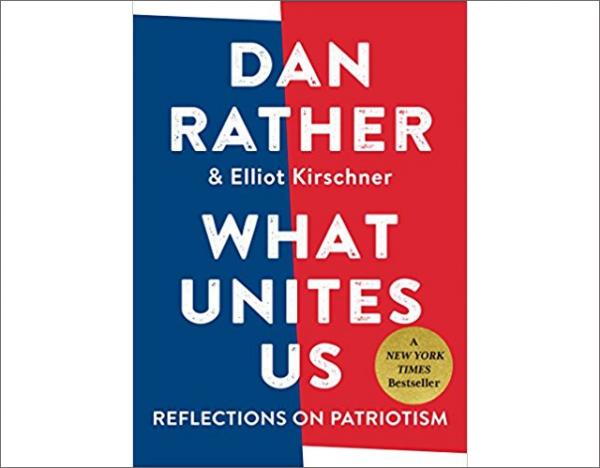 "BE A PART OF SOMETHING"

Rather describes the U.S. as a nation "whose destiny and people are always on the move." He recognizes that we have made mistakes, but also that we have the power to come together to improve and grow.
During my visit, Rather explained that he wanted to write the book, which is already a New York Times bestseller, to start a conversation about what it means to be an American. "We, as a nation, are a product of our work and contributions," he said. "Have hope, be optimistic, and be a part of something to make the world better."
Rather believes that true patriotism is demonstrated through compassion, service, and unity. He offers a hopeful outlook to his readers. In addition to his knowledge and awareness, he also displays a sense of humility.
"I have no special wisdom," Rather said. "But I do have experience that I try to put into perspective for others."
The book encourages learning from the past, both individually and as a nation. Failure should always teach a lesson, while success should inspire and motivate. Asked his advice for young people, Rather said: "Don't be afraid to dream, and don't lose your idealism."
Top photo courtesy of the author