Taking Flight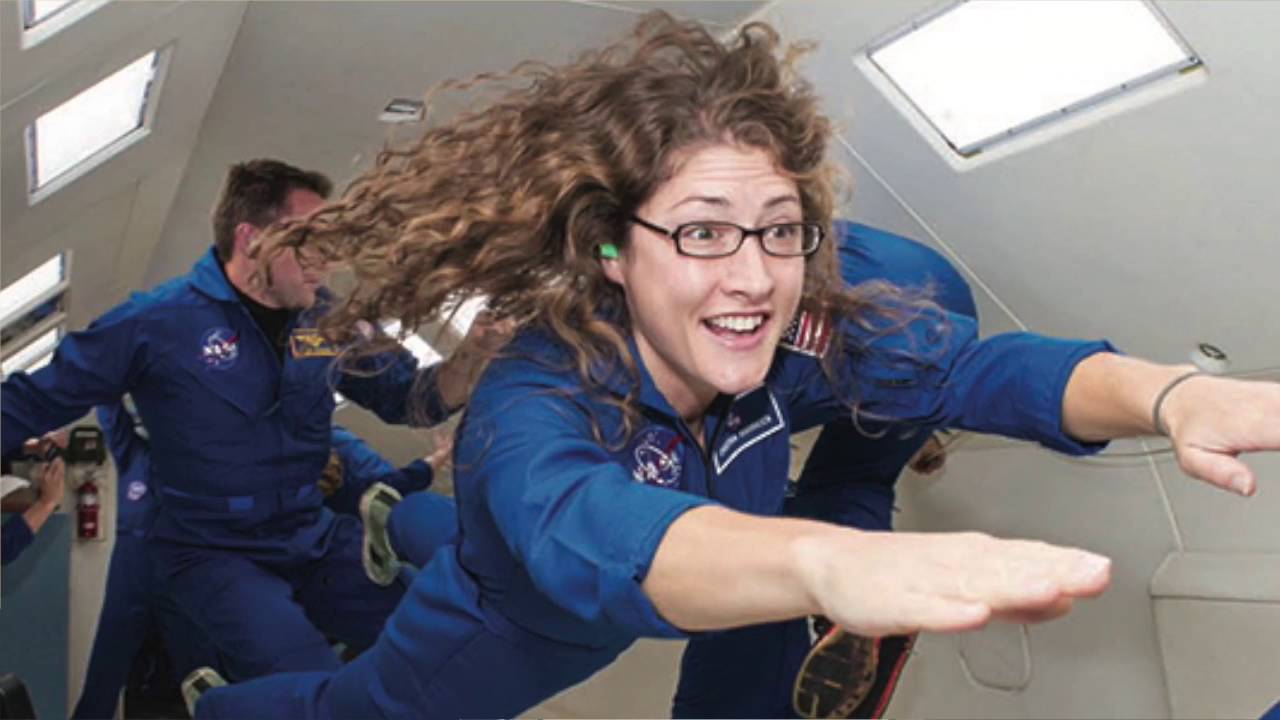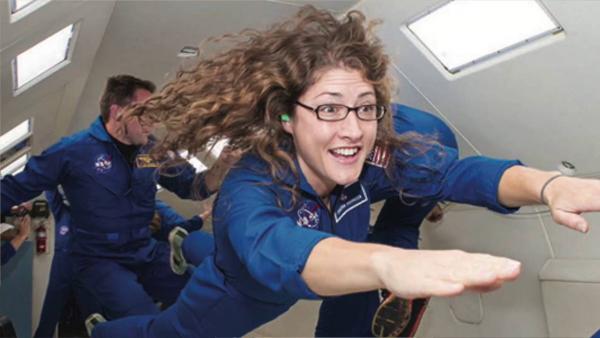 Growing up in North Carolina, Christina Hammock Koch dreamed of becoming an astronaut. Her dream came true five years ago, when she was chosen to train with the 2013 class of astronauts at NASA (National Aeronautics and Space Administration). Only eight people were chosen that year from more than 6,100 applicants.
Koch is now preparing to head to the International Space Station (ISS) for her first space expedition. The astronaut and flight engineer will blast off on March 14 from Russia, aboard a Soyuz spacecraft. She will be accompanied by fellow NASA astronaut Nick Hague and Russian cosmonaut Aleksy Ovchinin.
Koch, who has degrees in both electrical engineering and physics, will spend six months aboard the ISS. During that time, she and her fellow astronauts will conduct more than 250 experiments. On March 29, Koch and astronaut Anne McClain, who is already aboard the ISS, are scheduled to conduct the first all-female spacewalk.
Koch has been training at the Gagarin Cosmonaut Training Center in Star City, Russia. Last month, I talked with her via satellite. Below are highlights from our conversation, which has been lightly edited for brevity and clarity.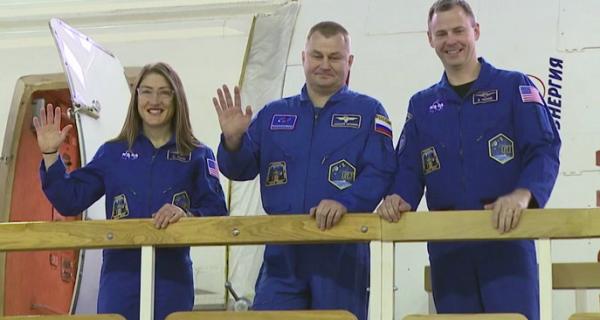 How does it feel to fulfill a childhood dream to travel in space?
It feels like an incredible honor. I'm overwhelmed all the time about the fact that I told people when I was literally five years old that I wanted to be an astronaut one day. None of those people ever discouraged me. They always encouraged me to follow my dreams, until my first job at NASA and beyond.
When I was selected as an astronaut, many of my former teachers contacted me. They told me that they still remember the day I told them that I wanted to be an astronaut. So, looking back across all those years and all those people who have supported me, I reflect the most on this dream that I've had for so long and the encouragement I got.
What have been some of the biggest challenges you've faced in your quest to become an astronaut?
After we were selected to be astronauts, for about five years, we had to train in all kinds of realms to make sure that we're ready to be effective working on the station and in space flight. A lot of that training was definitely challenging, both physically and mentally.
We trained to spacewalk in a giant pool that is 40 feet full of water, and beside a full-scale mock-up of the exterior of the International Space Station. We also had to get into a suit that is full of pressure, and work for up to six hours at a time in the training facility. Just learning how to overcome exhaustion to completely focus on a task at hand and to train yourself how to do that is a big challenge.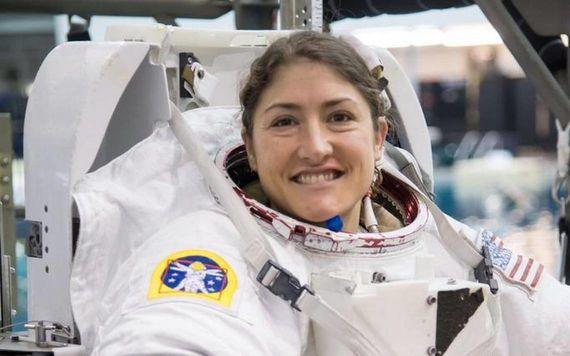 After years of training, Koch heads to the ISS on March 14.
What advice do you have for kids who dream of becoming an astronaut?
First, live the life that you imagine. When you close your eyes and picture yourself when you're all grown up, go after that image you see. That's probably close to your authentic self, something that will make you feel really happy and good when you grow up.
And don't shy away from things that scare you. If there's something that you're interested in, but you're a little nervous about, it probably means it's right on the edge of what you're capable of doing. But it also means that when you do achieve it, it'll mean the most to you on terms of you building self-confidence and taking those next steps.
Doing what you're passionate about and not being afraid to go after it, even if it's a little bit scary, are my two main pieces of advice.
What are your thoughts about girls becoming flight engineers?
I hope that it's going to be a great career for me. My very good friend Anne McClain is onboard the space station right now, and she's a flight engineer. I know many others who have been flight engineers before us. They have had a lot of successes and have advanced goals of the space program.
We're all held to the same standards as astronauts. Anyone who is willing to put in the time, and has the determination or grit, can get there. It's a fun job all around.